Come December, Indians too will be bitten by the Beetle bug. But the original peoples car from Germany wont be so tagged in India. Nor would it come from Europe. Volkswagen would rather import the Beetle from Mexicoinviting 104% dutiesand position it as a luxury brand.
Indias market definition of peoples car is completely different from that of Germany. These two markets cannot be compared in terms of peoples aspirations and expectation, says VG Ramakrishnan, senior director, automotive & transportation, South Asia-Middle East & North Africa, Frost & Sullivan.
In Europe and the US, small cars are usually the second car for families but in India, it is the primary car to be driven on all sorts of roads. Hence, it has to be built differently. For example, cars made in India may require a higher wheelbase with better ground clearance and bigger capacity inside.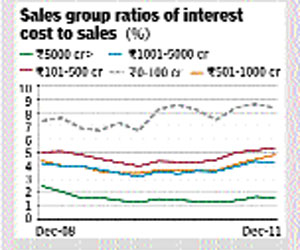 Beetle will be positioned in a unique segment of its own in India, though with a price tag of Rs 16 lakh to Rs 22 lakh, it would compete for space with similarly priced brands like Toyota Camry, Nissan Teana, Honda CRV and Hyundai Tucson, among others. Volkswagen does believe people would buy Beetle for the brand and the uniqueness it stands for.
A quick history of the vehicles shows no other car exemplifies the growth of the automobile industry in the 1950s like the Beetle. It heralded the onset of a new era. Millions of people world over owed their mobility to the Beetle. It is no wonder that it became the first car in the world to sell over 20 million units. But in India, the Beetle would be courting the elite.
In terms of engine specification, Beetle is expected to come with 2.0 litre, 85 kW (115hp) petrol engine and 6-speed automatic gear box. Besides, the car boasts advanced safety features, ABS, exception comfort and advanced technologies.
December will also see the launch of a famous sport utility vehicle from the Volkswagen stable, Touareg, on the Indian roads. Starting with its introduction in 2003, Touareg quickly became an award-winning vehicle with nearly 300,000 sales worldwide in less than four years. Today, the Touareg has become one of the most successful luxury SUVs ever, winning awards and honours such as 4X4 of the Year and Best SUV, according to Volkswagen.
The Touareg would be armed with a robust V6 TDI engine. Apart from its massive engine power, this marvel of German engineering can easily wade through water up to a depth of 50 cm.
In India, Touareg is expected to compete in the premium SUV segment with rivals such as Tata Indicruz, Toyota RAV 4, Nissan Murano, Mercedes Benz GL Class, BMW X1 and Hyundai Tucson ix35. All these new models are likely to be launched next month or early 2010.Toyota Fortuner, which was launched recently, is also likely to be a tough competitor to Touareg in SUV segment.
Volkswagen, Europes largest carmaker, already sells the Jetta and Passat sedans in India. The Volkswagen group is present in India also through its Skoda, Audi and Volkswagen brands.
Currently, the Touareg V6 3,0L TDI and the new Beetle 1.6L MPI are available in India as direct imports.
Similar to most new launches, these cars are likely to sell a few hundred units in their first year of launch. Sales may gain momentum thereafter. If Volkswagen is successful in its marketing strategies, it can break the record set by Toyota Fortuner in its first-year sales, says Abdul Majeed, leader-automotive practice, PricewaterhouseCoopers.
As the vehicles will be imported as completely built unit, they are likely to be expensive. Though the high import duty will make Beetle move into an entirely new market segment in India, drive it away from the mass market, the company sees this car as a valuable brand-building tool for its India operations. Beetle has an iconic stature across the globe. In India, Beetle is a popular car and Volkswagen is glad to offer it to customers who have been in love with this car, says Neeraj Garg, director, Volkswagen Passenger Cars.
Volkswagen now has 29 dealerships across the country and by the end of December, that number will go up to 40. At this point, we are concentrating in the Indian market and hope to become a key player in this market in near future, says Garg.
Volkswagen Passat snd Jetta in India are complete knocked down models and are highly priced due to import duties. According to data released by Society of Indian Automobile Manu- facturers (Siam), for the period April-September 2009, Volkswagen had sold nearly 760 units of Jetta and nearly 180 units of Passat. Meanwhile, along with the Beetle and Touareg, the new VW Polo is also expected to hit the market by January, with a price tag of Rs 4.5 lakh (ex-showroom Delhi).