SUNIL JAIN: Kapil Sibal claims A Raja followed what the NDA government had done on spectrum allocation. As telecom minister during the NDA government, can you explain what you did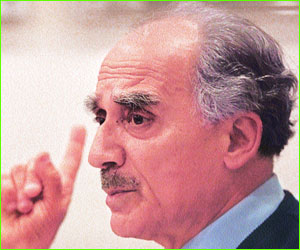 People today cannot visualise what the telecom sector was like at that time. Tele-density today is 60%, at that time it was 4.1%. There were large parts of the country where despite bids being invited, not a single operator had bid. There were parts of the country where bids had been won and licences had been granted and their services had not yet been activated. For example, Northeast, where nobody had taken the licence. The whole sector was collapsing. It was rescued by shifting from fixed fee to revenue sharing.
A third factor was that there were 20 types of licences and fees and this led to much litigation. The whole sector was caught up in litigationwe have had a small glimpse of that in the exchange of letters between Mr Rajeev Chandrasekhar (Rajya Sabha MP) and Mr Ratan Tata. There were a host of issues related to licences and subsequent litigation and Ataliji (Prime Minister Vajpayee) told me that this sector needed cleaning up.
I felt the main problem was the splintering of licences. This was one of the two or three sectors which was still left in the licence quota raj phase. I felt we must unify licences and the government should be technology neutral, it should be service-provider neutral, it should be service neutral. The idea emerged for a unified licence, in which a service provider can provide any service to any user anywhere in the country using any technology.
This matter was referred to TRAI. TRAI wrote a very good report at that time (October 2003), the substance of which was that you should be technology agnostic, dont go in for a universal licence in one go because it will lead to complications. They suggested we do it in two phases.
Sunil Jain: We understand that there was a controversy around Reliance and WLL, which was illegal at that time. TRAI came out with a recommendation, saying lets go for UASL (Unified Access Service Licence), which meant that whoever had a fixed licence can offer WLL services. The second recommendation was that having done this, any person who in the future wanted to offer mobile services, will have to do a multi-stage bidding for that.
The concept was that you will have automatic authorisation for anybody who wants to come in. With a low entry fee, divorce the spectrum from the licence. Whereas, the earlier practice was that spectrum was given as a part of the government obligation for having allowed you to provide a service.
SUNIL JAIN: So TRAI allowed people the option of moving to UASL and in future, if anybody wants to offer a new service, please do multi-stage bidding for that.
Only after the unified licencing regime is introduced, please dont forget that phrase. But the unified licencing regime has not been introduced till today.
Sunil Jain: Let us assume for the sake of argument that the BJP did everything wrong and was favouring people. Of the licences issued, you issued only some of them, the rest were all issued by the Congress minister. In 2005, the Congress came out with some new guidelines for what the prices should be for UASL. Would this be your answer to Sibal that if you assume we were wrong, in 2005 December when you issued new guidelines, why did you stick to the Rs 1,651 crore price
That is a good argument, which I shall remember. But you have to look at the growth in tele-densitythat is what determines whether the 2001 price is justifiable or not. Between 2001 and 2003 there had hardly been any improvement in tele-density, but if you use the same price in 2009, then obviously that is wrong when tele-density has increased to 48%. The point about Raja is that he followed no principle, no policy. First-come-first-served was never the only criteria. When Raja said first-come-first-served, there were 539 existing applications. In a first-come-first-serve situation, those should be processed first. But he didnt process them. He contacted the real estate companies and said bring in your applications with a cut-off date of October 1. Four months later, he made September 25 the cut off date. A large number of applications were removed but not the ones he wanted to favour. Then he changed the basis of the first-come-first-serve process. He changed it from the date and time of receipt of application to the date and time on which letters of intent conditions are fulfilled and paid. That means you must bring Rs 1,651 crore, as CAG says, in 41 minutes. After that, he was still not able to give Swan Telecom the amount of spectrum, which he had contracted for and so he changed the priority list in circles, which are very lucrative today, like Punjab and Maharashtra. This was the first-come-first-served process. So to say that I am following Arun Shouries footsteps is wrong. I have said this many timesRaja, stop following my footsteps, follow my advice. My advice is turn an approver. Even your leader Mr Karunanidhi has said one man could not have made so much money all by himself, so tell us who are the other persons.
Rishi Raj: The Prime Ministers silence has been an issue. The Cabinet decision of 2003 said that finance ministry should always be involved in pricing of spectrum. So when Raja did not listen to the finance ministry as well as the law ministry for auction, the two ministries could have independently approached the Cabinet on the matter, which they did not do. How do you view this
That shows the character of the government today. Chidambaram wrote a letter and there are several letters on record written by Subbaraowhos now the RBI Governor, but was then the finance secretarysaying dont do this. By contrast, I discussed every single matter with Jaswant Singh, Finance Minister then, and head of the Group of Ministers which considered the TRAI recommendations. More than that, the finance ministry is institutionally represented by the member finance in the Telecom Commission. In Rajas time, the member finance got so disgusted with Rajas illegalities that she sought premature retirement. It is my personal knowledge that Prime Minister had called Nripendra Misra, who succeeded Pradeep Baijal as the chairman of TRAI, to brief him. He said that Raja had claimed he was following TRAI recommendations, was that the case or not Nripendra Misra said no, he was not. Then Pranab Mukherjee called him and Nripendra Misra told him the same thing. Nripendra Misra came to me after a few months and said, This is what they have called me for, what should I do I said please put it on record, files last a long time. So Prime Minister knows from Nripendra Misra, from the press, he knows of the violations reported by every operator. He himself wrote a letter saying that complaints are coming in, please consider a transparent procedure for auctioning the spectrum.
As I have mentioned, Sibal is the advocate of Raja and not of the government. Each time he defends Raja, he implicates the Prime Minister.
There were two persons who were handling affairs for Raja, one was Chandolia (Rajas private secretary) and there was another person. Raja was cruel to this other person, he fell out, he sought transfer from the department, started giving out information, none of the journalists would take it. He was receiving threats, lures of money, but he was the hero of the entire situation, he kept giving out information.
In August-September 2009, I met the PM outside the Rajya Sabha. I told him that under the umbrella of your good name loot is going on. I showed him a list of the front companies and what Raja was doing. I told him about this person and that he was ready to give the entire evidence on record. I asked if I could meet Principal Secretary TKA Nair. Then I could give him all these papers and CBI or someone could investigate. I waited for one month but there was no call. I then contacted Ashwani Kumar, director, CBI. I gave him all the papers and said, there is this man and here is his telephone number and he will give you all the evidence. The CBI contacted him and had a series of meetings with him. Nothing happened so I asked the CBI what happened. They said, Sir your man knows everything, we have followed up, everything is ready but we have to wait for a nod from the Prime Minister. Nothing happened and nothing was going to happen. Then this meteor of CAG fell and Raja was indefensible. All the companies of Raja that have been raided are in the list that was given to the CBI at that time. It turned out to be absolutely correct. The rapidity with which they are able to move right now is precisely because they knew everything already. The Prime Minister has to be encouraged to be a good man, a good man means who enforces goodness in the circles which are under you. In this case, everything shows that Prime Minister knew and did nothing.
Shekhar Gupta: Does the CBI have sufficient evidence to convict people
Yes. I had been told that in one set of transactions, they have been able to track the money trail. I would not be surprised if some of those personsnot just Raja and his advocate Kapil Sibalare also deflecting attention to a JPC, and other matters. They dont want the prosecution to proceed.
Shefalee Vasudev: Everything seems to be falling apartcivil society and the state. If you had to start a clean-up process, would you start with judicial reforms
When such situations arise, think of Gandhijis phrase: anything, anyone, anywhere, anytime. We should not think of just judicial reforms, police reforms or qualifications for legislators. Many people are now feeling that the situation is ripe for another peoples movement. Political parties feel they dont have the credibility at the moment, they have to find some non-political faces to start the process. You can guess the names they are gravitating towardsAPJ Abdul Kalam is one and three former chief justices of India. People feel the situation is ripening for a peoples movementthe government is being buffeted, it will continue to flounder.
Soma Das: A few days ago, you said that Pranab Mukherjee is one of the best PMs we are yet to have.
He is certainly one person who has goodwill across the political spectrum. He is certainly mature, I dont know about other things. Many persons are seeing a window of opportunity for themselves between Mr Manmohan Singh demitting office and Rahul Gandhi not being ready, so kisika bhi number aa sakta hai.
Shekhar Gupta: Has the CBI been in touch with you
I had rung up Mr A P Singh, the CBI director, about two months ago, saying that now that you are questioning former officials like Pradip Baijal and Vinod Vaish, I am sure you would want to question me, so I will come any day. The date has been fixed for February 21.
Shekhar Gupta: Is it your instinctive sense that whatever the CBI is doing is right
They are absolutely on the right track. The reason is twofold: the monitoring by the Supreme Court and second, it is not difficult to be on track when public pressure is so intense. Supreme Court must continue to monitor it like a hawk and public pressure must continue. We must never forget that this is just the first stage, even the investigation is not over. After that the trials will start, appeals will be made, etc. So this requires perseverance.
Amitabh Sinha: Jairam Ramesh has been taking your name in the Lavasa controversy. You live in Lavasa, can you tell us what you think of the case
For reasons that do not have to do so much with the merits of this case, Jairam has taken an extreme position. If the state of India gives clearance to POSCO or Vedanta, and they spend time and money and then, seven years later, you say stop the work, it brings the Indian state into question. In the case of Lavasa, I can tell you, the developers are thinking in terms of a model, they are aiming for international recognition. So they are having bio-mimicry workshops, plantation workshops and hydro-seeding and they take great pride in that. Sitting in Delhi, we cant realise what happens, but there were 8,000 workers there, mostly from Bihar with their families and little children and suddenly no work. Many of the local people had opened vegetable shops, milk stallsall closed. The real issue is that there should be some norms. I am told Jairam will give the clearance on February 14 for the first stage of Lavasa, so I hope that happens.
Ravish Tiwari: In the name of social expenditure, we are spending Rs 30,000 crore on NGREGS, while the allocation for rural roads is only Rs 10,000 crore in the budget. Similarly, you are coming out with food security rather than creating infrastructure for storage. So how are these things going to play out for the future of the country
Only educated people who are not going to stand for elections can oppose this. Schemes like NREGS are like throwing money out of the window. Unless delivery measures are improved, all these populist measures are going to boomerang. I opposed this at that time to the great discomfiture of the masters in BJP. Populist measures are a main cause of the current inflation. People like Yashwant Sinha, who work in their constituencies, will tell you this is nothing, but centralised corruption.
Ravish Tiwari: Has India lost its story
In America, you are getting just 1% interest, here it is 8.5-9%. That is why FII money is still coming in. I meet investors all the time, and they are all now expressing concern. They say that the long-term Indian growth story remains, but we are all living for the short-term and what about that
Transcribed by Smita Aggarwal & Sweta Dutta For the longer version, visit www.indianexpress.com