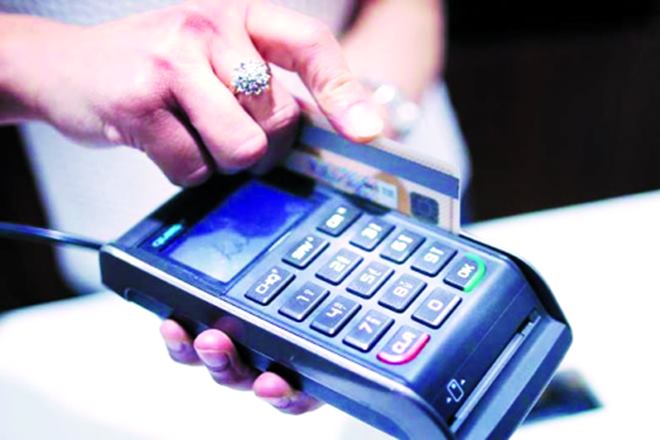 Ration shops in Kerala are readying to go the ATM way soon. As many as 14,500 ration retail shops in Kerala will soon be equipped with electronic point of sale (ePoS) machines, which would work as micro-ATMs.
The Kerala State IT Mission has been asked to hasten a connectivity survey in rural areas to ensure uninterrupted internet connection, before introducing micro-ATM facility at all fair-price shops. Although the introduction of Aadhaar-based biometric authentication in the PDS (public distribution system) is part of the national agenda, as an early bird in e-governance, the southern state has a head start in setting up a micro-ATM chain in ration shops.
Sources told FE that a pre-bid meeting ahead of inviting tenders for supplying the e-PoS machines will be held this month. A panel headed by state chief secretary, including IT advisor to the chief minister and director, National Informatics Centre, will identify the equipment supplier.
You May Also Want To Watch:
When the micro-ATMs are in place, the customers at fair-price shops will be able to withdraw money from their bank accounts against swiping of their debit cards. Ration retailers will get a small commission on each transaction, which will supplement their income. Banks, in their turn, will be able to phase out their rural branches since the e-PoS machines could gradually replace their function. Under the NFSA (National Food Security Act), it is mandatory for States to install ePoS machines, backed with Aadhaar identification, to ensure the reach of subsidised grains to the right beneficiary.
"From April 1, the entire fair-price-shops, under Kerala PDS, will go on automation. One would be able to check stock position of grains, from anywhere," says Mini Antony, state food secretary. In about three months, Kerala government expects to complete its R250-crore project, to bring ration shops under automation. The state's project is backed by the United Nations World Food Programme (UNWFP).
However, it is too early to say if the edge in digital literacy and e-governance will make Kerala the hi-tech paradise of fair-price grain distribution, says Thankamma Gowri, a BPL (below-poverty-line) senior citizen beneficiary of PDS. Because of weak supply chain management, timely procurement of rice and condiments for ration shops has been in haywire in the state.
Under the ration supply, 1.54 crore people in Kerala are entitled to get 4 kg rice and 1 kg wheat free of cost, 1.24 crore people entitled to two kg of rice at R2 per kg and 65 lakh people to get a kg of rice at R8.90 and wheat at R6.70. Due to unloading squabbles between Food Corporation and the Kerala government, from October, the food-grain distribution through ration-shops had been in shambles. Much will depend on whether the grain stocks are ready when the machines are.