L'Wren Scott has left her entire estate to longtime boyfriend and Rolling Stones frontman Mick Jagger.
The Daily News says papers filed in Manhattan's Surrogate's Court on Wednesday estimated the value of the 49-year-old designer's personal estate at $9 million.
The filing said Scott's main asset was her Manhattan condo worth approximately $8 million. Other items included her jewelry, clothing, household furnishings and personal automobiles.
A small and private funeral service was held for Scott in Los Angeles on Tuesday.
A grieving Mick Jagger, along with members of L'Wren Scott's family and close celebrity friends paid their last respects to the beloved fashion designer during a private funeral held in Los Angeles.
Scott, 49, who dated Jagger, 70, for 12 years, was found dead inside her New York City apartment on March 17. The city medical examiner confirmed the cause of death was suicide by hanging, reported People magazine.
The intimate service was led by Reverend Ed Bacon from the All Saints Church in Pasadena, CA, and included memories and words of tribute from Jagger, Scott's brother Randall Bambrough, and close friends, including talent agent Justinian Kfoury, costume designer Ira M Hammons-Glass and creative director Adam Glassman.
Jagger was surrounded and supported by his family during the somber affair. Daughter Karis, 43, read a poem and daughter Jade, 42, read Psalm 139.
His other daughters Elizabeth, 30, Georgia, 22, and sons James, 28, and Gabriel, 16, were also in attendance. His grandchildren Mazie and Zak read Psalm 23, and Scott's niece Hannah Bambrough read Shakespeare Sonnet 18.
Also read: Live updates on missing Malaysia Airlines plane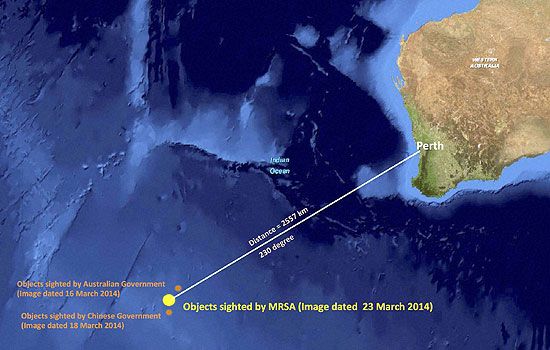 This graphic shows the approximate position of around 122 objects - believed to be parts of the missing Malaysia Airlines flight MH370 - in the southern Indian Ocean. (AP)