With an innovative doodle, on the 181st birthday of ophthalmologist Ferdinand Monoyer, Google pays tribute to the man who invented the eye test to correct the vision problems of millions of people. As can be seen the doodle squints to read the different alphabets written on the chart. The chart was created more than a 100 years ago by the ophthalmologist and is known as the Monoyer chart. Born on May 9, 1836, Monoyer developed the diopter which is a unit of measure of the optical power of a lens or curved mirror and is still used today. It measures the distance from the text to see things clearly. Every row on the chart represents a different diopter, from smallest to the largest.
Here is the doodle-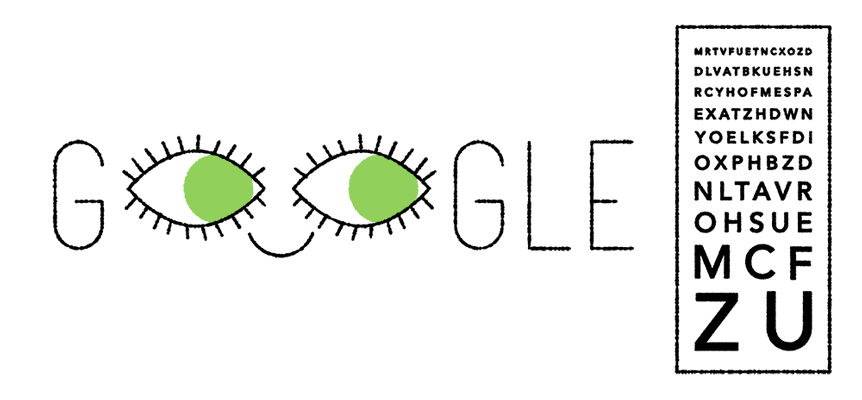 Ferdinand Monoyer was born in France and he grew up in Lyon and he then moved to the University of Strasbourg in 1871. He eventually returned to Lyon and died in his hometown on July 11, 1912, at the age of 76. An interesting fact about Monoyer is that he changed the font of a particular letter if it didn't suit him. According to him, 'if you're going to judge a person's vision by it, that letter had better be as legible as possible,' according to an Indian Express report.
The doodle's reach had spread over France, along with Netherlands, the UK, Denmark, Sweden, Estonia, Lithuania, Poland, Hungary, Croatia, Greece, Canada, Dominican Republic, Puerto Rico, Mexico, Nicaragua, Venezuela, Colombia, Peru, Chile, Argentina, India, Indonesia, Australia and New Zealand, according to an Indian Express report.