It is incredible how Facebook has managed to remain the most popular social media networking website over the last decade despite competition from other platforms like Snapchat or Instagram (which Facebook later acquired). Even though it has been in the firing line in 2018 after the Cambridge Analytica scandal broke in late March, Facebook continues to have a faithful following. And, to keep its users satisfied, the company frequently comes up with new features and updates.
In fact, there are so many Facebook features which the users are probably not even aware of. Most of these are very basic and just a few clicks away. Here is a look at a few Facebook features that can make your life easier –
1. Interest Lists
The feature was introduced about three years ago. It is very similar to 'lists' on Twitter and allows the users to organise their Facebook so that they don't get distracted by useless pages or content. To create a list, the users can open this link – https://www.facebook.com/addlist and click "Create List".
Once the Interest List is created, it will appear on the left sidebar on the home page.
READ | WhatsApp users alert! 5 features introduced by Facebook-owned app you may have missed
2. Prioritise News Feed
There is nothing worse than to miss an important post by a friend or a family member. To save the users from that embarrassment, Facebook had introduced the "See First" feature on Facebook. It allows the users to designate what people and pages they want to see at the top of the News Feed.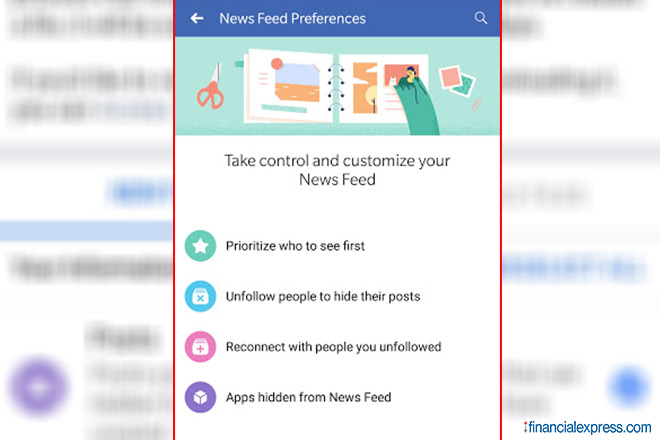 To use this feature, the users need to open settings and go to 'News Feed Preferences'. They can then prioritise what they want to see first.
3. Save Posts
It is difficult to take out time to read an article or watch a video in a busy schedule. To make sure that a post you want to read is not lost in the News Feed, Facebook had introduced the 'Save' feature for both app and desktop. The saved posts appear on the left sidebar on the homepage.
4. Download Facebook data
Facebook allows users to download a copy of everything they have ever shared on the platform including every post, image, message, video and chat conversation.
To use this feature, the users need to go to Settings, click on 'Access Your Information' and download a copy of their data.
5. See all your friend requests
While you may have sent requests to a lot of people and forgotten about it, Facebook didn't. To check all the requests sent till date, the users need to click the Friend Requests icon. It will suggest a "People You May Know." The users need to find 'See All' option at the bottom and click on it.
On the next page, they will find New friend requests and an option to "View Sent Requests."