Happy Diwali 2018: Have you not bought anything for your loved ones yet? Here are some cool gift ideas to help you out.
Happy Diwali 2018: Wish you a very Happy Diwali, to begin with. Like most other festivals in our country, the festival of lights is also not just about the celebrations – but also about the gifts that is exchanged between friends and family members. But, what if you have not bought anything for your loved ones yet? Here are some cool gift ideas to help you out.
Also Read: How to send Diwali stickers on WhatsApp?
Smart Speakers:
Smart Speakers cum virtual assistant would be the perfect gift at this time. These speakers can be connected through WiFi or Bluetooth and used to read the news, set alarms, listen to music, know the weather and many more.
Two of the most prominent brands selling smart speakers in India right now are Google and Amazon. Google has its Google Home (Rs 9,999) and Google Home Mini (Rs 4,499), while Amazon has Amazon echodot with Alexa (Rs 2,500) and Amazon Echo (Rs 6,999).
Bluetooth headphones:
If your close one is a music lover, go ahead and gift him/her a Bluetooth headphone – these wireless headphones will make their Diwali brighter. You can choose from JBL Tune 160BT (Rs 1,999) or JBL T450BT Extra Bass Wireless On-Ear Headphones with Mic (Rs  3,499) to Sennheiser HD 4.40-BT Bluetooth headphones (Rs 7,490).
Kindle:
For the bookworm, who would probably forget the world if they get a good book in their hands – gift them a kindle. What can be a more apt gift for them anyway? Kindle E-reader 6″ Glare-Free Touchscreen Display, Wi-Fi (Rs 5,999).
Also Read: Happy Diwali 2018 wishes, images, greetings, photos, WhatsApp messages, SMS, quotes
Air Purifier:
The air quality of Delhi NCR is going down as Diwali is approaching and air purifiers might be a great gift to someone you love. Honeywell, Mi and Philips have brought some really efficient air purifiers in the market, under Rs 10,000.
Xiaomi Mi 2s (Rs 8,999) cleans the air of a 400 sq ft room in just 10 mins, and you definitely don't have to worry about minute PM2.5 particles.
Honeywell Air Touch A5 can clean up the air of a 323 sq ft room in a couple of minutes, and even if you use it daily for approx 8 hours, the filter will last for a year!
Another great model of air purifier is Philips 3000 AC3821 (Rs 31,878 ). It displays the level of PM 2.5, in real-time. If your budget is a bit lower, go for another one by Philips, AC2887/20 which comes at Rs 16,499.
Designer Sarees:
For the fashionista in the family or amongst the friends, go ahead and gift them with a gorgeous designer saree – nothing is going to make her happier. Moreover what can beat the timelessness of a saree?
There is Neeta Lulla, Ritu Kumar to Sabyasachi, Anita Dongre and Satya Paul, and it will cost you anywhere around Rs 7,000 to Rs 20,000.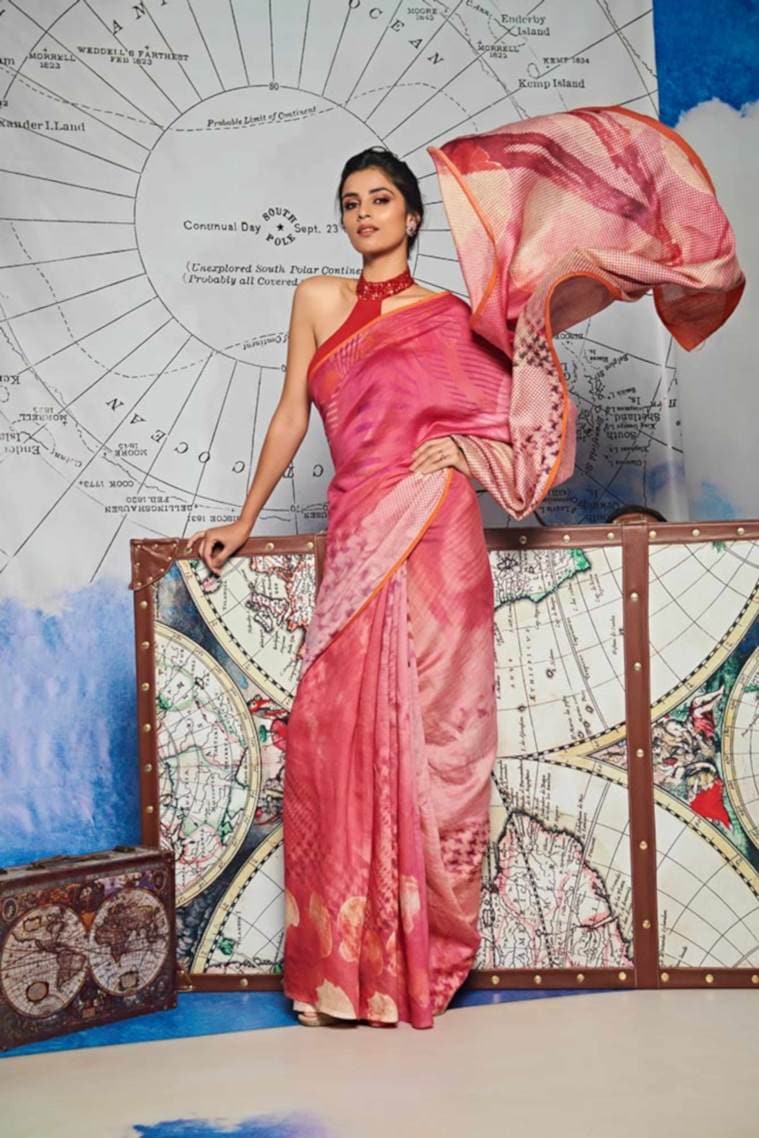 Decor Items:  
For the quirky one, you can go quirky decor items like Tile coasters, Mug sets, bags, cushions from Chumbak. It is going to cost you anywhere around Rs 500- Rs 2,000. But trust us, they will love it!
Not just gift them, do spend some quality time with your loved ones as well. At the end of it all do not forget to enjoy it.
Happy Diwali 2018!
Get live Stock Prices from BSE, NSE, US Market and latest NAV, portfolio of Mutual Funds, Check out latest IPO News, Best Performing IPOs, calculate your tax by Income Tax Calculator, know market's Top Gainers, Top Losers & Best Equity Funds. Like us on Facebook and follow us on Twitter.
Financial Express is now on Telegram. Click here to join our channel and stay updated with the latest Biz news and updates.