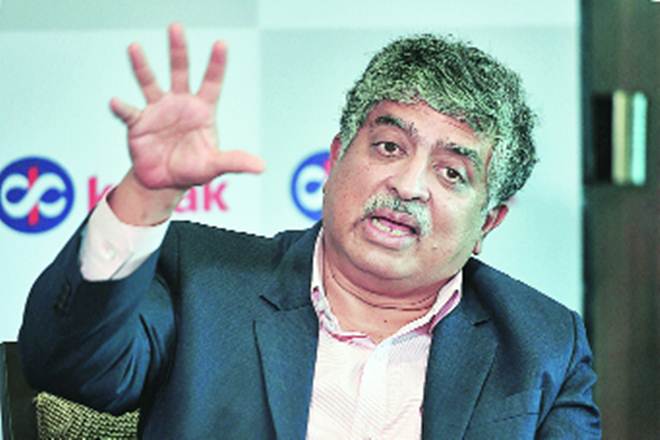 The volume of transactions made through the Unified Payments Interface (UPI) channel will rise to one billion by December 2018, said Nandan Nilekani, former Unique Identification Authority of India (UIDAI) chairman.
"We have seen that all the major platforms are now coming on to UPI. There's Paytm, there's PhonePe, there's Google, there's WhatsApp and so you're seeing a dramatic shift in the way payment is being done. My own estimate is that UPI transactions by December will hit one billion, making it the largest digital payment system in India and by far ahead of anything else," Nilekani said at a press conference organised by Kotak Mahindra Bank.
UPI was launched in August 2016. It received a push from the government's demonetisation exercise and the launch of the Bharat Interface for Money (BHIM) app in late 2016. Between August 2016 and February 2018, the volume of UPI transactions has shot up to 171.4 million from 93,000.
Nilekani pointed out that digital payments in India will follow a trajectory different from that seen in Western economies, where payments began with cards used for transactions at physical merchant outlets and then moved to the online space, without any foray into peer to peer (P2P) payments.
"In the UPI world it started with P2P. Then it has gone to person to online payments," he observed, adding, "Now it will go on to person to merchant payments. So the direction of UPI is opposite of the direction of cards."
He said the volume of merchant transactions on UPI is set to be driven by the addition of certain specific features in the upcoming version of the payment system, UPI 2.0. One of these will allow the user to put in place electronic mandates for transactions such as those pertaining to regular payments of systematic investment plan (SIP) instalments or to make automated payments to cab aggregators based on the bill for each cab ride.