Overview
The year 2022 is now the third year of coping with the coronavirus pandemic. The virus and its variants have forced rapid changes across sectors, dealing businesses new challenges ever so often. From manufacturing issues to healthcare pressures and challenges to economic growth, India Inc has been looking for new solutions to every problem to get India back on its growth path to becoming a $5 trillion economy by 2025. With every challenge comes an opportunity.
FinancialExpress.com aims to highlight these opportunities for transformational growth in its first edition of FE Boardroom. Spread over four days, FE Boardroom will bring together thought leaders, decision makers, regulators, and thinkers across sectors of banking, economy, pharma and healthcare, small and medium businesses, and manufacturing.
The FE Boardroom series will feature more than 50 industry leaders, engaging in a series of virtual panel discussions, idea exchanges and fireside chats.
Each session will focus on hardline solutions aimed at resuscitation of business across these major sectors. Whether its solutions for getting revenue streams back on track or ideas for long-term sustainable growth, FE Boardroom will attempt to bring out the best ideas from India Inc's brightest minds.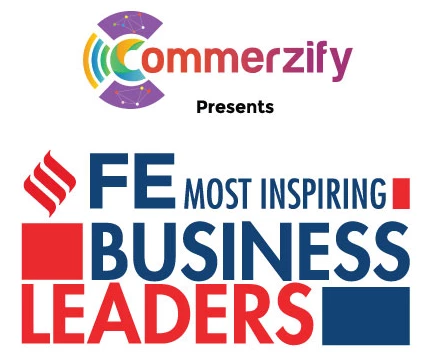 FE Most Inspiring Business Leaders is Coffee Table Book, which is a compilation of success stories of top business leaders, who made a difference and have touched millions of lives in their unique ways of achieving and reaching their goals. The Coffee Table Book, is our coveted rendition to identify contributions made by business luminaries across domains toward the economy and society.
This book compiles the inspirational stories from leaders such as Krishna Ella, Chairman, and Managing Director, Bharat Biotech; Sangeeta Reddy, Managing Director, Apollo Hospitals; Kiran Mazumder Shaw, Chairperson, and Managing Director, Biocon; R S Sodhi, Managing Director, Amul India; Devendra Chawla, Managing Director, Spencer's among several other luminaries from across domains, whose way of seeing opportunity out of adversity is something that has set an example for many of us besides making a high contribution in the economy.
WHY ATTEND?
4 Full Days Of Networking Opportunity

50+ Key Speakers

20+ Knowledge Sessions

2500+ Delegates
Who Should Attend
CEOs, CFOs, CIOs, CTOs

Regulators

Government Officials

Board of Directors

Enterpreneurs

Healthcare Professionals

Private Enterprises

MSMEs

Automotive industry professionals
Contact Us
For Partnership and Speaking Opportunities
Diksha Gupta
+91 9717854520
diksha.gupta@financialexpress.com
For Sponsorships
Deepa Anand
+91 9176389222
deepa.anand@financialexpress.com