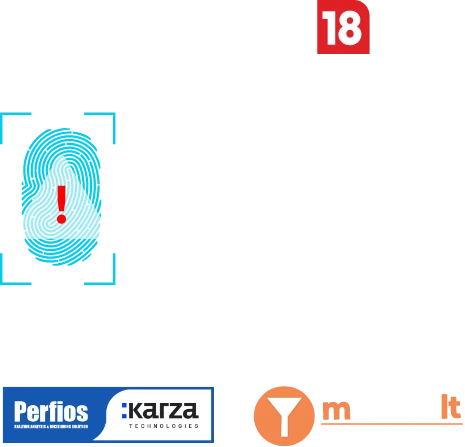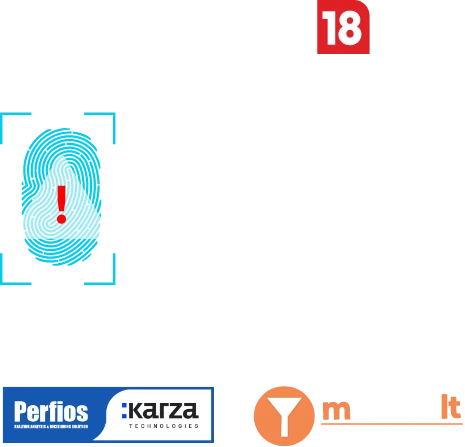 A conference designed to combat copyright infringement and fraud
22 July 2022 | ITC Grand, Mumbai
OVERVIEW
By this time, we are all aware of how pieces of content can be easily discovered across social media platforms or other digital platforms such as chat apps. And that is just one side of the coin. Not to mention, the infinite number of fraudulent credit card or debit card calls we receive from time to time and even those phoney emails, which usually claim that either we have won a lottery or have an instant loan waiting for us. And all it takes is a click and our card details to avail of these once-in-a-lifetime opportunities. However, these are not the only kind of digital fraud which currently exists. With the evolution of the digital industry fraud too, has evolved and there is more than that meets the eyes. In fact, the fraud detection and prevention (FDP) market was estimated to be worth $19.5 billion in 2017 and is expected to exceed $63 billion by 2023, as per market research firm Statista, latest finding. Other findings show that in FY21, a total of over 16,000 copyrights were registered in India.
As of October 2018, around 23% of Internet users have been a victim of online identity theft. These criminal activities are in the form of credit card fraud, tax-related issues, or bank fraud, among others. While wire transfers still account for the highest value of fraud loss, technology-enabled frauds such as card-not-present (CNP) credit card fraud are increasingly common. Ad fraud is yet another kind. In 2020, advertising fraud inflicted economic losses worth $35 billion worldwide.
And that's just the beginning. In the last few years fraud too has evolved – from identity theft to refund to privacy to intellectual property theft besides refund fraud, among others. Needless to say, the list goes on. At this year's DigiFraud Insiders Summit, we try to navigate through the world of fraud and copyright infringement.
KEY DISCUSSION TRACKS
Government's Role in resolving Digital fraud

Safeguarding digital identities

Fraud in Embedded finance

Platforms and the issue of Fraud

Refund fraud - a new menace

Decoding Intellectual property crime

Building a robust system to battle supply chain fraud

AdFraud and its adverse impact

Use of data analytics to fight fraud

AI based solution to comply with regulations

Importance of Privacy

Fraud of the future
Speakers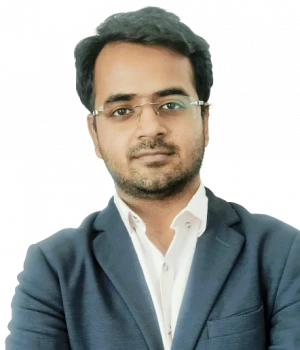 Alok Nikhil Jha
Chief Operating Officer, IIIT D Innovation and Incubation center, IIIT Delhi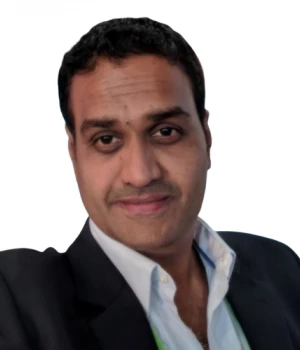 Amit Kulkarni
Executive Vice President, Head Cyber Security Business, Allied Digital Services Limited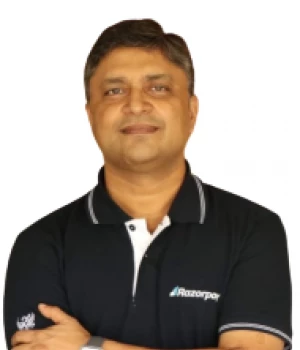 Amitabh Tewary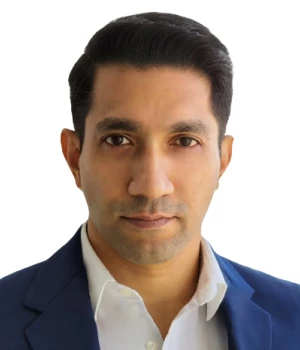 Anil Lale
General Counsel, Viacom18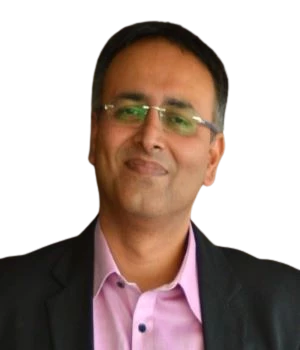 Ashish Pandey
Digital and Tech Head Indian Sub Continent, CIO, CDTO, GSK Consumer Healthcare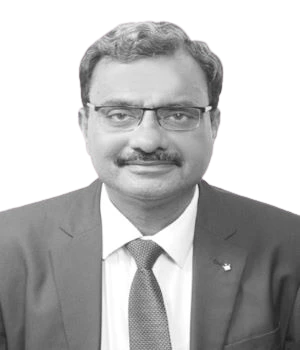 Ashok K Agarwal
Executive Vice President, RiskPro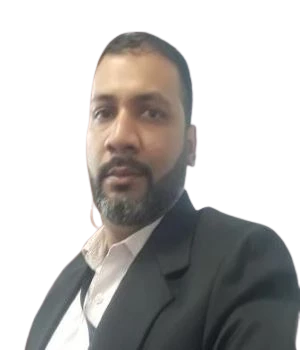 Ashton D'Cruz
Director, CAO, CGO, CISO and Head, CCandS Governance, NatWest Markets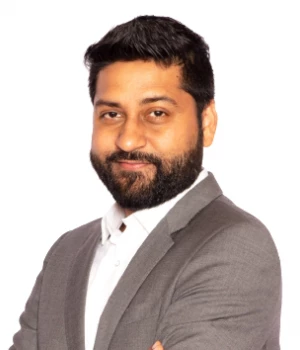 Avi Kumar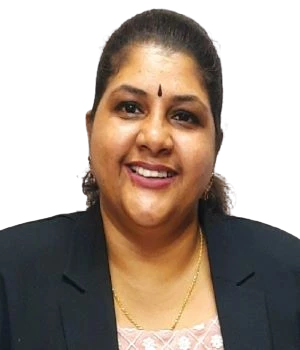 Babitha B P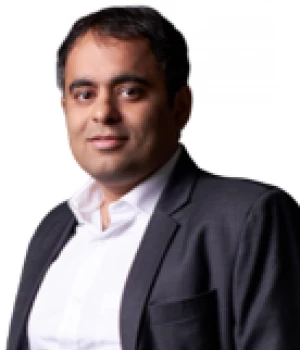 Chirag Tanna
Director, Patent & Trademarks, INK IDEE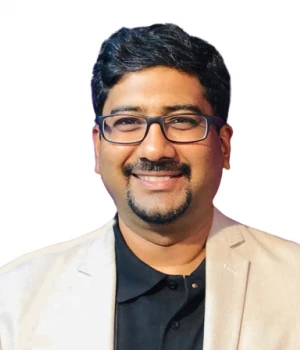 Dhiraj Gupta
Co-Founder and CTO, mFilterIt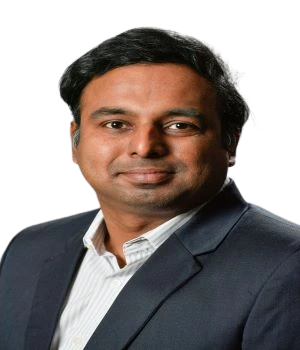 Ganesan Ramani
Vice President, Global Head, Digital GRC, Mashreq Bank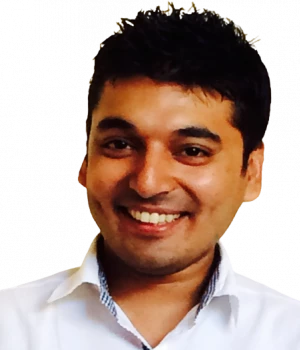 Gautam Mehra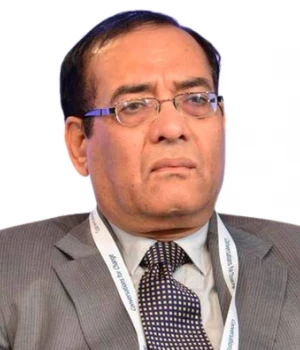 Gulshan Rai
Former National Cyber Coordinator, GoI, and Senior Advisor, Dua Consulting and Dua Associates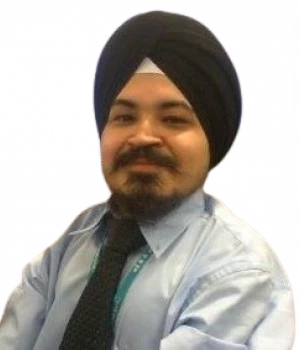 Gurprit Singh Grewal
Deputy General Manager and Information Security Officer, IDBI Bank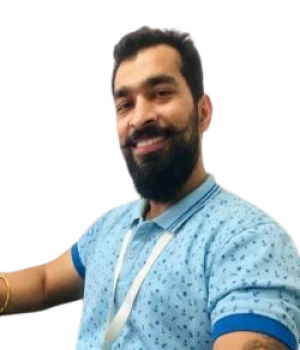 Harish Goel
Director IT, Security and Compliance, Publicis Groupe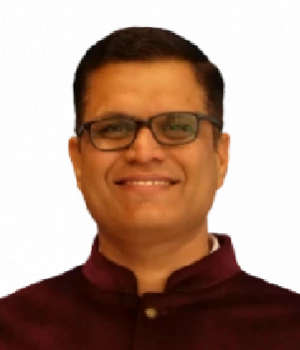 Harsh Chaudhary
Head, Fraud Risk Management (FRM), Reliance Global Corporate Security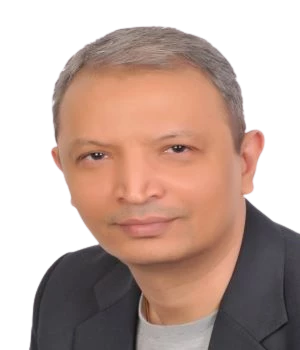 Hiren Shah
President and Mentor, Net-Square Solutions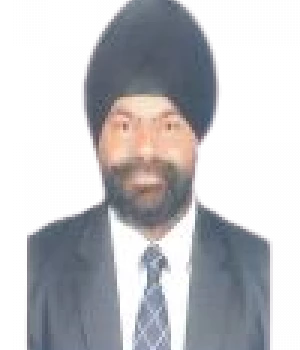 Jaspreet Singh
Partner and Leader, Clients and Markets Advisory Services, Grant Thornton Bharat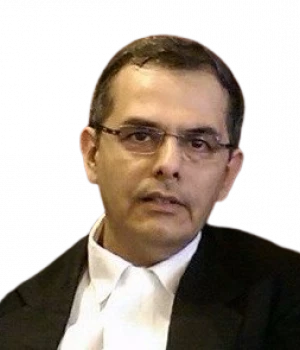 Jamshed Mistry
Counsel, Supreme Court of India and Bombay High Court; and Founder, International Legal Alliance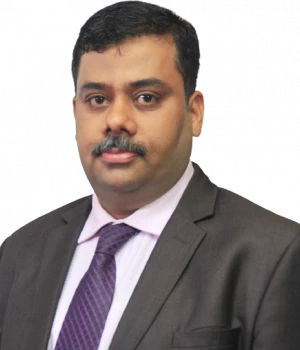 Mithilesh Singh
Global Head, Technology Audit and Data Analytics, S&P Global
Mitul Mehta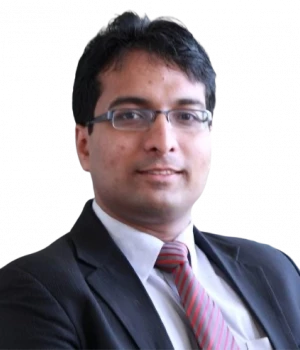 Muzammil Patel
Global Head, Strategy and Corporate Finance, ACIES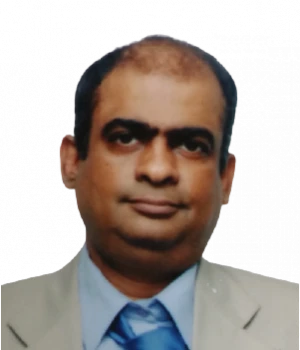 Narayanan Balasubramanian
Director-General(North-East Zone), Press Information Bureau and Regional Outreach Bureau, Ministry of Information and Broadcasting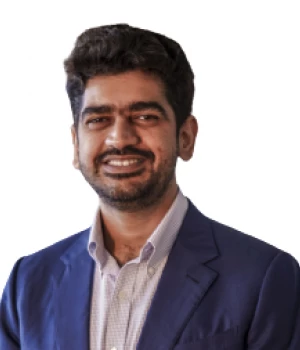 Omkar Shirhatti
Co-Founder and CEO, Karza Technologies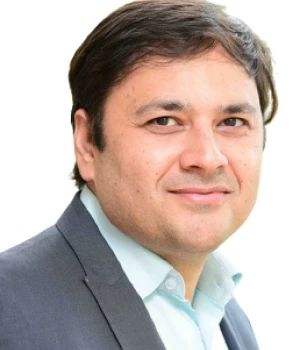 Pawan Chawla
CISO and DPO, Future Generali India Life Insurance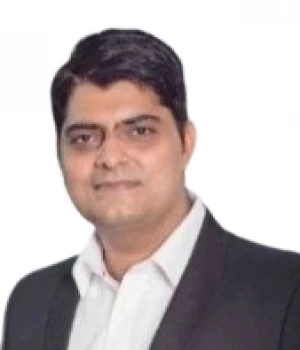 Pradeep Rangi
Chief Risk Officer, Airtel Payments Bank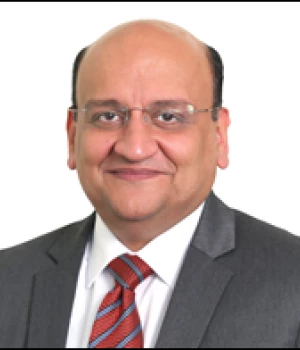 Puneet Garkhel
Partner, Risk Consulting and Leader-Forensic Services, PwC India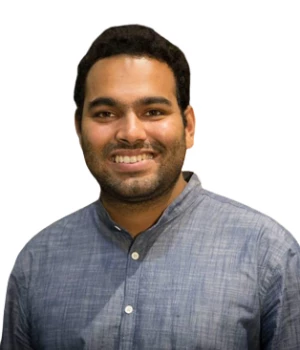 Rafael Pereira
Managing Partner, TINNUTS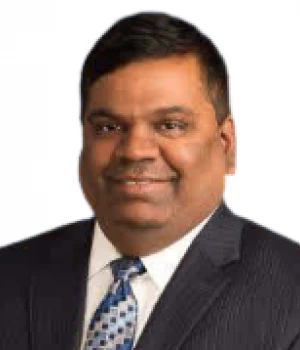 Ramachandra Kulkarni
Managing Director, Technology Risk, Goldman Sachs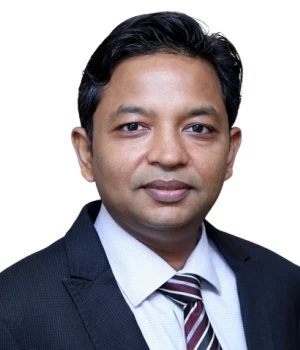 Rohit Goel
Partner, Forensic Practice, PwC India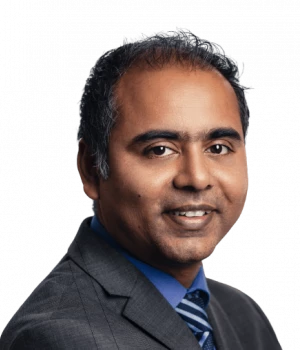 Saurabh Chandra
Managing Director, BCG Platinion, Boston Consulting Group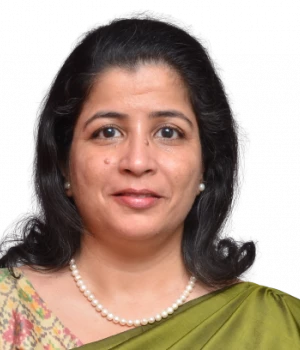 Shilpi Mishra
President and Head, Process, Controls and Risk Containment, Kotak Mahindra Bank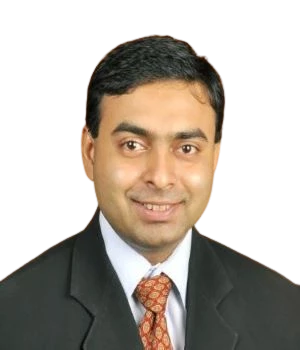 Siddharth Dabhade
Managing Director, India, SAARC and China, MIQ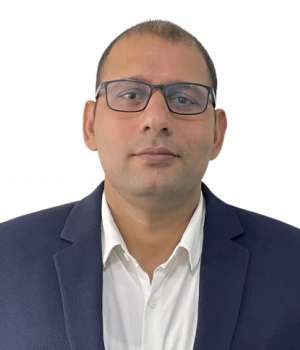 Surender Kumar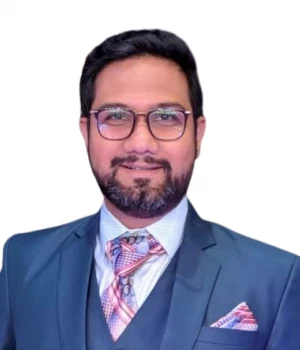 Vaibhav Dalvi
Assistant Vice President, Legal, Welspun Group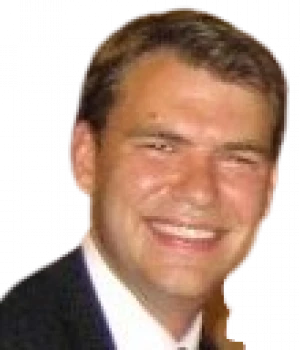 Victor Apps
Head, Fraud Risk Management, HK and GCNA (Interim), Standard Chartered Bank
Agenda
Theme: Entering the Fraudster's World
10:00am - 10:20am
Opening Keynote
Topic: Navigating through the Digital World
Confirmed Speaker:
Gulshan Rai, Former National Cyber Coordinator, GoI, and Senior Advisor, Dua Consulting and Dua Associates
10:25am - 11:05am
Panel discussion
Topic: Platforms – the new frontier for Fraud
Confirmed Speaker:
Surender Kumar, Chief Technology Officer, iMoney Pay
Mitul Mehta, Chief Marketing Officer, Datamatics
Alok Nikhil Jha, Chief Operating Officer, IIIT D Innovation and Incubation center, IIIT Delhi
Amitabh Tewary, Chief Innovation Officer, Razorpay
Moderator: Puneet Garkhel, Partner, Risk Consulting and Leader, Forensic Services, PwC India
11:10am - 11:50am
Panel Discussion
Topic: Intellectual Property no more?
Confirmed Speakers:
Jamshed Mistry, Counsel, Supreme Court of India and Bombay High Court and Founder, International Legal Alliance
Rafael Pereira, Managing Partner, TINNUTS
Chirag Tanna, Director, Patent and Trademarks, INK IDEE
Anil Lale, General Counsel, Viacom18
Vaibhav Dalvi, Assistant Vice President, Legal, Welspun Group
Moderator: Anushree Bhattacharyya, Editor - Education, Brand and Marketing, FE Digital
11:55am - 12:15pm
Standalone Session
Topic: A strong wall for the Embedded Finance Sector
Confirmed speaker:
Ramachandra Kulkarni, Managing Director, Technology Risk, Goldman Sachs
12:20pm - 01:00pm
Panel Discussion
Topic: The new kind of Financial Fraud
Confirmed speaker:
Ashton D'Cruz, Director, CAO, CGO, CISO and Head - CCandS Governance, NatWest Markets
Babitha B.P, Chief Information Security Officer, CSB Bank
Shilpi Mishra, President and Head, Process, Controls and Risk Containment, Kotak Mahindra Bank
Mithilesh Singh, Global Head, Technology Audit and Data Analytics, S&P Global
Muzammil Patel, Head, Strategy and Corporate Finance, ACIES
Moderator: Jaspreet Singh, Partner and Leader, Clients and Markets Advisory services, Grant Thornton Bharat
01:05pm - 01:30pm
Fireside Chat
Topic: Fraud in the Era of a Cookie-less World
Confirmed speaker:
Siddharth Dabhade, Managing Director, India, SAARC and China, MIQ
Avi Kumar, Chief Marketing Officer, Join Ventures
Moderator: Anushree Bhattacharyya, Editor - Education, Brand and Marketing, FE Digital
02:30pm - 02:55pm
Fireside Chat
Topic: Emerging Risk Profile - Convergence of Fraud, Financial Crime and Cyber Breaches
Confirmed speaker:
Victor Apps, Director, Financial Crime Risk Specialist, Standard Chartered Bank (HK)
Pradeep Rangi, Chief Risk Officer, Airtel Payments Bank
Moderator: Amit Kulkarni, Executive Vice President, Head, Cyber Security Business, Allied Digital Services Limited
Theme: The Rise of Ad-Fraud
03:00pm - 03:25pm
Standalone session
Topic: Fact-check and its growing relevance
Confirmed speaker:
Director-General(North-East Zone), Press Information Bureau and Regional Outreach Bureau, Ministry of Information and Broadcasting
03:30pm - 04:10pm
Panel Discussion
Topic: India's Ad-fraud Landscape
Confirmed speaker:
Pawan Chawla, Chief Information and Security Officer and DPO, Future Generali India Life Insurance
Hiren Shah, President and Mentor, Net-Square Solutions
Gautam Mehra, Co-Founder, ProfitWheel
Harish Goel, Director IT Security and Compliance, Publicis Groupe
Moderator: Vainavi Mahendra, Senior Correspondent, FE Digital
04:15pm - 04:35pm
Standalone Session
Topic: Understanding Fraud, A Psychological Perspective
Confirmed speaker:
Harsh Chaudhary, Head, Fraud Risk Management (FRM), Reliance Global Corporate Security
Theme: Building a Wall Garden
04:40pm - 05:00 pm
Standalone Session
Topic: Value of open-source intelligence for risk assessment
Confirmed speaker:
Dhiraj Gupta, Co-Founder and Chief Technology Officer, mFilterIt
05:05pm - 05:45pm
Panel Discussion
Topic: Data's role in curbing Fraud
Confirmed speaker:
Ashish Pandey, Digital and Tech Head Indian Sub Continent, CIO, CDTO, GSK Consumer Healthcare
Omkar Shirhatti, Co-Founder and CEO, Karza Technologies
Ashok K Agarwal, Executive Vice President, RiskPro
Saurabh Chandra, Managing Director, BCG Platinion, Boston Consulting Group
Ganesan Ramani, Vice President, Global Head, Digital GRC, Mashreq Bank
Moderator: Rohit Goel, Partner, Forensic Practice, PwC India
WHO SHOULD ATTEND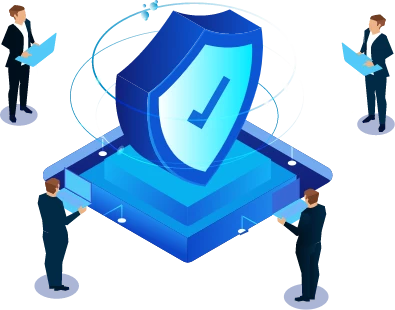 CXOs
CIOs, CISOs and CTOs
Cyber-fraud specialists
Digital fraud analysts
Government representatives
WHY ATTEND
Understand how to create and save digital identities from fraud
Learn what are the security measures which can be adopted to prevent frauds in finance sector
What are the alarming new frauds
How fraudsters use crypto to commit fraud worth billions of dollars
How AI solution and data analytics can resolve digital frauds
Interact on a real-time basis with speakers as well as fellow attendees
Venue
ITC Grand Central - A Luxury Collection Hotel 287,
Dr. Babasaheb Ambedkar Road, Parel,
Mumbai 400012, INDIA