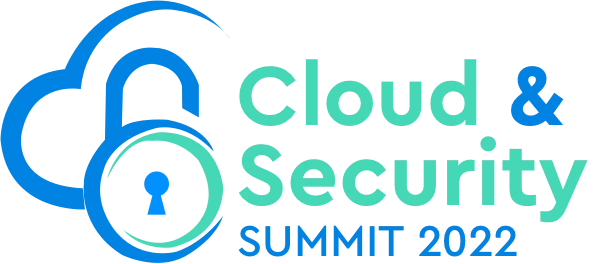 Decoding the Next Phase of Cloud Adoption in India
Technology Innovation Partner

Knowledge Partner
Overview
The continuous changing circumstances has led companies across the world to a technology tipping point which in turn created many myriad challenges for the leaders, some of the key ones being IT, Transformation and Cyber. India has been at the forefront of experimenting when it comes to technology adoption to build better ecosystems.
The 1st edition of FE Cloud and Security Summit will navigate a broad range of such challenges being faced by companies nowadays bringing together leaders from across industry sectors - BFSI, Telecom, FMCG, Pharma, Retail, Media and many more. The theme will focus on cloud, information security, data management, innovation, governance, compliance etc. The summit focuses on setting a standard on how the C-suites, senior executives and information security experts who are responsible for protecting their company and driving innovation, should connect and exchange ideas to uplist cloud & security in India.
The event will cover a dynamic agenda with a series of leaders' discussions with industry insights, best practices, current market trends, strategies, and real-life use cases. To identify, highlight and acknowledge people with significant contributions being done by executives dedicated to driving innovation and improving the information security of companies, the summit will be followed by recognizing the Top 50 CIOs & Top 50 CISOs of the Year 2022*.

* T&C Apply
Format
Leaders' Discussion

Fireside Chats

Use Case Discussions

Guest Keynotes

Town Hall Sessions
Morning Episodes on Cloud Track
Making 'Cloud Vision for India 2022' a Reality: Approach and Preparedness
Redefining Cloud Migration Opportunities for Business Growth
Demystifying the Cloud for your Transformation Journey
Cloud Banking: Financial Services for Today & Tomorrow
Taking a Leap with Integrating Cloud Computing in Manufacturing
Riding High on Rapid Cloud Adoption: Silver Lining for Indian Firms
Building a Scalable Application on Cloud: Road to Recovery
Afternoon Episodes on Security Track
Closing the Gaps in Cybersecurity through AI & ML
Information Security in the Super Expanded Attack Surface
Building Digital Resilience through Digital Fluency
Ecosystems and Edge: The Data Center as a Transactional Marketplace
Speakers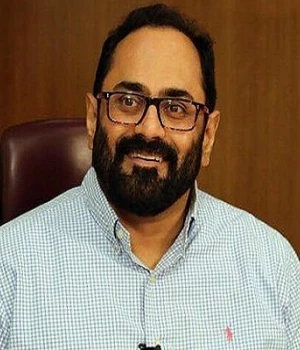 Shri Rajeev Chandrasekhar
Hon'ble Minister of State in the Ministry of Skill Development & Entrepreneurship; Electronics & Information Technology,
Government of India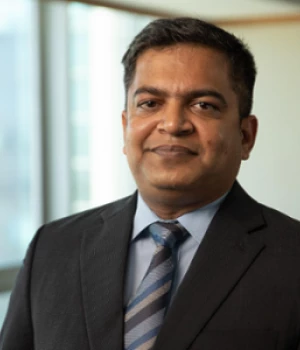 Abhishek Sharma
CDO
L&T Financial Services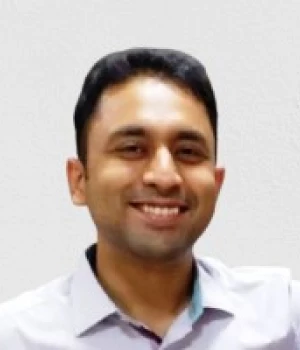 Dhruv Rastogi
VP & Head of Data Science
IKS Health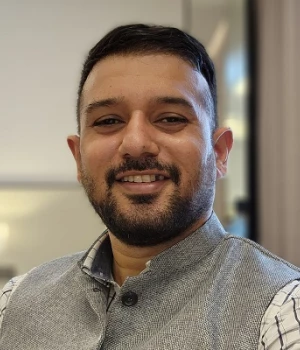 Faisal Kawoosa
Founder
Techarc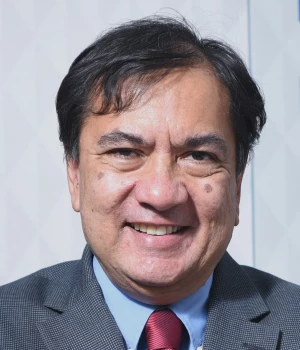 Dr Inder Gopal
CEO
India Urban Data Exchange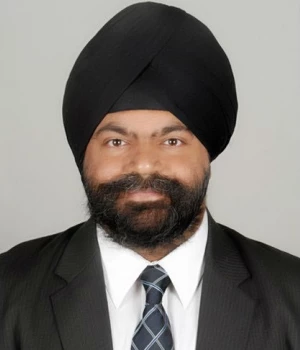 Jaspreet Singh
Partner & National Leader – Client and Markets (Trust and Transformation)
Grant Thornton Bharat LLP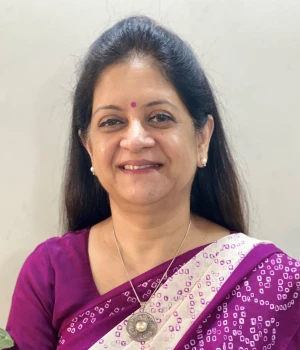 Kirti Patil
Joint President-IT & CTO
Kotak Mahindra Life Insurance Co. Ltd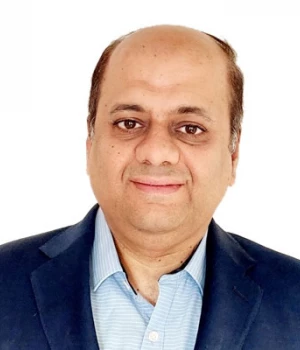 Manoj Bhadgaonkar
Managing Director –Technology Services Lead
Accenture in India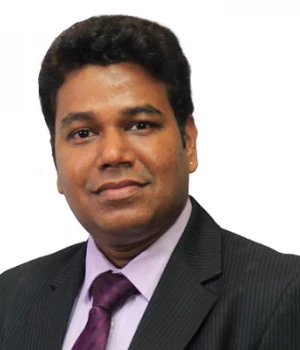 Mathan Babu Kasilingam
CISO
Vodafone Idea Ltd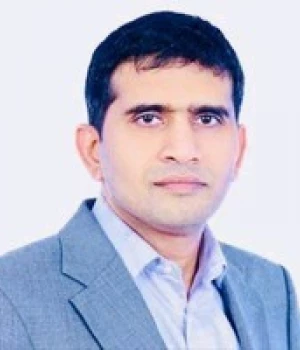 M V Reddy
SVP & Head - Cloud Services
Jio Platforms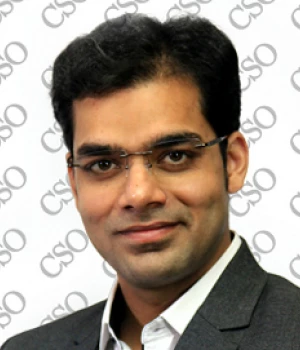 Mohd. Shadab Siddiqui
VP-Information Security, Privacy and Trust
Disney+Hotstar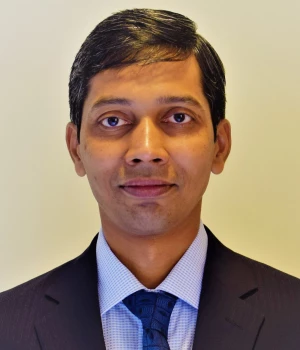 Mukesh Rathi
CIO
Dr. Reddy's Laboratories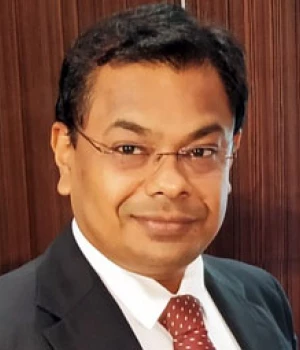 Ninad Chavan
Deputy Vice President - CISO - Technology Infrastructure
Edelweiss General Insurance Company Ltd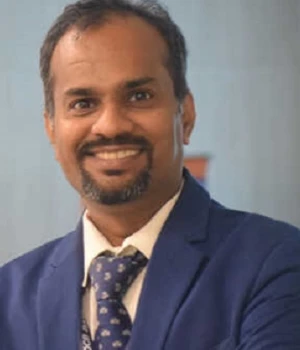 Prasanna Lohar
CIO
DCB Bank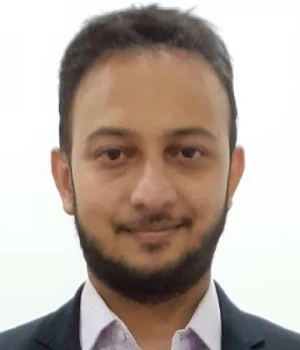 Rajas Abhyankar
Senior VP, Head of Data Science & Analytics,
HSBC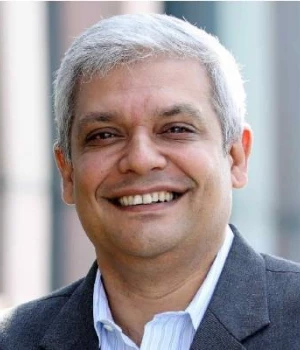 Sandeep Dutta
Managing Director & Sales Lead Accenture India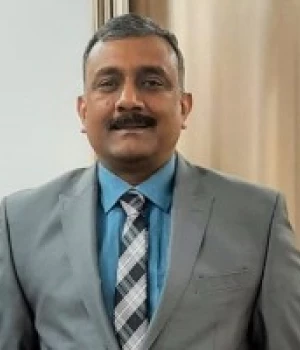 Sharad Kumar Agarwal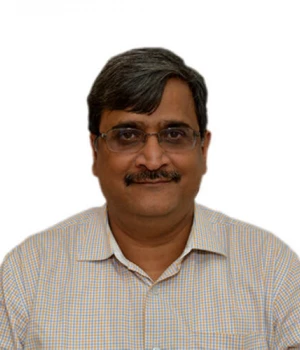 Shrijeet Mishra
Chief Innovation Officer & Head-Group Services
Aditya Birla Group
Sindhu Vethoddy
Director
Grant Thornton India LLP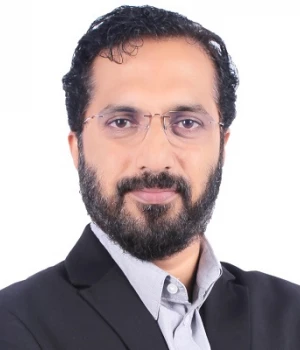 Sreeji Gopinathan
CIO
Lupin Ltd.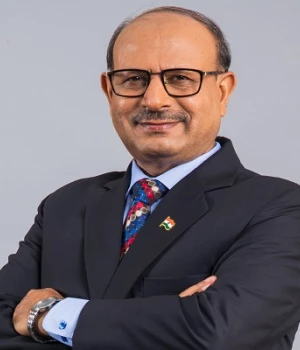 V R Sharma
Managing Director
Jindal Steel & Power Ltd
BECOME A PARTNER
Generate business leads with our target market approach

Chance to showcase thought leadership by co-curating content for your target audience

Heightened Brand visibility with Pre and post event engagement

Engage in discussions with leaders and peers that are vital to your business needs
Agenda
watch

10:00 am - 10:15 am

Session 1- Keynote Address

Making 'Cloud Vision for India 2022' a Reality: Approach and Preparedness

Speaker:
Shri Rajeev Chandrasekhar, Minister of State for Skill Development and Entrepreneurship & Electronics and Information Technology, Government of India.

watch

10:15 am - 10:45 am

Session 2 - Fireside Chat

Redefining Cloud Migration Opportunities for Business Growth

Cloud ecosystem trends, market developments and outlook
Understanding the business benefits of adopting cloud technology
How to build a business case for your organization
Next steps in cloud technology and how this will impact not only businesses.

Speakers:
- Sreeji Gopinathan, CIO, Lupin Ltd.
- Mukesh Rathi, CIO, Dr. Reddy's Laboratories
- Session Chair: M V Reddy, SVP & Head - Cloud Services, Jio Platforms

watch

10:45 am - 11:25 am

Session 3: Fireside Chat

Demystifying Cloud for CEOs

In the past, top business leaders tended to delegate technology and IT priorities to specialists, but that is rapidly changing. Today CEOs personally focus on accelerating their journey to the cloud & security in order to digitize quickly and effectively in today's evolving ecosystem.
The CEO's role is crucial because no one else can bridge across the multiple parties involved, which include the CIO, CTO, CISO, and business-unit leads. The transition to the cloud, cyber security represents digitization as a collective-action problem—one that requires a coordinated effort across the team at the top of an organization.
It's a matter in which only CEOs can wield the baton.
This session will bring in some CEOs together to elaborate on how they have evolved themselves with the changing pace of digitization.

Speakers:
- V R Sharma, Managing Director, Jindal Steel & Power Ltd
- Sandeep Dutta, Managing Director & Sales Lead, Accenture India
- Session Chair: Roshun Povaiah, Editor, Financial Express Digital

watch

11:30 am - 11:50 am

Session 4 - Fireside Chat

Cloud Banking: Financial Services for Today & Tomorrow

Cloud Banking: Financial Services for Today & Tomorrow
Disruptive trends in technology and digital transformation
The evolving role of financial institutions in the hyper-connected world
Applications of edge cloud computing in financial services

Speakers:
- Kirti Patil, Joint President-IT & CTO, Kotak Mahindra Life Insurance Co. Ltd.
- Session Chair: Jaspreet Singh, Partner & National Leader – Client and Markets (Trust and Transformation), Grant Thornton Bharat LLP

watch

11:50 am - 12:00 pm

Session 5- Expert Opinion

Riding High on Rapid Cloud Adoption: Silver Lining for Indian Firms

contact. At the same time, many of these organizations are struggling with fewer resources and slashed budgets. In this session, we'll look at how cloud adoption has been fast-forwarded, as organizations have searched for simple and speedy ways to launch new business-critical applications.

Speaker:
- Shrijeet Mishra, Chief Innovation Officer & Head-Group Services, Aditya Birla Group

watch

12:00 pm - 12:40 pm

Session 6 - Leaders' Discussion

Information Security in the Super Expanded Attack Surface

- Emerging technologies can act as enablers to cybersecurity or are they just an added area for concern?
- How can organizations utilize such technologies to strengthen their cybersecurity posture and gain a competitive advantage?
- Steps organizations should take to make the systems robust against cyber-attacks in this super expanded attack surface
- How do you think "the new normal" changed the cyber strategies of companies across the globe?

Speakers:
- Mohd. Shadab Siddiqui, VP-Information Security, Privacy and Trust, Disney+Hotstar
- Mathan Babu Kasilingam, CISO, Vodafone Idea Ltd
- Ninad Chavan, Deputy VP - CISO - Technology Infrastructure, Edelweiss General Insurance Company Ltd
- Session Chair: Sindhu Vethoddy, Director, Grant Thornton India LLP </ strong>

watch

12:40 pm - 01:15 pm

Session 7 - Leaders' Discussion

Building Digital Resilience Through Digital Fluency

With digitalization coming in place the attack surface has multiplied- What should be the updates in the incident response approach for an organization to make itself resilient enough to identify, prevent and recover from any disruptions that may arise from new threats vectors and attack techniques.

Speakers:
- Abhishek Sharma, CDO, L&T Financial Services
- Manoj Bhadgaonkar, Managing Director –Technology Services Lead, Accenture in India
- Sharad Kumar Agarwal, CDIO, JK Tyres
- Session Chair: Faisal Kawoosa, Founder, Techarc

watch

01:15 pm - 01:45 pm

Session 8 - Fireside Chat

The Emerging Paradigms of Data Collection & Security

Speakers:
- Dr. Inder Gopal, CEO, India Urban Data Exchange
- Rajas Abhyankar, Senior VP, Head of Data Science & Analytics, HSBC
- Session Chair: Dhruv Rastogi,VP & Head of Data Science, IKS Health
Contact Us
For speaking and partnerships