Overview
India's agriculture sector is the backbone of the economy as it is the source of livelihood for 58% of the population. The sector played a key role in supporting economic growth during the Covid-19 period.
The agriculture sector grew by 3.4% in FY20-21, the indicators were the rise in rural consumption and all-time high tractor sales.
However, the agriculture sector poses its own unique challenges such as dependency upon good monsoons, small and fragmented farm holdings, lack of mechanisation and scarcity of capital.
The Indian agriculture sector needs dedicated reforms, policies and technology intervention to boost productivity and efficiency. At the same time, corporates, microfinancing firms and agri-tech start-ups also need to work in close tandem on solving the on-ground problems of farmers.
While the tractors are the centre of farm mechanisation, innovative models to procure heavy machinery and the use of new-age technologies will become crucial in transforming the agriculture sector.
With an aim to discuss the challenges faced and new opportunities in the agriculture sector, the first edition of FE AgriTech Summit curated by Express Mobility will focus primarily on farm mechanisation, product design and development for emerging markets and how India can remain the global leader in tractor manufacturing.
Topics of Discussion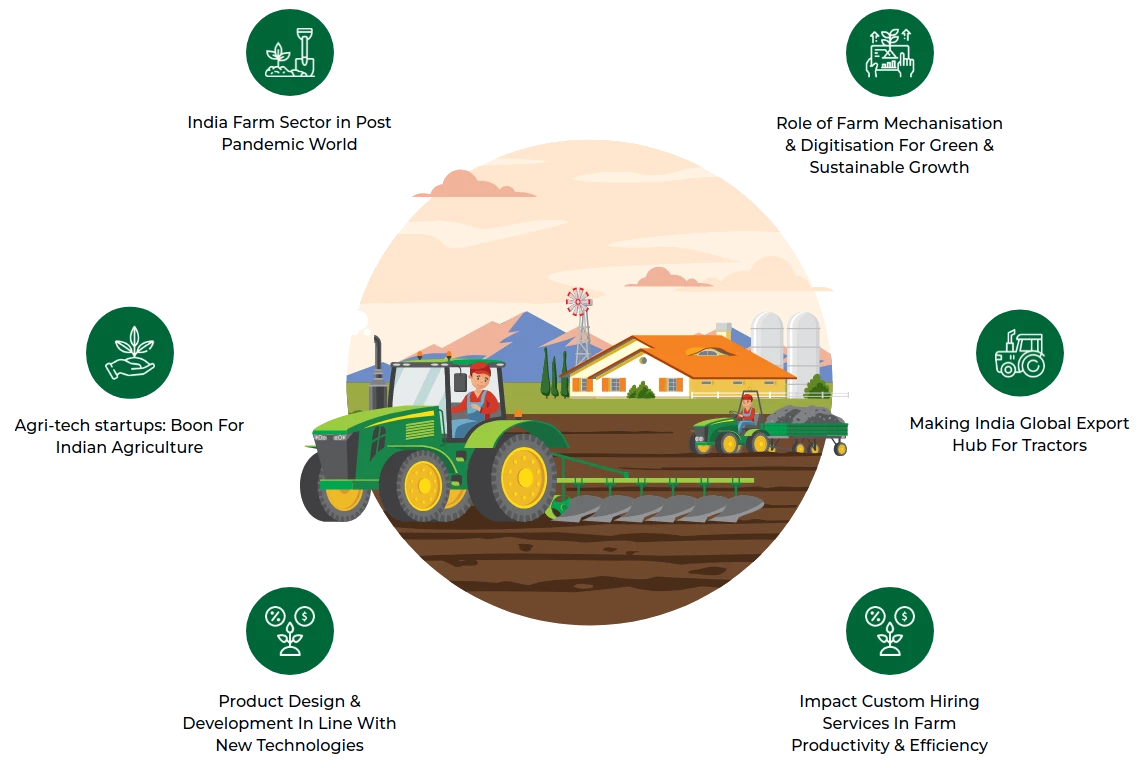 India Farm Sector in Post Pandemic World

Role of Farm Mechanisation & Digitisation For Green & Sustainable Growth

Agri-tech startups: Boon For Indian Agriculture

Making India Global Export Hub For Tractors

Product Design & Development In Line With New Technologies

Impact Custom Hiring Services In Farm Productivity & Efficiency
Speakers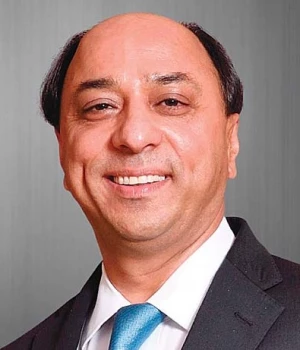 Hemant Sikka
President - Farm Equipment Sector
Mahindra & Mahindra and Tractor Mechanisation Association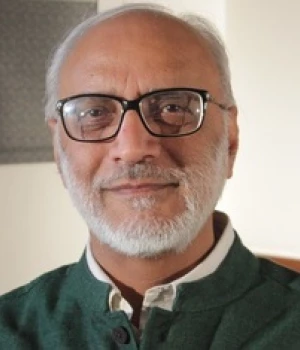 Dr Ashok Gulati
Infosys Chair Professor for Agriculture
Indian Council for Research on International Economic Relations (ICRIER)
TR Kesavan
Chairman
FICCI National Agriculture Committee & Group President
TAFE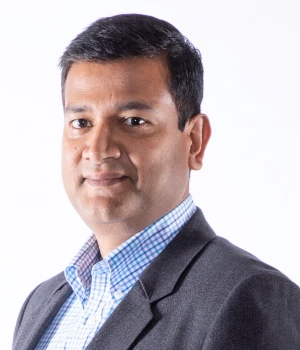 Raunak Varma
Managing Director
and Country Head
CNH Industrial India and SAARC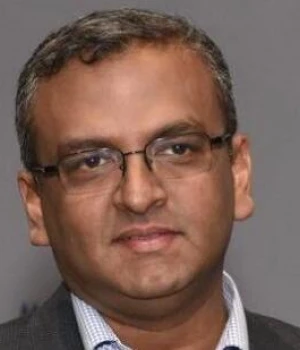 Antony Cherukara
CEO
VST Tillers Tractors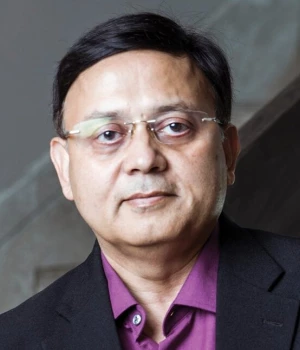 Gaurav Saxena
Director & CEO - International Business
Sonalika Tractors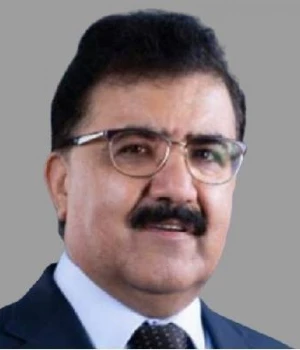 Bhartendu Kapoor
President Sales & Marketing
TAFE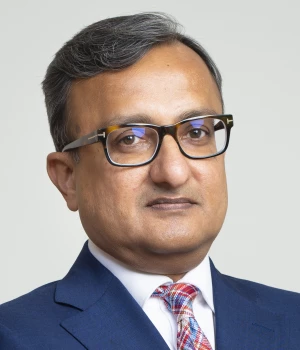 Rohit Saboo
President & CEO
National Engineering Industries Ltd
Rohtash Mal
Chairman & MD
EM3 AgriServices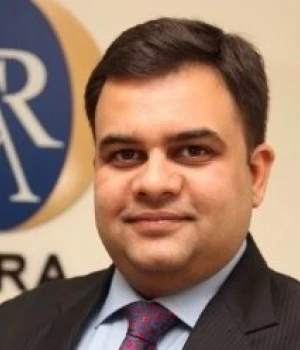 Shamsher Dewan
Vice President & Group Head
ICRA
Arun Malhotra
Industry Veteran and
Former MD
Nissan India
Seema Gupta
Owner
Rajasthan Tractor Machinery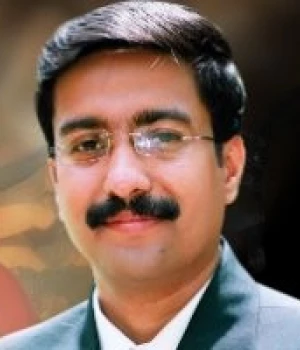 Pradeep Ranjan
Senior Principal Scientist
Center of Excellence for Farm Machinery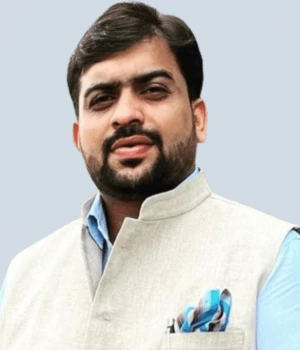 Deepanshu Taumar
Vertical Lead - Mobility
The Financial Express Digital
Agenda
11:00 AM - 11:05 AM
Welcome Address by Deepanshu Taumar, Vertical Lead - Mobility, FE Digital
11:05 AM - 11:15 AM
Keynote Address by Hemant Sikka, President - Farm Equipment Sector, Mahindra & Mahindra and Tractor Mechanisation Association (TMA)
11:15 AM - 11:35 AM
Special Address by India Farm Sector in Post Pandemic World By Dr Ashok Gulati, Infosys Chair Professor for Agriculture, Indian Council for Research on International Economic Relations (ICRIER)
11:35 AM - 11:55 AM
Analyst Perspective on Tractor Segment: Key Trends & Challenges by Shamsher Dewan, Vice President & Group Head, ICRA
11:55 AM - 12:55 PM
Panel Discussion Role of Farm Mechanisation & Digitisation For Green & Sustainable Growth
TR Kesavan, Chairman, FICCI National Agriculture Committee & Group President, TAFE
Antony Cherukara, CEO, VST Tillers Tractors
Pradeep Ranjan, Senior Principal Scientist, Center of Excellence for Farm Machinery
Seema Gupta, Owner, Rajasthan Tractor Machinery
Arun Malhotra, Auto Industry Expert and Former MD Nissan India (Moderator)
12:55 PM - 01:10 PM
Presentation on Agri-tech startups: Boon For Indian Agriculture By Rohtash Mal, Chairman & MD at EM3 AgriServices
01:10 PM - 02:10 PM
Panel Discussion on Making India Global Export Hub For Tractors
Gaurav Saxena, Director and CEO - International Business, Sonalika Tractors
Bhartendu Kapoor, President Sales & Marketing, TAFE
Rohit Saboo, President & CEO at National Engineering Industries Ltd.
Raunak Varma, Managing Director and Country Head, CNH Industrial India and SAARC
Deepanshu Taumar, Vertical Lead - Mobility, FE Digital (Moderator)
02:10 PM - 02:20 PM
Vote of thanks - Roshun Povaiah, Editor, FE Digital
Who should Attend
Farm Equipment Manufacturers
Government Officials
R&D Professionals
Dealers
Agri-Tech Start-ups
Financiers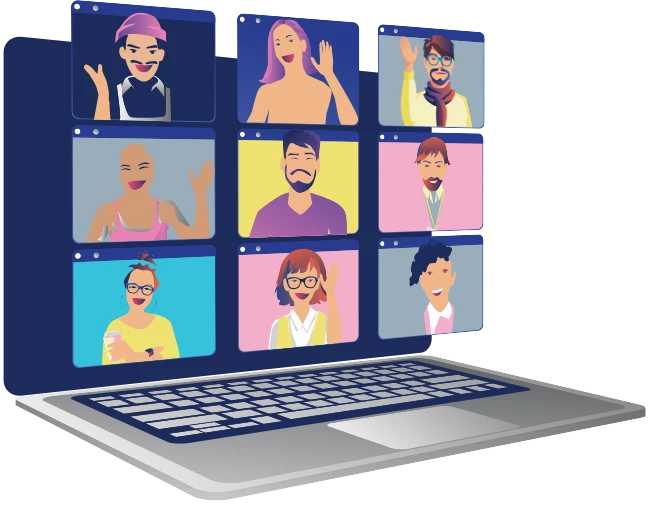 Contact Us
Partnership & Alliance
Raymond Pinto
raymond.pinto@financialexpress.com
+91 98218 98184
Surendra Agrawal
surendra.agrawal@indianexpress.com
+91 9998026963
For Speaking Opportunity
Ankit Yadav
ankit.yadav@financialexpress.com
+91 9953882197