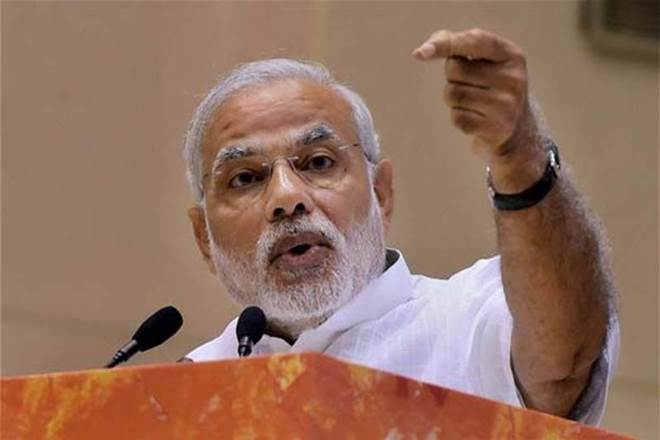 Black money fight: Stepping up its effort to check black money menace in the country, the Narendra Modi government is probing bank transactions of 2 lakh firms, according to CNN News18 report. It has been learnt the central government has received crucial information from 13 banks on black money recently, the report says. Apart from this, 5,800 companies are being probed and over 13,000 accounts are under immediate scanner, the TV report says. PM Modi has time to time pitched for raising the tempo of his government's fight against black money hoarders. It has been learnt that over Rs 4,574 crore deposited post note ban in 13,140 bank accounts of 5,800 suspicious compnies. Subsequently, Rs 4,552 crore have been withdrawn, according to PTI report.
"Vital information has been received from 13 banks regarding the bank account operations and post-demonetisation transactions of some of the 2,09,032 suspicious companies that had been struck off the Register of Companies earlier this year," the government said in a statement today.
Watch this video
#BREAKING Govt gets vital information on black money from 13 banks. Suspicious bank account transactions by 2 lakh firms post demonetisation pic.twitter.com/z5tJ41Wdqq

— News18 (@CNNnews18) October 6, 2017
Last month, the government imposed restrictions on operations of bank accounts of over 2 lakh 'struck-off' companies. Terming it as a "major breakthrough" in fight against black money and shell companies, it said the first instalment of data pertains to about 5,800 companies — out of more than 2 lakh that were struck off — involving 13,140 accounts.
"Few of the companies have been found to have more than 100 accounts to their names. The highest grosser among these is a company having 2,134 accounts, followed by others having accounts in the range of 900, 300 etc," it said. The data on pre-demonetisation accounts and transactions conducted during the cash ban period is "startling", the government stated.
On July 1, PM Modi had said 37,000 shell companies indulging in tax evasion have been detected for suspicious dealings post demonetisation. He emphasised it would become more difficult for people stashing illicit funds in Swiss banks once automatic tax information exchange regime begins between India and Switzerland, PTI had reported.
The impact of the government's steps on checking black money is clear from the latest figures of Swiss banks, which show that Indians' money parked there has dipped to a record low, the prime minister had added. Taking a dig at the previous government, the PM had said the amount had risen sharply by 42 per cent in 2013, referring to a period when the Congress-led UPA regime was in power.
On September 23, External Affairs Minister Sushma Swaraj had said demonetisation was a 'courageous' decision taken by PM Modi to challenge black money hoarders – one of the by-products of corruption. "Demonetisation was a courageous decision to challenge one of the by-products of corruption, the black money that disappeared from circulation," Swaraj said in her address to the 72nd session of the United Nations General Assembly.
PM Modi had on November 8, 2016, demonetised Rs 500 and Rs 1,000 notes in a bid to clamp down on black money, fake currency menace, terror funding and corruption.