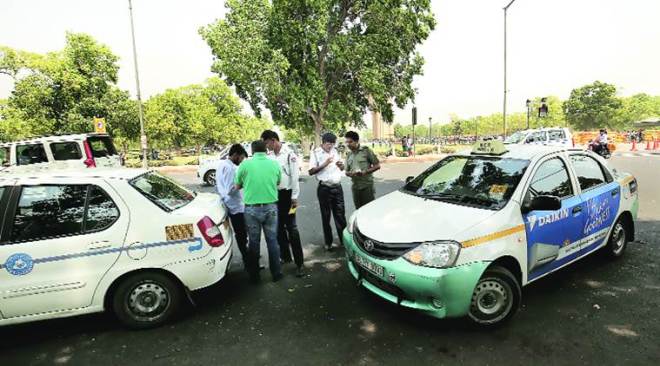 Taxis from outside Delhi and neighbouring states will now have to get a Delhi government's permit as it is firming up a policy to regulate such vehicles. Responding to question raised by BJP MLA Jagdish Pradhan, Delhi's transport minister Kailash Gahlot said that at present taxis and cabs of aggregator services are plying in Delhi through agreements between the states that fall under the NCR region. Although it seems like this is set to change, with recent statements from Gahlot indicating, that while Licensing and Regulations of App-based Aggregators Rules were formed at an earlier point, the final shaping of the terms of this agreement is being decided by a committee comprised of several influential people.
The rules in this regard will only be brought into effect after this committee submits its report although at this point it seems like a new set of terms will be released. Cabs of other states entering Delhi will be then required to seek permits to ply in the NCR region, with an additional provision being provided for in the proposed Taxi scheme for app-based cab aggregators like Ola and Uber. As for transport vehicles those that have been registered outside Delhi will be required to have either a National permit, all India tourist permit or if they are covered under agreements between states. This move comes after the minister admitted that these vehicles from UP, Haryana and Rajasthan are plying in Delhi without a real legal permit in Delhi.
The enforcement wing of the Transport Department usually takes action against these Taxi's based on the existing rules. So the new rules will allow Taxis' to obtain proper permits before plying inside the NCR. In the month of June, 404 Taxis' from outside the state were challaned by the enforcement teams of Transport department and 104 such vehicles were impounded. Once this law comes into effect with proper regulations, this should ideally ease out the traffic in the national capital considering that it would reduce the number of vehicles on the road.