The automotive industry in North Korea isn't as fast paced as the rest of the world. The North Korean vehicle production mostly serves the army and industrial purposes. But it is a full-fledged industry nonetheless. How Volkswagen is to Germany, Ford is to America, Honda is to Japan, North Korea has Pyeonghwa Motors. Even so, there is little private ownership of cars in the country by citizens. The Wikipedia page on the subject suggests that while North Korea has the capability to produce 40,000 to 50,000 vehicles a year, the average over some years has only been a few thousand due to economic crisis and sanctions.
In January this year, The Sun reported that a new lineup of cars, minibuses and trucks was launched in North Korea on Naenara – the government's official website. The features boasted of in these vehicles apparently included power steering, air conditioning, electric windows and the likes. Anyone with even a remote knowledge about cars will know that we've had these 'luxuries' in ours since years.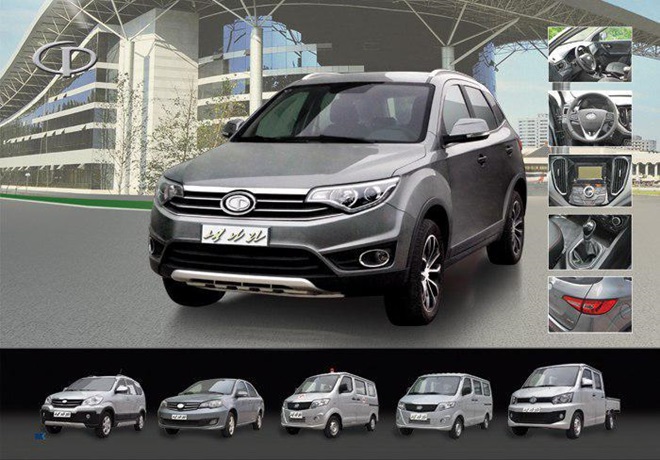 The most radical features on board the new North Korean cars are reverse parking sensor and stop-start technology. The picture also shows a button-heavy centre console, while the rest of the world moved on to touchscreens a long time back.
Here's a look at some of the automotive brands of North Korea:
Pyeonghwa Motors
The largest automobile manufacturer in North Korea, Pyeonghwa Motors sells cars under two brand names – Zunma and Peokkugi. These cars pretty much rip-offs too. So, China copies European, Japanese and American cars and North Korea copies from those copies. The Chinese cars are rebadged under a different parent company.
Gorkovsky Avtomobilny Zavod (GAZ)
A Russian car manufacturer, GAZ is very popular in North Korea. The one model from the brand that is seen widely in the country is Volga. These were built from 1956 to 2010, but the 1970-1985 models are the most common. The Volga is quite a luxury model (when compared with the Lada, at least), and is used as taxis or executive cars in the country.
Sungri Motors
Sungri Motors is mostly into manufacturing heavy-duty SUVs, construction and heavy cargo trucks. They produce many models like Achimkoy (a copy of the GAZ- M20), Jaju (Volkswagen Passat's clone) and many more. The one original vehicle to the company's name is Sungri-58 Truck, but could very well be another copy. There's another truck named Sungri-5000, which the brand claims has an engine that makes 1000 hp and is capable of 200 km/h.
Some rather interesting facts:
The government of North Korea has a 43-year-old debt that it still has to pay to Sweden. An order of 1000 Volvo 144 vehicles was made by North Korea in 1974 but the bills were never paid. The original debt of $74 million dollars today stands at over $330 million.
In 2007, Former Supreme Leader of North Korea Kim Jong-il ordered all Japanese-built vehicles to be confiscated. Allegedly, because "he saw a Japanese car that wasn't working blocking the road."
Reviewing a car is an absolute no-no in North Korea. If someone is caught doing it, the article/video will be taken down and so will they (be hanged to death). All you motoring journos, ahem!