Big bikes have been restricted to the rich boys in India for a long period of time, and by big bikes I mean the litre-class – the Honda CBR1000s and the Suzuki Hayabusas. These motorcycles are still very much a rare sight in the country, so rare they tend to gather a large curious crowd around them with questions about their price and fuel efficiency. Because India's perspective on motorcycles has largely circulated around how comfortable the machine is for daily commute and how much does it deliver in one litre of fuel, performance bikes seem like an alien concept to most (barring the a few good men and women) – they aren't comfortable and are very thirsty. Now though, motorcycling scenario is rapidly changing and it all gets traced back to a motorcycle called Kawasaki Ninja 250R.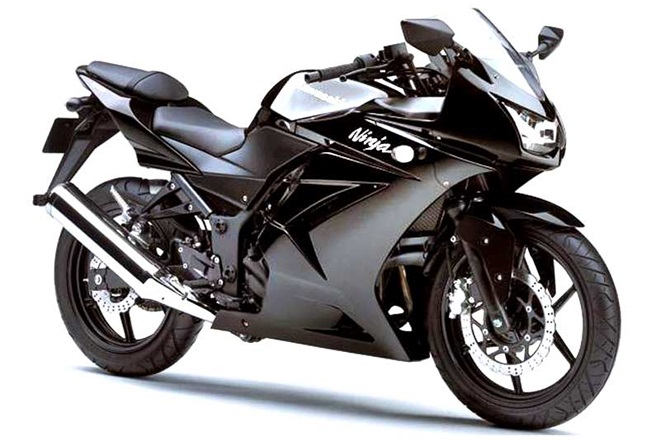 The Ninja 250R was the very first quarter-litre motorcycle to launch in the country, which was proper sports bike and gave a proper 'big bike' feeling to someone who couldn't afford a big bike. Not just India, the Ninja 250R was the first in its class when it was rolled out in 1986. It was pretty much a perfect solution for someone looking forward to arriving in style on a capable machine that didn't have the horsepower of a mid-size car.
The baby Ninja was then followed by another 250cc in India, the Honda CBR 250R. The CBR moniker already was substantially popular in the country owing to the Fireblade – but that was beyond reach for most of the Indian population. The CBR 250R, however, opened an opportunity for CBR fans to get a taste of a responsive and stylish motorcycle that was more powerful than most of what our roads had been used to.
India is the largest two-wheeler consumer in the world and this large population of bikes comprised mostly of commuter class motorcycles, and they still do. So, quarter-litre motorcycles were understandably very powerful motorcycles producing around 32 horsies.
KTM, an Austrian motorcycle manufacturer, rolled out the 200 Duke in India in collaboration with Baja Auto in 2012. It brought with it a trend of a tiny naked street fighter that had a very responsive throttle. But it was the KTM 390 Duke which came a year after that was pretty much a revolution in the Indian two-wheeler market. A 390cc streetfighter that produced 44 hp and was cheaper than the Ninja 250R (although the Ninja was discontinued by this time). And, not to mention, since it was produced in India the upkeep and maintenance was also incredibly affordable.
Over the years, we saw bikes like Yamaha YZF-R3 in 2015. These motorcycles were responsible for creating motorcyclists in India who cared about power and performance over comfort and fuel economy. Ever since the bar has been on the rise. The quarter-litre Ninja was puffed up to 296cc in 2012 and now to 399cc.
There was a time when for some international markets considered 600cc motorcycles entry-level. The scenario has changed all around the world now. Bike manufacturers like Honda, KTM, Kawasaki have all rolled out 300cc motorcycles in their lineups, which are very well appreciated by enthusiasts. They are real bikes, not just replicas of their full-grown cousins – they're quick off the line, the handling is sublime and they can be a handful for someone who has had no experience in sports motorcycles, which many in India didn't.
But now, Indians are embracing more power even with price tags that are considerably higher than commuters and premium commuters, but a KTM RC 390's price tag (Rs 2.36 lakh) is still way smaller than a fully grown naked street-fighter like Kawasaki Z900 (Rs 9 lakh).
Also read: Are we ready for superbikes in India and how can we be
It isn't only about the difference of the price tags. Since India has only recently got its affordable entry-level 250-400cc motorcycles, we haven't had a big bike culture for very long. And better than straight-forwardly bringing home a Suzuki GSX-R1000 with all of its over 120 hp, it's always better to get the hang of a 390 Duke first.
Bikes like Kawasaki Ninja 400, KTM Duke and RC series, Yamaha R3, Honda CBR 250R can be a perfect ladder to climb up to the bigger bikes. And thankfully, brands are introducing middle-weight motorcycles in India. For example, we never had a middle-weight Suzuki here in India but we do now in the form of the recently launched GSX-S750. The gap between litre-class and quarter-litre is bridging slowly. Hopefully, with some improvement in infrastructure and change in people's attitude towards road safety, India will be a better place for 'big bikes'.