Zee Entertainment Enterprises Ltd (ZEEL) has officially confirmed its buy out plans of the Hindi general entertainment channel (GEC) 9X from INX Media, owned by media vetaran Peter Mukeajea and wife Indrani. The Zee board, in a meeting held on Thursday, proposed a swap ratio of one equity share of ZEEL for every 71 shares of INX held by the shareholders of INX. Also, ZEEL would take over Rs 60 crore liability of INX. ZEEL shares closed the day at Rs 299.15, down 1.40% on the Bombay Stock Exchange (BSE) on Thursday.
Commenting on the acquisition, ZEEL chairman Subhash Chandra said, "Zee is a leading provider of entertainment content across genres. With this acquisition, we hope to expand our presence in the Hindi GEC space." He further said he would explore the opportunity to take this content to ZEEL's international markets. "This move is part of our continuing efforts to improve long-term shareholder value," he said.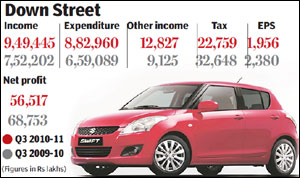 Analysts say for ZEEL, addition of another GEC to its stable is a profitable buy, while Zee TV, the Hindi GEC of the Group, is enjoying a strong position in the GEC market with some of its shows like Pavitra Rishta, Dance India Dance and Jhansi ki Rani being some of the top-ated shows. According to the ratings of Zee TV, the channel is among the three leading GECs with Star Plus and Colors. Industry veterans say that for ZEEL, an additional channel licence in times of tight government approvals is a gainful situation. INX's decision to exit 9X comes in the wake of the channel not being able to sustain stiff competition from its rivals. Currently, 9X has just 1% market share in the Hindi GEC space compared to Zee's 22%.