YotaPhone, a dual-screen smartphone, will be available on Flipkart for Rs 23,499.
Jumbo Electronics, a leading IT, telecom and consumer electronics retailer and distributor in the UAE, has partnered with e-commerce marketplace Flipkart, to launch the worlds first dual-screen smartphone YotaPhone in India.
The 'always-on' Android smartphone, with a liquid crystal display on one side and an electronic paper display on the other, will go on sale on October 17 on Flipkart, at a retail price of Rs 23,499.
YotaPhone is new concept in mobile communications, has been developed by Yota Devices, a private international company which develops and produce LTE devices such as smartphones, modems and routers.
By including a second screen that uses electronic paper display (EPD) technology, users have access to the information they want and need on a continual basis without having to wake up their phone. The technology also preserves smartphone battery power, said the company in a press note.
YotaPhone features an electronic paper display that would work as a second screen, making it possible to deliver an array of new and improved user experiences, said Abdul Karim Sawan, Vice President for Yota Devices Middle East and India.
It combines a smartphone and e-reader into one device for those who enjoy reading on-the-go even in the brightest sunlight, he addded.
Yota Devices worked with some of the worlds leading suppliers and manufacturers to adapt their technology for YotaPhone. For example, YotaPhone is one of the first smartphones to use Cornings Gorilla 3 shaped glass. E Ink had to adapt its technology for a 4.3' screen, and OEM Hi-P of Singapore worked with YotaPhones hardware engineering team to develop a special chassis to house YotaPhones six antennas on the outer rim.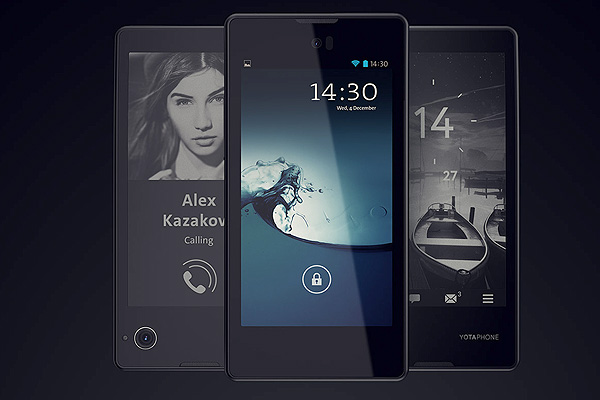 Yota Devices developed patented software to allow information to be shared and used between YotaPhones two screens. It has also developed a number of innovative applications that come preloaded onto YotaPhone.
Efforts are ongoing to continue to increase the usability of YotaPhones EPD second screen.
Commenting on the tie-up with Flipkart, Ajay Pathak, Head-Mobility & Solutions at Jumbo Electronics, said, YotaPhone has proved to be a huge success in the Middle East region, and we expect Indian consumers to see great value in the device. Official figures show that online retail shopping is growing at 15% annually, with Flipkart being the largest and most visited e-commerce marketplace in India.