The World Trade Organisation should analyse the impact of the economic stimulus packages announced by various countries and investigate the mandatory local sourcing norms that were meant to give unfair advantage to domestic companies, India, Argentina and Ecuador have jointly proposed. The three countries maintained that the analysis would not only help the WTO member nations to understand the stimulus measures but also help the multilateral trade organisation to respond to the present and future crisis.
The proposal was initially submitted to the WTO secretariat by the two Latin American nations. On Tuesday, India requested to be a co-sponsor of the proposal. Significantly, another proposal by India seeking to strengthen the functioning of the WTO, has found support from almost all WTO members, including China, European Union and United States.
Globally, a large number of countries doled out fiscal and monetary sops to cushion the impact of the global economic crisis. While India announced three packages, valued at Rs 1,86,000 crore, the US had announced measures worth a $ 787 billion, while Japan is injecting over $ 80 billion into its economy.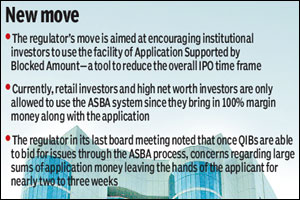 A significant issue that the proposed study seeks to analyse is the buy/invest local clauses in the stimulus packages. The US had a Buy America clause in its package that made it mandatory for companies to source inputs that were produced locally. The intent was to give competitive advantage to local companies over foreign competitors. But such measures were viewed as protectionist attitude and were widely criticised in forums like the G-20 and even the WTO.
India, Argentina and Ecuador have said WTO should desegregate the stimulus packages in terms of trade measures, production subsidies, consumer subsidies, export subsidies, financial aid, government procurement, infrastructure and household income aid. Moreover, it has also been proposed that the multilateral trade organisation should try to evaluate the value of the individual components of the packages as well. It has also been suggested that the WTO should find out if the components of the stimulus packages are of permanent or just a one time measure. A status check on each of the measures should also be carried out, the proposal said.
For qualitative analysis of tariffs, tariff quotas, export subsidies, fiscal and financial measures, the WTO could follow methodology adopted by the Organisation for Economic Cooperation and Development (OECD), the proposal said.
India, in July, had proposed a series of measures for functioning of the WTO, which included an institutionalised mechanism to give additional trade-related incentives to poor countries, more frequent meetings of various WTO committees, and a single window for sourcing information on non-tariff barriers (NTBs) imposed by countries. The proposal had come in the back drop of the global financial crisis and the log jam in the Doha Round of global trade talks.