With the arrest of Shahid Usman Balwa, promoter of Mumbai-based property developer DB Realty and a director of Swan Telecom (now Etisalat DB), the Central Bureau of Investigation (CBI) is pursuing several angles in its ongoing probe into the spectrum scam. Former telecom minister A Raja his former associates Siddharth Behura and RK Chandolia are already under arrest.
The first angle being probed by the agency is whether Anil Ambani company Reliance Telecom (RTL) held more than 10% stake in Swan when it applied for a telecom licence in March, 2007.
Here, the CBI has gone by the CAG report which said RTL then had over 10% stake in Swan, making its application ineligible as per the cross-holding norms. The CAG said the application should have been rejected. Cross-holding norms bar a telecom operator from holding more than 10% stake in any other similar company in the same circle. In March, 2007, when Swan applied for licences in 13 circles, Anil's RTL had operations in all of them, and hence was ineligible for licences, said the CAG report. The CAG stated that at the time of application, RTL's stake in Swan was 10.71%. The Department of Telecommunications (DoT) did not have any mechanism to verify the correctness of its shareholding pattern and hence the matter should have been referred to the ministry of corporate affairs (MCA) as advised by DoT's finance wing.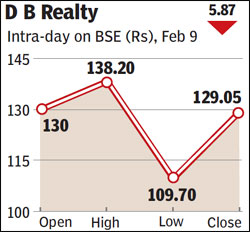 However, no such reference was made and instead, Swan was given an opportunity to submit a revised stakeholding pattern in December, 2007 nine months after their date of application which declared that RTL had divested their entire stakes. This was accepted by DoT and Swan was given the benefit of seniority from the date of their initial application, i.e. March, 2007, CAG had said. The MCA too has re-opened the case to investigate whether Swan was acting as a front company for Reliance Communications. Earlier, MCA had earlier given a clean chit to Swan, which is now seen as hurried and premature. ADAG, however continues to deny this.
The CBI is also pursuing the angle of possible Reliance-Swan relations after the stake sale. Though ADAG says it divested its Swan stake by December 2007, it seems the group continued to have business relations with DB Realty, promoters of Swan.This is on the basis of a document which shows that RCom stood as a bank guarantor for liabilities not exceeding Rs 150 crore for DB Realty's Nine Paradise Hotel project in Mumbai. The guarantee was executed on December 12, 2008 at the Nariman Point branch of Syndicate Bank in Mumbai. The third angle being probed is the BSNL-Swan intra-circle roaming deal. The deal was signed in August 2008 for a period of one year, but intriguingly, neither side pressed for a renewal when it expired. The CBI suspects that the deal was struck to help Swan sell 45% stake to UAE firm Etisalat at $900 million, valuing the company at $2 billion. The stake sale by Swan to Etisalat took place on September 24, 2008 a month after the intra-circle roaming pact, which would have enabled the company to roll out services without having to put a network in place. Obviously, such a pact would have inflated the valuation of the firm. A DB Realty spokesperson defended Balwa Wednesday, stating that he has been wrongly implicated. We reiterate that neither Balwa nor any person/entity forming part of the DB Group has done anything inappropriate or illegal. Balwa will be strongly contesting the proceedings, the company said in a statement. Interestingly, its 45% foreign partner Etisalat washed its hands of the entire charges, stating it was not party to getting the licence and only acquired a stake in the company believing that the licences had been acquired through fair means.