White sugar futures jumped 2% to a record peak for the first time above $700 per tonne and raw sugar hit a 29-year high on Tuesday, edging closer to 30 cents a lb, driven by a soft dollar and bullish fundamentals.
Cocoa on the ICE market rose on investor buying triggered by the weaker greenback against a basket of currencies, while ICE arabica coffee futures rose on light industry and investor buying, dealers said.
Benchmark London (Liffe) front-month white sugar futures broke above $700 per tonne for the first time and hit a record of $707.20 per tonne, before paring gains to stand at $699.80 per tonne, up $5.80 or 0.84%, in thin volume of 1,796 lots at 1137 GMT.
Benchmark ICE March raw sugar futures nudged up to a 29-year high of 27.49 cents a lb and then lost ground to stand at 27.20 cents, down 0.06 cent or 0.22%. It does look almost certain that well go to 30 cents a lb, said Nick Hungate, a soft commodities trader with Rabobank. Were being drawn to it like a magnet.
He added, Weve seen renewed buying from the speculative community and renewed short covering from the trade.
Sugar prices have put in a stellar performance this year, more than doubling with rains curtailing output in Brazil and strong Indian demand ensuring a big global deficit in 2009-10.
The latest data from Brazilian cane growers showing a slow crush in early December, due to the persistent rainfall, has reinforced a view that yields have been hard hit by the weather.
Hungate said he believed sugar prices would remain high in 2010, supported mainly by expectations of strong Indian demand. The Indian fundamentals are the main driver, he said.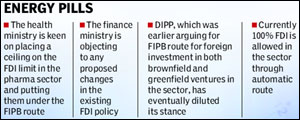 Hungate added that he expected raw sugar futures to remain in a 20-30 cents a lb range during calendar 2010.
India, the worlds top sugar consumer, has shifted to become a net sugar importer from an exporter after a poor harvest.
ICE cocoa futures edged up on light investor buying driven by the weaker dollar against a basket of currencies, and stronger financial market s in a bounce from Mondays slip to five-week lows, dealers said.
Sterling-denominated London cocoa edged lower, under pressure from a stronger pound, dealers said, noting that bullish supply-side market fundamentals would limit losses.
Well have to wait and see what impact there will be as the harmattan (West African wind) picks up, and as the West African main crop is expected to tail off sharply, one London cocoa futures dealer said.
ICE March cocoa lost some of its early upward momentum and stood up $11 or 0.34% at $3,241 per tonne, while Liffe May cocoa was down 22 pounds or 0.97% to 2,239 pounds per tonne in light volume of 172 lots.
Arabica and robusta coffee futures received a lift from industry buying, to take advantage of a recent slide in prices.
Industry doesnt want to miss a buying opportunity in arabicas below $1.40 a lb, one London coffee futures trader said.
ICE March arabica coffee futures were up 1.65 cent or 1.2% at $1.3860 per lb, while Liffe March robustas dipped to a contract low of $1,300 per tonne and later gained ground to stand at $1,320 per tonne, down $7 or 0.53% in moderate turnover of 3,832 lots.