Its not Wipro alone that found itself in a dilemma over reappointing an independent director who has already served for more than nine years, thus violating the spirit of clause 49 of Sebis listing agreement. A day after FE reported on Wipros predicament arising mainly out of paucity of able professionals willing to serve as independent directors, a quick check threw up at least six companies that are in the same league.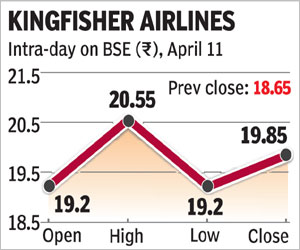 On Tuesday, Wipro reappointed the concerned person, BC Prabhakar, as an independent director. However, companies like Infosys, ITC, Tata Steel and Dr Reddys Laboratories also have members on their board serving as independent directors for more than nine years.
As per clause 49 of the listing agreement, at least one-third of a company's board should consist of independent directors. Industry experts said the market regulator had inserted the nine-year clause in Annexure ID (1) of clause 49 to avoid a situation where independent directors gain undue familiarity with the business and start influencing decision-making and thus lose their independent character.
Though the guideline in clause 49 is not mandatory, in our opinion, serving as an independent director on the board of a company beyond the duration of nine years is likely to affect the directors independence, said InGovern managing director Shriram Subramanian. The Bangalore-based independent research firm tracks corporate governance principles in leading listed firms. He added that shareholders must raise such issues at companies annual general meetings to ensure that overall independence of the board is not compromised.
The issue of independent directors gained significance in the backdrop of the multi-crore Satyam scam that brought the focus on their precise role and responsibility. Since then the government has tried several options to increase transparency in corporate boardrooms including laying down strict guidelines to govern the office of independent directors.
Former corporate affairs secretary R Bandyopadhyay said though as per extant laws the nine-year cap is not mandatory, it is however an integral part of corporate governance guidelines. The ministry, under Bandyopadhyay's stewardship, had issued a set of voluntary guidelines on corporate governance in December 2009 which sought to reduce the nine-year cap to six years.
The current Companies Bill has also sought to address the issue of independent directors. Though the Bill is yet to be tabled in Parliament, MCA sources said that the government is trying to institutionalise the office of independent directors so that they are not helpless spectators in a company. The parliamentary standing committee (finance) headed by former finance minister Yashwant Sinha had suggested laying down a strict qualification criteria, extent of their independence from promoters, and role and responsibility to increase their powers in corporate board rooms.
SMC Global Securities research head Jagannadham Thunuguntla said that often companies are forced to continue with existing independent directors even if their tenure breaches the nine-year deadline owing to an acute shortage of respectable candidates for the job.
The talent pool for independent directors in India is limited. The Indian corporate sector is still at a nascent stage where finding suitable candidates who have both intelligence and integrity is rare, he said.
He, however added that following corporate governance practices that are not necessarily mandatory in nature enhances the image of the company and makes it more attractive to foreign investors as well.
Managing partner of Delhi-based Corporate Professionals Pavan K Vijay who himself is on the board of many companies said that independent directors are usually close to company promoters which often defeats the very basis of their office. Its very difficult for an independent director to oppose a decision taken by company promoters. They often have to toe the companys line, he said. He added that as per existing regulations no specific protection is offered to the independent directors from the company promoters.