The Indian government has linked up its biggest investment idea in recent years with Climate change concerns. The commerce and industry ministry on Monday unveiled its plans to make all special economic zones (SEZs) eco-friendly by mandating the use of renewable energy sources, and energy efficient buildings that conform to internationally recognised standards. Further, the norms, that have been issued as draft guidelines, require SEZ developers to create nurseries as well as provide electric rickshaws for transport within the zone.
When operationalised, developers will have to ensure that SEZ buildings are highly energy efficient by complying with standards set by Indian green building council and energy conservation building code of the Bureau of Energy Efficiency. Even existing buildings will have to comply with these standards within two-three years after the norms are operationalised. The measures taken by SEZs to comply with the norms will be audited and certified by the Indian green buildings council and Tata energy research institute.
Though the draft guidelines are yet to be finalised, developers are not enthusiastic. For future projects, there is no problem. But if they are made mandatory for existing SEZs, it will be near impossible to comply to many of these norms. It will also have a large impact on the cost of development of SEZs,said P C Nambiar, director, Poonawala group of industries which set up one of the first bio-pharma SEZs in India.
Experts say there are long-term gains from the plan. In the short-term, it means additional cost, regulation and permissions. But in a long- term perspective, it is a win-win situation for developers and units. Such norms had to come in some point of time and it is goods for the country and the industry, said Tapan Sangal, partner, senior manager, PricewaterhouseCoopers.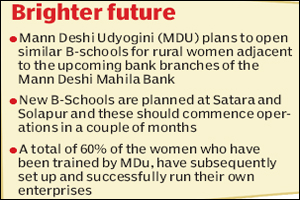 At the moment, there are nearly 580 SEZs, out of which 100 are operational and have started exporting. The tax free zones account for more than a quarter of Indian exports, in rupee terms.
The new norms also propose that 2% of the total energy consumed by SEZs will have to be sourced from renewable energy sources like solar energy. In addition, the dependence in renewable energy sources will have to be increased to 20% of the total energy consumed by the zones. Moreover, a quarter of the external lightning and half of the billboards, traffic lights and signage will have to be powered by solar energy. The new norms ban use of incandescent lights within SEZs while it makes use of LEDs mandatory for lights in public spaces.
Vehicles for internal transportation within SEZs will have to be driven by electrical energy, CNG or bio diesel within three years of establishment. The norms also make the use of electric rickshaws mandatory and calls for separate lanes for bicycles.
To ensure that SEZs do not have an impact on the environment, it has been proposed that solid waste from the zones will either be converted to vermi-compost or used for power generation. Waste like paper, cardboard, plastics will have to be diverted to local vendors engaged in recycling. Developers will also have to use sewage treatment plants so that no effluents are released from the zones. Moreover, 30% of the rain water will have to be harvested for use within the SEZ.