Security has been heightened across naxal-affected Bastar region in Chhattisgarh ahead of BJP's PM nominee Narendra Modi's election rally in Kondagaon district tomorrow.
"Elaborate security arrangements have been made in the region, particularly at important locations," a senior police official said.
Security personnel are deployed in large numbers at Kondagaon Stadium grounds, the venue of the rally, as people from two Lok Sabha constituencies---Bastar and Kankerare expected to attend the event, the official said.
Amid reports that Maoists may target political rallies in the restive region, security forces are directed to maintain a strict vigil on any suspicious movement.
Narendra Modi is scheduled to address people of the two constituencies at around 1430 hrs, state unit BJP spokesman Rasik Parmar said.
Bastar will alone go to polls in the first phase of Lok Sabha polls in the state on April 10, while Kanker on April 17 along with two other seats, namely Mahasamund and Rajnandgaon.
Dinesh Kashyap, sitting MP and son of the veteran BJP leaderlate Baliram Kashyap, is in the fray from Bastar against Congress' Deepak Karma, son of former Opposition Leader late Mahendra Karma.
Also in the poll arena are CPI's Vimla Soriand tribal activist Soni Sori, who is contesting on AAP ticket.
Chhattisgarh will undergo a three-phased polling for all 11 parliamentary constituencies next month.
Also read: Malaysia Airlines missing Flight MH370: Search teams fight fatigue, bad weather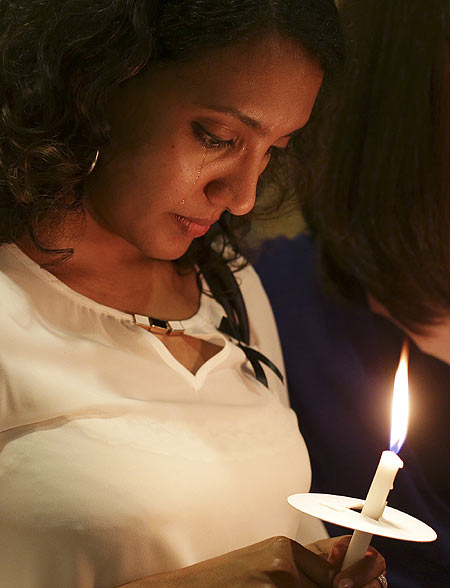 A woman breaks into tears as she joins a ceremony in memory of passengers on board the missing Malaysia Airlines Flight MH 370 in Kuala Lumpur, Malaysia. (AP)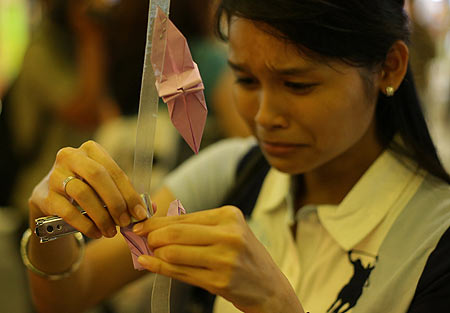 A woman places a paper crane as a symbol for hope and healing during a ceremony in memory of passengers on board the missing Malaysia Airlines Flight MH 370 in Kuala Lumpur. (AP)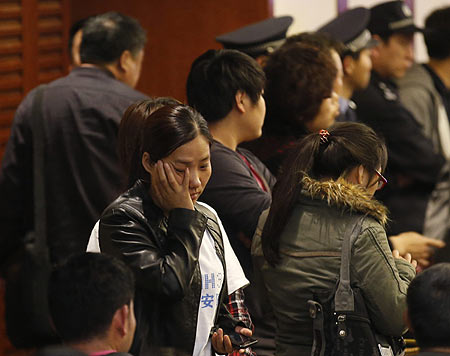 A relative of a passenger aboard Malaysia Airlines flight MH 370 reacts after hearing a briefing from Malaysian government officials at the Lido Hotel in Beijing. (Reuters)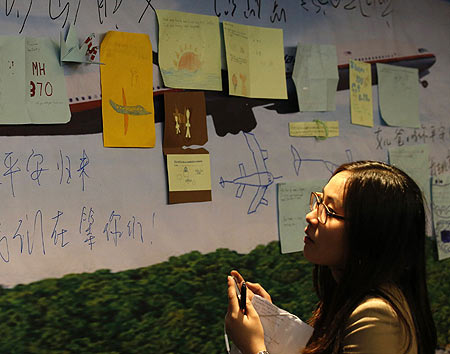 A woman looks at messages dedicated to passengers aboard the Malaysia Airlines flight MH 370 and their family members, while Malaysian government officials hold a briefing to the family members in Beijing. (Reuters)