Salman Khan, is so 'Kicked' about his new release that his promotion blitz now includes him showing quite a bit of his well-muscled body ? he has put quite a bit of his skin on display.
No, we are not talking about him taking off his shirt, neither anything else.
Salman Khan in fact, for a change, arrived at a promo in an informal outfit in half-pants, putting on show his ankles and calves ? all shaven, of course.
The effect, was surprisingly, quite formal.
Needless to say the effect on the gathered audience was electric and Salman Khan did not disappoint, going through his paces of engaging the audience in style.
In fact, with 'Kick' creating quite a buzz across the media and in the hearts of his fans, the effect is being attributed to solely to Salman Khan's willingness to go the extra mile to promote the movie.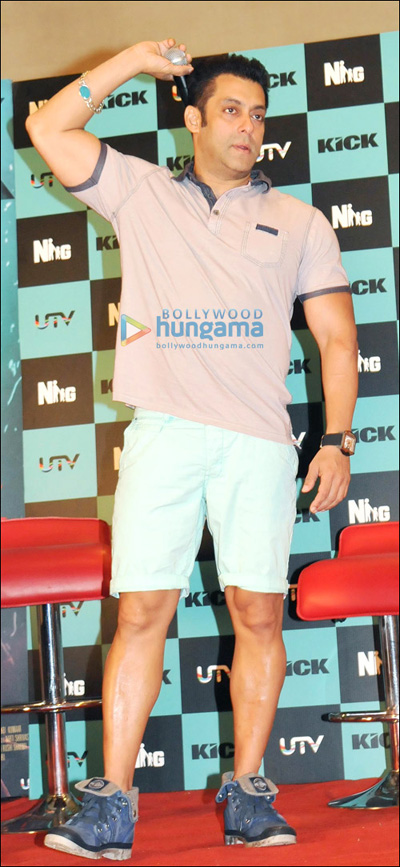 At this particular promo Salman Khan arrived in a T-shirt and shorts. While Salman has made it a habit of promoting his Being Human brand, he broke from his own 'tradition' and instead wore a T-shirt and shorts whose brand was not really clear ? for 'Kick' the official designers were Ashley Rebello and Alvira Agnihotri.
Will his next movie see him go back to showcasing his torso or something else. With the mercurial Salman Khan, who knows…. We can only wait.