Renault India had recently organized the sequel to 2013 Gang of Dusters to mark the success of its heartthrob Duster as well as making this a memorable moment for its potential customers in India. Renault Duster, the breakthrough product in the segment has been selling like hot cakes since its inception in the Indian market about two years back. This can be seen by the fact that over 75000 units have been sold in India till date and still counting. So Duster has formed quite a large community of its customers nationwide and to bring together all these potential customers on one platform, Renault recently organized Gang of Dusters(GOD) drive. The initiative is one of the unique kinds of approaches to provide customers plenty of treats in the form of servicing, maintenance and a chance to embark on adventurous journey in the most picturesque locations of the country.
Comparison: Renault Duster vs Tata Safari Storme
The first drive of GODs was successfully accomplished at the Western Ghats last year and now it was the time to explore the deserts of Rajasthan. Cardekho team member, who was a part of this 4 day adventure, reports the experience: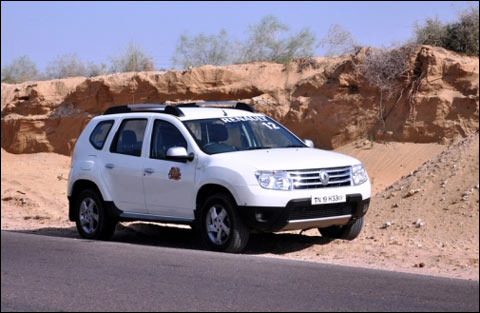 Day-1, Jaipur-Bikaner-335Kms
The second installment of this unique initiative was scheduled for a total of 4 days on a long journey of 1400kms. The adventure started from Jaipur, then exploring the desert regions of Bikaner and Jaisalmer and then back to Jaipur. The journey was rightly guided by motorsport professional group Cougar Motorsport before the official flag-off. Soon after the pre-event briefing and necessary guidelines, the Gang of Dusters that comprised of 20 Renault Dusters with customers and media personnels , flagged off on March 15th from capital city Jaipur.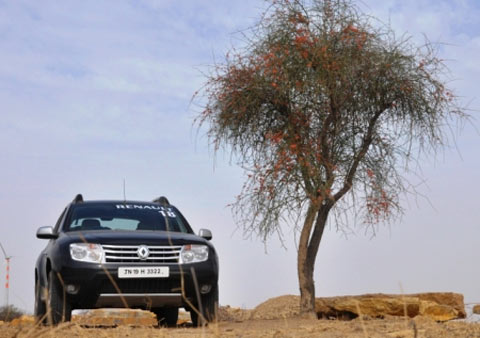 The very first day I was driving the powerful 110 PS RxZ diesel variant while the media squad had both 85PS and 110PS variants in their fleet. To reach the desert region of Bikaner, we were using NH11 (Bikaner-Agra). The Jaipur-Bikaner route which is currently under makeover, have still got some patches but with Duster which has a powerful 1.5L dCi K9K diesel engine producing 108bhp, one can move the vehicle to its punishing level. We crossed the first 150 kms journey in just 2 hours of time which included Laxmangarh, Ratangarh and moved till Sikar. Our first stopover was at Anokhi Hut in Fatehpur which is 180kms away from Jaipur. Anokhi hut is a Rajasthani themed resort located on the same NH11, which is famous for serving well-known delicacies of Rajasthan.
Our next layover was at Bikaner where we reached at 3pm. We stayed at Hotel Vesta which is based on the same royal architecture of Rajasthan and the best hotel available in the city. As we were exhausted from a long journey, we took some rest in our allotted rooms to get the energy level back. Next in the schedule were some fun activities on the same day which were organized for the customers, followed by some cultural programs and dinner at last.
I was driving the compact SUV on such a long drive for the second time, so I was cognizant of all its capabilities. The SUV has the ability to reach speed of 160kms+ with ease and its monocoque chassis gives the liberty to turn the vehicle even on those high speed numbers. I enjoyed the Duster on these highways in full acceleration while it was performing moderately well even in those bad spots. The excellent ground clearance and suspension level made the grip on most of the terrains easy.
Also read: Malaysia Airlines Flight MH370: 20 planes, ships resume hunt west of Perth after more debris spotted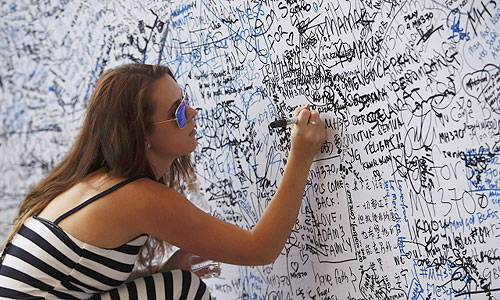 A woman writes on a wall dedicated to the passengers of the missing Malaysia Airlines flight MH370 during the the Malaysian F1 Grand Prix at Sepang outside Kuala Lumpur. (Reuters)
Day-2, Bikaner- Khuri, Jaisalmer-475Kms
The next morning I woke-up early which I generally do on my drives like these. And on adventurous journeys like this, one cannot stay away to catch some good shots of the picturesque locations. So I was on a shooting spree and caught some memorable moments of Bikaner. One of these was the famous fort of Junagarh, which is one of the few forts that is not built on a hilltop. The well-known architecture marvel was built in 16th century and was originally coined as Chintamani. The temple inside the fort was opened for the devotees but in the morning the entrance was from the front gate. I managed to click some nice shots in the available time.
After the scenic shooting spree, I went back to my hotel where the Cougar Team guided about the journey ahead. We came to know that we had not to choose the highway but an alternative route which was adjacent to the Indira Gandhi canal. This canal has undoubtedly changed the ecology of the desert. The road which was a single lane track has deep plantation on either sides for the scenic appeal and it was hard to believe that we were driving through the deserts. We were enroute to Bajju Tejpura, Nachna Phatta, Mohangarh, Jaisalmer and Sam to reach our next destination Khuri. For that, we passed over Chinnu where we faced BRO (Border Road Organization) roads which were nicely built and one can easily throttle at full speeds.
On this course, there were no good food points, so we were given packed lunch to satiate our hunger. By 3pm, we regrouped at Mohangarh Lake and that point a short 5kms speed run was organized to check the best of the drivers in the fleet. After that we moved on to Sam Sand Dunes where we caught the glimpse of the real desert. The location is just 45kms away from the city of Jaisalmer and the only place where we can find proper sand dunes. The village is actually a tourist spot built by Rajasthan Tourism Development Corporation (RTDC) where you can enjoy dune bashing, camel ride, para gliding and some of the best sites around. After enjoying our time there, we moved on to Khuri, which was 30kms away from the same tourist spot.
We then arrived to Mamas resort by around 7pm in the evening where we received royal welcome with salute of guns. This resort has got both camps and rooms, so we can choose our stay accordingly. After we signed in, there was a demonstration organized for us in which local chefs showed us how to prepare Rajasthani dishes like Daal, Baati Churma and the famous Laal Maans (Red Meat Curry).
The Day 2 journey was more exciting and we covered almost 475 kms. The Duster showed its mettle once again on the mix of good and bad roads. I was driving the same 110PS and was also able to get hand over newly launched Duster 110PS Adventure Edition. We met some of the lengthiest and fairest tracks enroute where the compact SUV reached 170-175kmph mark. The car was able to handle rough terrains by cleverly overtaking on single lane roads.
Day-3, Holi Celebration and Khuri-Kuldhara-Khuri
The day was reserved for celebrating Holi and after the celebration in the morning; I made up my mind to explore places close to Jaisalmer and I found Kuldhara ruins a much better option for that. The place which is also a famous haunted place was once an ironic city in the medieval period in India developed by Paliwal Brahmins. After several attacks on the city, it was abandoned by the dwellers and with the passage of time it converted into ruins.
But I found that the place was an amazing spot as the remains which are built of sand stone are scattered across in acres in the surroundings areas and at the time of sunset, the desolate land looks wonderful. For the person who is interested in exploring historical sites, this could be one of the best travel destinations.
The day ended with outstanding performances by local folk artists and one of them which charmed us a lot was Queen Harish, who is a talented folk dancer.
Day- 4, Jaisalmer- Jodhpur- Jaisalmer 675kms
The final day of our journey was only meant for driving and the real test of drivers. We were now enroute to hometown Jaipur by going through long 675km route. The roads were remarkable for driving as we just stucked to freeways which included NH15, NH114, NH112 and NH8. The day I was supposed to drive 85PS variant of Duster, which I always believed less performing but to my surprise it was performing really well on this long route. I was hitting the 130-140 mark with ease.
We were served lunch at Marugarh Resort, Chopsani, which was short before Jodhpur. We crossed Jaisalmer, Pokharan, Jodhpur, Bar, Beawar and Ajmer in 12 hours of time to reach our finishing line in Jaipur. From the weary long drive, all the groups took dinner at Fortune, Bella Casa and discussed about the expedition.
These types of initiatives are just what we need today as we are always busy in our engagements and do not get time for fun driving cum holiday adventure like this. And when professional enthusiasts like Cougar Motorsport join hands with esteemed companies like Renault India, we dont have to worry about anything from food to accommodation and driving. We just have to enjoy with our friends and relatives on board our favorite cars. The expedition was one of the memorable happenings of my life and I believe that Renault India has done an incredible job by organizing such a wonderful event.
Also Check:
Full coverage: Malaysia Airlines MH370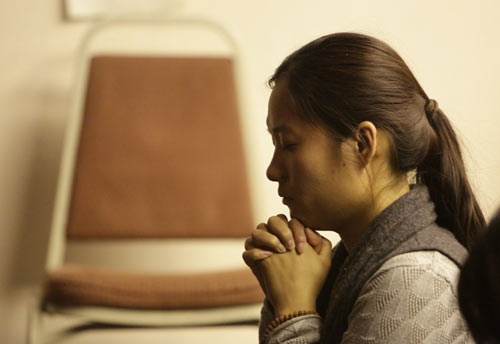 A relative of a passenger onboard Malaysia Airlines Flight MH370 prays at a praying room at Lido Hotel. Australian Prime Minister Tony Abbott said there was no time limit on the hunt for Malaysia Airlines Flight MH370, missing for more than three weeks in the Indian Ocean with 239 people on board.(Reuters)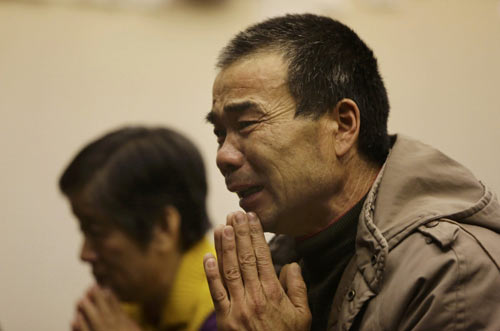 A relative of a passenger onboard Malaysia Airlines Flight MH370 cries as he prays at a praying room at Lido Hotel, in Beijing March 31, 2014. Australian Prime Minister Tony Abbott said there was no time limit on the hunt for Malaysia Airlines Flight MH370, missing for more than three weeks in the Indian Ocean with 239 people on board. A total of 20 aircraft and ships will resume scouring a massive area in the Indian Ocean some 2,000 km (Reuters)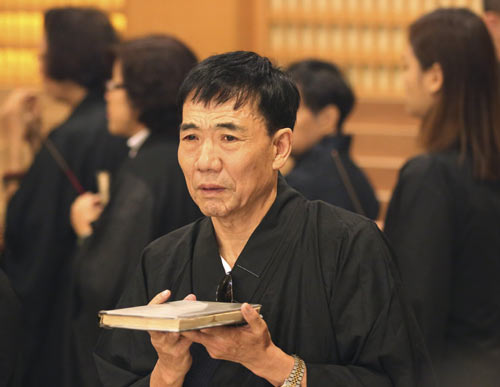 A Chinese relative of passengers on board the missing Malaysia Airlines flight MH370 carries a book as he attends prayers at a Buddhist temple in Petaling Jaya, Malaysia. Relatives from China are in the country to seek answers of what happened to their loved one on board flight MH370.(AP)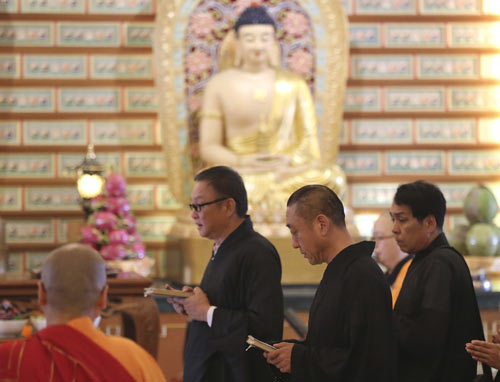 Chinese relatives of passengers on board the missing Malaysia Airlines flight MH370 say prayers at a Buddhist temple in Petaling Jaya, Malaysia, Monday March 31, 2014. Relatives from China are in the country to seek answers of what happened to their loved one on board flight MH370.(AP)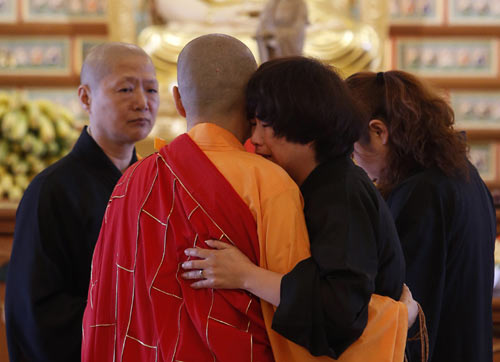 A Chinese relative of passengers onboard the missing Malaysia Airlines Flight MH370 is comforted by abbess Jue Cheng after prayers for their loved ones at Fo Guang Shan Buddhist temple.(Reuters)