In Narendra Modi's Gujarat, the number of registered units in the MSME sector stand at over 2 lakh.
A day after Narendra Modi's state government tried to paint a rosy picture of Micro, Small and Medium Enterprises (MSME) in Gujarat, a senior state government official on Thursday said MSME units in Gujarat have been "relegated to the backyard" and the rate of shutdown of MSME's in the state is as high as nine percent.
"We have not done enough to position our MSMEs in the proper and strong manner. Yes, we have attracted huge investments from big industries. We have attracted big giants to Gujarat. The government attention is mostly focussed on FIIs, FDIs and large companies. Unfortunately, the MSMEs are small and their voices are seldom heard," said DJ Pandian, additional chief secretary, industries and mines department of the state government while addressing an event related to funding of MSMEs organised by ASSOCHAM.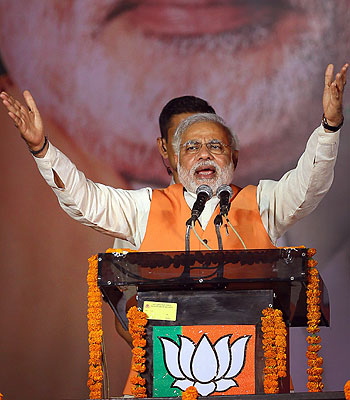 Stating that MSMEs face a number of problems, Pandian said, "MSMEs have been relegated to the backyard. This is my feeling. We do not given them the required the attention. It is even difficult for them to even get an appointment from a government official."
When quizzed about the shutdown of units in the MSME sector in Gujarat where the number of registered units stand at over 2 lakh units, Pandian later told mediapersons, "A survey was conducted by Government of India in 2012 which stated that the closure rate is about 9 percent in Gujarat. The absolute numbers are high. I do not remember them right away. But the percentage of closure is better than the national average of 22 percent and the rate of closure has also come down compared to the 12 percent that existed in 2007. However, our aim is to reach five percent."
These figures are however higher than the claims by made by Gujarat government in response to the Aam Aadmi Party (AAP) leader Arvind Kejriwal's allegation on the rampant closure of MSME units in Gujarat. The state government had claimed on Thursday that the rate of closure of MSME units was just five percent in March 2012.
Pandian also talked about the several challenges affecting the MSMEs in the state. "Absence of adequate and timely banking finance, interest burden, non-availability of marketing facilities, constraints of technological upgradation and quality."
A delegate at the conference HN Patel who heads Bhavnagar-based Carrag SeaVeg Pvt Ltd, that is engaged in cultivating sea-weeds on the Gujarat coast told the Indian Express, "We are here to look for funding of our unit. There is very little support from the state government and the banks. Our project report has been lying pending with a nationalised bank only because they do not understand what seaweed cultivation is."
According to the state government figures, Gujarat has close to two lakh registered MSME units. Surat is the biggest hub of MSMEs in the state with about 75,000 units, followed by Ahmedabad (47,000), Rajkot (14,000) and Vadodara (8,000).
Also read: Live updates on missing Malaysia Airlines plane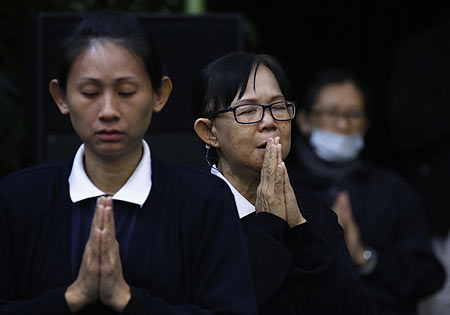 Volunteers from Taiwan pray for the passengers aboard Malaysia Airlines MH370 while family members of the passengers play a slideshow about the passengers in Beijing. (Reuters)