Promoters of the cash-strapped Pyramid Saimira Theatre Ltd (PSTL) have decided to call it a day. The company management on Tuesday decided to bring the curtains down over all its operations, by putting its remaining businesses and subsidiaries on the block. Last year, PSTL had sold off its US and UK operations, as well as a 40% stake in its production unit.
The sale proceeds will be used to retire some of the high-cost debt piled up by the company over the years. PSTL currently has an outstanding debt of Rs 580 crore.
The firm has been selling off units to stay afloat for some time. Now, the promoters have decided to exit film exhibition and distribution businesses, apart from selling investments in subsidiaries such as Dimples Cine Advertising, Pyramid Saimira Production Services and Pyramid Content Distribution among others, said PS Saminathan, MD and promoter of PSTL.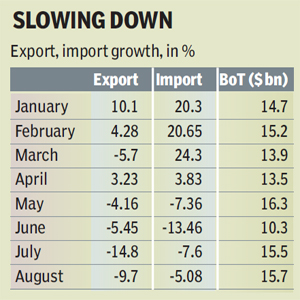 We owe Rs 570-580 crore to our creditors and have been involved in raising funds via the sale of our various businesses and subsidiaries. We have independent valuers for each of these businesses and the subsidiaries have intangible assets as well. We have decided to freeze our investments in the subsidiaries and other group companies.
We are awaiting SAT's verdict on our appeal against the Sebi order banning us from stock markets for seven years. Based on that, we will take a final decision, he said.
We have received enquiries from some interested parties for our exhibition and distribution businesses. We also plan to sell our investments in subsidiaries and other companies, he said.
He said: We have around 300 to 400 theatres on lease under our exhibition business in Tamil Nadu and Andhra Pradesh. We have agreements with all these theatre owners. We have obligations to sell our interest either to the existing theatre owners or to third parties. We will look at both options to raise funds. If we have to bring in a third party, we need to put the entire exhibition business as one unit, he pointed out. With the sale of its existing businesses, Pyramid hopes to raise sufficient funds to meet all its liabilities.
Last October, the cash-strapped PSTL had divested 40% stake in its production arm Pyramid Saimira Productions International Ltd (PSPIL) to RDB group, a diversified Kolkata-based group with interests in realty, tobacco, retail outlets, financial services and power transmission for a consideration of Rs 40 crore.
Interestingly, a few days ago, banks sold off 3.6% stake pledged by a PSTL promoter in the open market. The banks also sold 1.5% stake of Saminathan's pledged shares. Saminathan had pledged almost his entire stake of a little over 15% with financial institutions long ago, but has not been able to retrieve them for want of funds.