In a bid to make the Logan more attractive to consumers, Mahindra & Mahindra is planning to bring out two versions of the sedan with different price points. As part of the companys strategy to offer more at reasonable prices, M&M plans to launch a smaller version of the Logan which will be shorter than four metres. It would, however, not be a hatchback. Since cars shorter than four metres attract lower excise duty, they can be priced much more competitively.
In an interview with FE, Pawan Goenka, president (automotive and farm equipment sector) M&M, said the company will look at ways to cut the cars price a major reason why the Logan has not been a volume generator. When we do an under-four metre version, we will be able to pass on the excise benefits to customers, he said. While excise duty on cars shorter than 4 metres is 10%, for longer cars, it is 20% plus an additional Rs 15,000.
Basically, we end up with two versionsone a full-sedan version and the other what I will call a smaller sedan, but not necessarily a hatchback, Goenka said, adding, The name Logan will continue for a while. But once it becomes a complete Mahindra product, it will not be called Logan. It will have another name. M&M is currently refurbishing the Logan after its French partner Renault exited the joint venture. According to a new arrangement, M&M will take over full operations of the car business while Renault will continue to supply key components. The new Logan is expected to be launched in 13-14 months.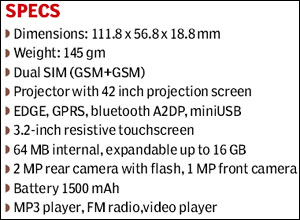 In 2008, Tata Motors had launched the Indigo Compact Sedan to take advantage of excise rules which helped the company price the car cheaper.
Launched in 2007, Logan has not been able to clock high volumes, leading to differences over design and marketing issues between the JV partners.
These differences saw Renault exit the JV in April this year. Total Logan sales stood at 752 units in July. An auto analyst with a global consulting firm said on the condition of anonymity that though there have been examples of unsuccessful cars staging comebacks, like in the case of the Tata Indica, it would be a tall ask for M&M to resurrect brand Logan, especially after its low sales record. A price cut would help, but to what degree, especially when customers can choose to buy other smaller cars at the same price points, will be interesting to see, he said. However, he added that M&M's deep pockets and its ability to penetrate rural markets will be helpful for the car.
Ruling out any immediate possibility of launching other new models, Goenka said the company will concentrate only on the Logan for now. In the passenger car segment, our interest is limited to the Logan, he said. Over 70% of the cars in India are sold in the small-car segment which is dominated by Maruti Suzuki, Hyundai Motors and Tata Motors. The last six months have also seen small-car launches from the likes of General Motors, Ford and Nissan.