The coming months could see a spate of mergers & acquisitions in the Indian business process outsourcing (BPO) space, with several private equity funds looking at exercising the exit option.
Investment banking officials said PE firms generally invest for 5-7 years and then cash out. In some of their current investments, the normal investment cycle is either over or coming to an end. Last year, several funds had to postpone their exit because of the global meltdown.
Sources said several PE funds have opened channels with top IT firms, exploring the exit options.
Companies that could be interested in buying the stakes could be top-tier IT services firms, like Infosys Technologies or Wipro, who want to strengthen their BPO portfolio. Other PE funds that want to enter or increase their exposure in the Indian BPO space could also be potential buyers.
Talking to FE recently, Girish Paranjpe, joint CEO & ED, Wipro, had said, We are in anticipation of the right kinds of companies to acquire and we will be pretty open to captive centres or in buying out PE stakes in BPOs.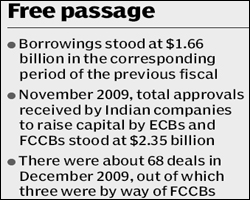 PE funding in BPO entities like WNS, Genpact, EXLService and FirstSource came mostly around the same time, roughly about 5-7 years back. The funds that have a high exposure in the Indian BPO sector include Warburg Pincus, ICICI Ventures, General Atlantic, Oak Hill Capital Partners and Blackstone.
PE funds have a natural cycle of approximately five years, which is coming to an end now for some of the investments. At the end of the investment cycle, they exit (ideally at a premium). In some cases, the investment cycles are already over, but a depressed economy had deterred them from selling away for so long, said Viral Thakker, Partner at KPMG.
Pankaj Karna, partner-M&A, at Grant Thornton said the time is right for the funds to exit. But it doesnt mean they are abandoning the India BPO story. Potential investors could be another set of PE funds, which will pick up the stakes, he said.
Last month, there were reports of Warburg Pincus selling its 50% stake in WNS Global Services, the countrys second largest pure-play BPO after Genpact.
However, it was later called off as the news pushed up the companys stock, which led to disagreement over valuations. Genpact and Blackstone were said to be in the race for the stake. Analysts feel the WNS stake could be on the block once again in the next few months. Similar is the case with ICICI Ventures, which has around 27% stake in mid-tier BPO firm Firstsource. ICICI was said to be in talks with investors for selling the stake last year but later shelved the plan.
PE stake sales could also spark off a consolidation drive in the sector, as many small and medium players are finding it hard to compete in the tough market environment and maintain the high 30% growth rate as before. PE funds could look at merging one or two BPO firms to form bigger entities that are better prepared for competition, said Nikhil Rajpal, principal at strategy consultancy firm Everest group.
Apart from PE funds, other BPO entities like Genpact could be interested in picking up the stakes as they plan to scale up their business. Even companies like Infosys and Wipro may want to shore up their BPO operations, said a source who didnt wish to be named.