With the Cabinet Committee on Economic Affairs (CCEA) directing the petroleum ministry to ensure that oil companies compulsorily sell petrol doped with 5% ethanol, oil marketing companies (OMCs) have swung into action for the procurement of ethanol and its blending.
At the maiden interaction with representatives of the All India Ethanol Manufacturers Association and private sugar mills, officials of Indian Oil Corporation (IOC), Bharat Petroleum Corporation (BPCL) and Hindustan Petroleum Corporation (HPCL) projected an annual ethanol requirement of 68 crore litre at the national level for 2009-10 for 5% blending. Indias installed ethanol production capacity is 145 crore litre and manufacturers and suppliers have assured that the annual supply of 68 crore litre for 2009-10 for 5% blending will be possible without major hurdles.
An OMC official on the condition of anonymity said, The ethanol procurement will be done through bidding process at Rs 26 per litre and tenders for the same will be invited region wise for an annual supply. However, ethanol manufacturers and suppliers pressed the need to increase the price to Rs 28 per litre. OMCs have asked the association to take the responsibility of ethanol distribution across the country for its smooth and uninterrupted supply. However, official informed there was a whopping 84% shortfall in procurement of ethanol by OMCs this fiscal. Till September, OMCs have procured only 4.75 crore litre of ethanol compared to a prorated tender quantity of 30.25 crore litre. While no procurement has been made so far in West Bengal, Orissa, Chhattisgarh, Tamil Nadu and Madhya Pradesh, states such as Maharashtra have recorded a shortfall of 98%. Procurement was also been extremely low in Uttarakahad, Kerala and Gujarat.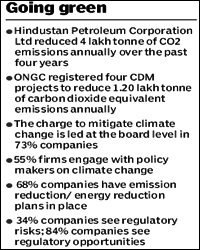 Vijaysinh Mohite-Patil, president of association reiterated that the OMCs need to consider the rise in price to Rs 28 per litre from Rs 26 per litre. Of the annual installed production capacity of 145 crore litre, Maharashtra tops the list with production capacity of 89 crore litre followed by Uttar Pradesh 18 crore litre, Gujarat 15 crore litre, Andhra Pradesh 8 crore litre, Karnataka 4 crore litre and Tamil Nadu 2.5 crore litre. Despite rise in molasses price at Rs 4,000-5,000 per tonne, ethanol manufacturers are keen to supply to OMCs.
The ethanol manufacturers had supplied over 37.50 crore litre of ethanol in 2003 but its supply was interrupted following drought in 2005-06 and also because of the lack of understanding between the OMCs and manufacturers over the price of Rs 21.50 per litre. Mohite-Patil said the association members would meet later this week to consider OMCs proposal of Rs 26 per litre and would once again hold talks with the latter next week.
Former Maharashtra deputy chief minister Mohite-Patil has called upon the Centre to reduce the inter-state import export duty of Rs 1.50 per litre for the benefit of suppliers and OMCs as there will be uniform price applied across the states.