The goods & services tax (GST) regime, which is aimed at simplifying Indias myriad indirect tax system, may not be as simple after all. While state governments have already decided on a multiple rate structure, the Centre is also considering dual rates under the new regime.
The rationale behind the proposal is to ensure equitable taxation of goods via dual rates rather than a uniform rate on all products. Excise duty is levied on all manufactured goodsfrom food items and machinery to medicines. Ideally, you shouldnt levy excise duty at the same rate on all these goods, a finance ministry official told FE.
Officials, however, said the Union finance ministry is currently studying this option and that a final decision would only be taken after October 8 when the empowered committee of state finance ministers meet Union finance minister Pranab Mukherjee to discuss their road map for GST.
The proposal, if accepted, would be a significant shift in the Centres stand on GST, which has been keen on a single rate for all goods, both at Central and state levels. Gearing up for GST rollout from next fiscal, Mukherjee had in this years Budget converged central excise rates to a mean of 8% by reviewing items taxed at 4%.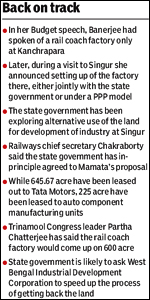 Earlier this month, state governments not only agreed to multiple rates under GST, but also finalised the rate structure. While those rates are yet to be announced, officials said the standard state GST rate would be 8-9%, with a lower rate of between 3% and 5%. There would be a separate 1% rate on precious metals, and a list of exempted commodities is also in the making.
West Bengal finance minister Asim Dasgupta, who heads the empowered committee of state finance ministers, has indicated that the Centre too could have multiple rates and, therefore, would likely have a good deal of conformity with the state-level GST.
Tax experts feel multiple rates under GST would defeat its very purpose. Dual rates are not the most efficient way of helping low-income families. In the last few decades, most countries that have moved to GST have opted for a single rate. Further, dual rates will make the base narrow, complicate compliance and significantly undermine the benefits of GST, pointed out Ernst & Young partner Satya Poddar.