Natural Rubber (NR) price is likely to fall globally in the short term, predicts ANRPC ( Association of Natural Rubber Producing Countries), in its latest market analysis report. One of the main reasons would be the fall in the NR appetite of China and Malaysia, the report said.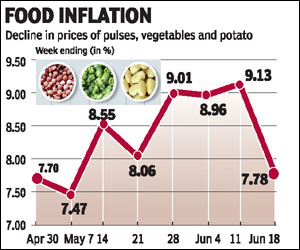 Import of NR by China, a crucial NR consumer in the recent times, has taken a low pace during the second quarter (April-June) of this year.
Jom Jacob, senior economist, ANRPC estimates that Chinas NR consumption in April-June could fall by 1.3%. In Malaysia NR consumption as fallen by 16% in January-April and is expected to fall by 14% in April-June. This is because the glove-manufacturing industry in Malaysia has been shifting from rubber-glove to nitrile-glove, Jom Jacob told FE.
In China, the import volume fell from 2,80,000 tonne in March to 2,44,000 tonne in April and further down to 2,10,000 tonne in May. The fall in consumption in these two countries are significant because China, Malaysia and India are the highest NR consumers, especially among ANRPC members. According to the ANRPC bulletin (June 2011), the most important factor likely to push down global NR price is the growing indication of another global economic slowdown.
This can reduce speculative investment in commodity market. As a consequence, Thai baht, Indonesian rupiah and Malaysian ringgit may go weaker against dollar, says Jom Jacob. However, the ANRPC analysis is not bleak over the NR market. It points out that Japans return to normalcy after tsunami could give recovery to rubber prices.
At the same time, supply will be slow till the end of the year, says ANRPC report. This years post-wintering period didnot see a normal expected rise in supply of NR. Tapping days were lost to rain. There was some damage to trees,due to over-exploitation during earlier months, when price remained very high. The age-structure of trees were also unfavourable, says the report. In short, the experts predict that supply is likely to remain low and that demand prospects are uncertain going by the current global economic trends.