Maruti Suzuki has received bookings of around 1,000 vehicles a day since the launch of the Celerio on February 6, 2014.
In a first in the domestic automobile industry,
Maruti Suzuki
has received more bookings for the automatic transmission (AT) model of its latest Celerio compared to the manual transmission variant.
The company has received bookings of around 1,000 vehicles a day since the launch of the Celerio on February 6, 2014 and 51 per cent of those are in the AT category.
This is the first time we have launched AT in this segment. Who would have thought that we would straightaway get 51 per cent bookings for AT models. Now, there will be a waiting period as the automatic transmission parts are being imported. We will import it for the first year and localise it after a year, said Maruti Suzuki Chairman RC Bhargava in an interview.
The bookings for the AT variant have exceeded the expectations of the company, which was estimating 25-30 per cent of sales of Celerio to come from the AT variant.
Buying a new car check prices
Buying a used car check prices
Celerio has an Automatic Manual Transmission that Maruti Suzuki claims has been introduced for the first time in a passenger car in India. AMT allows the driver to use automatic or manual shift patterns at the gear lever but without physical input for the clutch.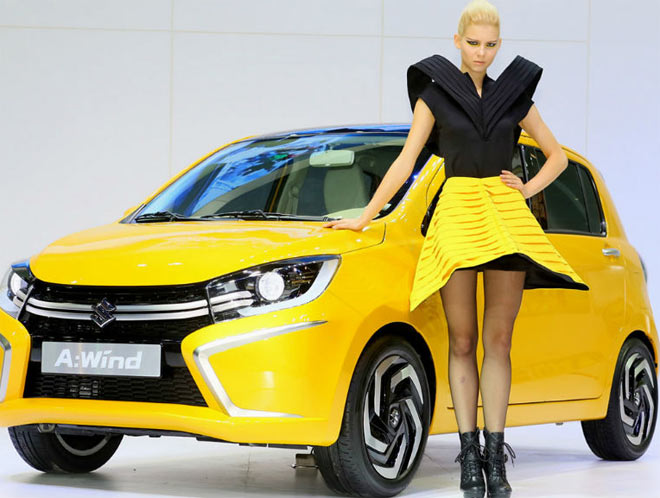 The strong demand for the AT variants for Celerio have been triggered by the price rationalisation that Maruti Suzuki effected for Celerio AT models. The company has also kept a competitive price differential of only Rs 39,000 between the MT and AT variants of the model. Currently, AT version of a car in the market is priced higher by up to Rs 1-1.2 lakh than its manual transmission version.
The company also priced Celerio AT nearly Rs 2 lakh cheaper than comparable variants of Honda Brio and Hyundai Grand i10, which are tagged at about Rs 6 lakh.
Sales of AT variants in India contribute about just 1 per cent (25,000-26,000 units per annum) to overall passenger vehicle sales.
In developed markets such as the US and Japan, more than 90 per cent of the cars are sold are equipped with automatic transmissions.
* Buying a new car Prices for all models at your service!
Besides Maruti Suzuki, manufacturers like Tata Motors, Volkswagen and Hyundai Motor India are looking at introducing products with advanced automatic transmission systems and improve the ease of driving in the volume intensive and highly competitive mid-range segment.
Maruti Suzuki Celerio review: Almost a celestial drive