Reliance Industries Ltd (RIL) on Thursday reported an expected 6.4% decline in net profit to Rs 3,852 crore for the second quarter ended September 30, against Rs 4,116 crore in Q2 FY09the fourth straight fall in quarterly profits. Profits fell on substantially lower refining margins and higher-than-expected depreciation and tax rates, despite the company posting its highest-ever Ebitda and profit before tax.
Gross refining margins for Q2 stood at just $6 a barrel, against $13.3 a barrel in Q2 FY09. On Thursday, RIL shares fell by Rs 31.80, or 1.56%, on the BSE to close at Rs 2,003.85. The results are in line with expectations, said KR Choksey Securities MD Deven Choksey.
However, Deepak Pareek of Angel Broking said, We were expecting refining margins to fall, but not by so much. It has been below our expectations of $6.5-7.3 a barrel. Maybe RPL (Reliance Petroleum, a subsidiary that was amalgamated with RIL on September 11) was in the ramp-up mode and we will have more clarity in the months ahead.
Although Ebidta is in line with what we had anticipated, depreciation and tax rates have been higher for the quarter, which has dented the bottomline. We were expecting a depreciation of Rs 2,013 crore, while it is Rs 2,432 crore for the quarter. Also, tax rates are higher at 22.1% compared with our expectations of 21%, Pareek added.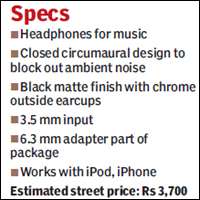 Second-quarter turnover went up 6% to Rs 48,843 crore, against Rs 46,014 crore in Q2 FY09, while turnover for the first half ended September 30 declined 8.7% to Rs 81,284 crore ($16.9 billion) from Rs 88,998 crore in the corresponding period last year. Net profit for H1 FY10 also declined 8.5% to Rs 7,518 crore from Rs 8,220 crore in H1 FY09, mainly on the 26% decrease on export revenue to Rs 43,035 crore.
RIL CMD Mukesh Ambani said, The timely completion of the new SEZ refinery and the deep-water oil & gas K-G D6 block and their safe and stable ramp up are noteworthy accomplishments for the company. These projects have contributed meaningfully in RIL achieving a record level of profits despite the challenging business and economic environment. These projects will make a significant contribution in shaping the earnings of RIL and also play a vital role in changing the energy landscape in India.
The companys outstanding debt on September 30 was Rs 71,349 crore ($14.8 billion), compared with Rs 73,904 crore on March 31.
Some of the companys forward-looking statements were quite encouraging, Choksey said. As the gas allocation for this month has already been completed, we expect the company to ramp up its production by 45-50 mmscmd for the next six months, which will be good for the company.
KPMG Advisory Services executive director Arvind Mahajan said the company is expected to do better once production is ramped up. Refining margins are also expected to improve in the near future, he said.