The problem-ridden Dabhol power project (now Ratnagiri project) has received another lease of life. The Maharashtra Electricity Regulatory Commission (MERC) has allowed MahaVitaran, the sole procurer of 930 mw from the project, to recover Rs 785.90 crore for FY10 in the remaining months of the fiscalDecember 2009 to March 2010at 35.28 paise per unit to be billed to consumers by way of an additional charge.
The additional charge was necessitated following the order delivered by the Appellate Tribunal on Electricity (ATE) in August allowing Ratnagiri Gas & Power Pvt Ltd (RGPPL) to provisionally and on an adhoc basis bill and recover from MahaVitaran capacity charge at Rs 2.24 per unit with effect from April.
Based on MERCs order, the additional payment by MahaVitaran to RGPPL after recovery at the higher rate from its consumer would enable the latter to service its debt to the project lenders including ICICI Bank, IDBI Bank, SBI and Canara Bank.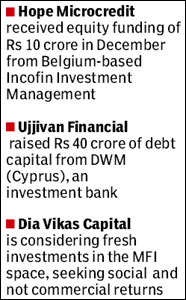 As reported by FF, these lenders, which held a meeting last week with MERC for an early order on MahaVitarans petition in this regard, had warned that in case of any further default in debt servicing by RGPPL, the project will become an NPA.
MahaVitaran, in its petition to the MERC, said that the Appellate Tribunal for Electricity (ATE) in its interim order had allowed recovery of capacity charge of Rs 2.24 against RGPPLs demand of Rs 2.65. However, MahaVitaran was paying capacity charge of only Rs 1.01 and because of that RGPPL was not in a position to service debt. MahaVitaran had submitted that RGPPL was relying on ATE order and had raised a supplementary invoice for capacity charges for the period of April 1 to August 31, 2009 amounting to Rs 341.29 crore. Besides, MahaVitaran had estimated the payment of capacity charge at a rate of Rs 2.24 per unit would result in an additional payment of Rs 80 crore per month to RGPPL from September onwards.
MERC said it has already approved 750 million unit for power purchase quantum from RGPPL by MahaVitaran for 2009-10. Hence, the impact of the ATE order has been computed based on the approved power quantum.