Lionel Messi's conduct has come into question following a report that Barca superstar insults and bullies his teammates. (Reuters)
Regarded as the worlds best footballer, Lionel Messi apparently wears a totally different persona while dealing with his teammates in Barcelona, if a report appearing in the Spanish site El Confidencial is accurate.
His conduct has come into question after quotes published by the site suggested that the Argentine icon insults and bullies his team-mates.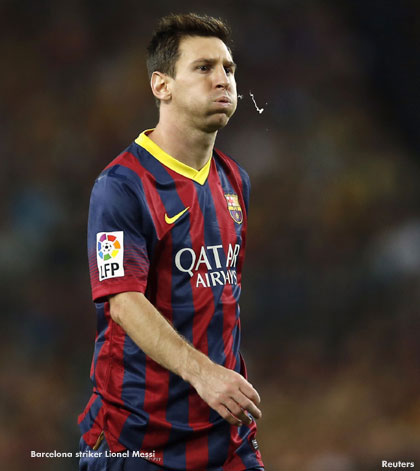 The story - headlined "The true face of Messi" - was allegedly filtered out via Spain's U19 stars Alejandro Grimaldo and Gerard Deulofeu, and claims that the unrest in the Barcelona dressing room has been kept firmly under wraps previously due to a Mafia-style 'omerta' a law of silence, reports Eurosports.
Messi's "favourite victim at the moment" is said to be Spanish 22-year-old Cristian Tello, to whom Messi has apparently delivered such gems as "What are you doing You're new here, and you're nobody!" and "Pass me the ball, you're here to play for me," said Eurosports quoting the Spanish website.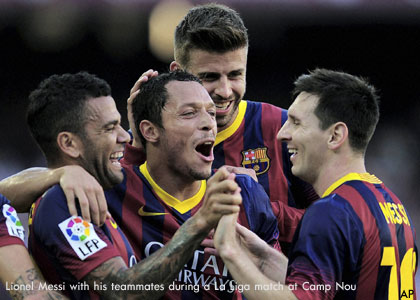 Tello was allegedly left in tears after these exchanges, a situation which the report claims was made even worse by the fact that the other players in the changing room blanked him even when he broke into the first team.
Messi is also reported to have bullied Chilean striker Alexis Sanchez, who signed from Udinese for 37 million euros in 2011, saying, "Considering how bad you are, I've no idea how you cost so much," and, "Stop shooting so much and give me the ball."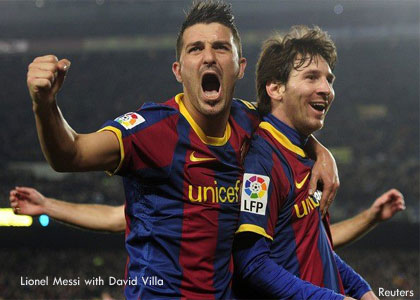 It's not the first time that it has been said Messi is not a good teammate. He reportedly had troubles with David Villa last year. Swedish striker Zlatan Ibrahimovic also had some problems with Messi when the former was playing for Barcelona.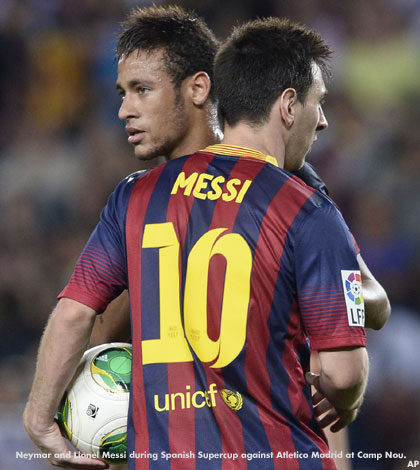 But Barcelona's new star signing Neymar has said that he enjoys a great relationship with his fellow striker and insists that he expects the good relations with Messi to continue in their time together at the club.