Chandrashekar Kakal has conveyed his intention to quit, effective April 18, Infosys said. Reuters
fe Bureau
Bangalore, March 20
The exits of senior management executives at Infosys, Indias second largest IT services exporter, continued on Thursday with Chandrashekar Kakal, senior vice-president and member of the companys executive council, announcing his resignation taking the total tally to nine in the last nine months. Also read: 9 major exits in last 9 months in Infosys
The surprising aspect of Kakals resignation is that he has been veteran at Infosys and well regarded within the company. He was in the running for a board position and there are some talk in Infosys corridors that he was probably denied that. Kakal could not be reached for his comments immediately.
In a notice to the Bombay Stock Exchange on Thursday, Infosys said, On March 19, 2014, Chandrashekar Kakal, senior vice-president and member, executive council, conveyed his intention to resign from the company effective April 18, 2014.
Kakal had joined the Infosys in 1999. Rumours of his exit had been doing the rounds ever since the company elevated B G Srinivas and UB Pravin Rao as presidents of the company despite him holding larger responsibilities within the company.
He held operational responsibility of the Indian business unit in addition to overseeing Infosys application development, maintenance, testing, and infrastructure management services, which accounts for around 61% of Infosys revenue.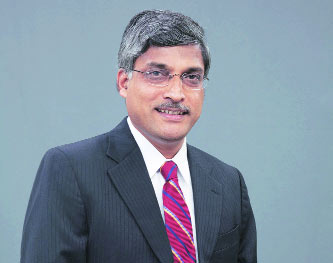 This resignation comes after a gap of over three month for Infosys when the last exit was of V Balakrishnan, a board member and former chief financial officer in December 2013.
The market and investors were also worried about the spate of senior management exits at Infosys, though chairman NR Narayana Murthy in a recent investor call was categorical that there was no turmoil in the management and these resignations were necessary.
These things happened and when you want the leadership to come back and set these things right you have to take tough decisions. Barring some rare exceptions, nobody who was adding value to the company had to leave, he said during the call, adding, The rest of the people who had to leave unfortunately were people who were deriving very high salary and unfortunately we were not getting value from them.
However, Murthys comments on the exits were generally looked at being targetted on the sales and marketing team of Infosys based largely in the US.
Also read: Malaysia Airlines Flight MH370 - Artworks convey hope
Infosys under Murthy is undergoing a three-year revival growth strategy, which is focused on lowering its cost structure, improving the sales effectiveness and better the delivery mechanism. The Infosys chairman has already said that they would be witnessing early results of these efforts from the first or second quarter of FY16.
People aware of the developments within Infosys are of the view that Murthy would like to revitalise the firm with a clean slate with most of the management exits are giving fresh talent the opportunities. This will also help the new incoming CEO for Infosys from March 2015 to start with a better grip on the management than in the past.
Also check:
* Live: BSE Sensex
* Check car prices: All Models