The Indian IT services and outsourcing industry is expected to remain insulated from the ongoing debt crisis in Dubai World, with firms having minimal exposure to the region. Industry insiders fear a long-term impact coming from banks and financial institutions that had lent to the Dubai World. These institutions could account for about 30% of the revenues of Indian IT companies.
Companies like Wipro Infotech, Infosys Technologies, TCS and Mahindra Satyam do not have many clients based out of the Middle East. The business they have there is marginal in terms of size of the contracts.
Viral Thakker, partner, sourcing advisory services practice, KPMG, said, This geography was already facing risks since the last one year. Firms cannot just start focusing on other geographies immediately if there are any risks involved in a particular geography. However, there is no major exposure, with only single-digit revenues coming from Dubai. Therefore, we dont expect any material impact on the IT industry due to the Dubai crisis. A report by research firm CLSA too viewed the crisis in a similar perspective for the IT sector.
Wipro Infotech, a unit of Wipro Technologies that focuses on the India and Middle East market, said it does not expect any material impact of the Dubai crisis. Anand Shankaran, chief executive, Wipro Infotech, said, We had seen an impact in Dubai about nine months to a year ago. We then took appropriate steps to mitigate the impact of the risks felt. So, the firm started focusing on countries like Saudi Arabia, Abu Dhabi and expanded to Africa. The revenues coming from Saudi Arabia have increased three fold since last year. Going ahead, we do not expect any material impact on our business coming from this geography.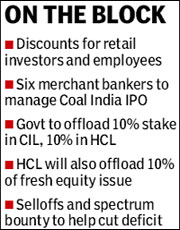 Wipro handles a number of clients in the Middle East. The company is in a five-year contract with Saudi Arabian Airlines for infrastructure management sized at about $100 million, a data centre hosting project for Abdullah University, Saudi Arabia, entire BSS/OSS implementation project for a greenfield telecom company in Saudi Arabia, infrastructure services project for road & transport authority of Dubai in UAE.