Hindustan Petroleum Corporation (HPCL) reported a 95% reduction in its net losses in the second quarter, though its sales declined 20.87%.
The oil marketer reduced its losses to Rs 137 crore in the quarter ended September 30 from a loss of Rs 3,218.9 crore in the same quarter last year. Its turnover fell to Rs 25,868 crore during the quarter from Rs 32,691 crore.
What helped the company cut its losses was the steep decline in international prices of crude oil and products. Oil prices, which were hovering around $120 a barrel during the September quarter of 2008, fell to $70 per barrel this year, and are currently below $80 a barrel.
Under-recoveries for the quarter were at Rs 1,500 crore. The oil retailer received Rs 1,000 crore as upstream subsidy. Total under-recoveries in the April-September period stood at Rs 2,500 crore.
HPCL reported a profit after tax of Rs 512 crore for the first half against a loss of Rs 4,107 crore in the same period last year.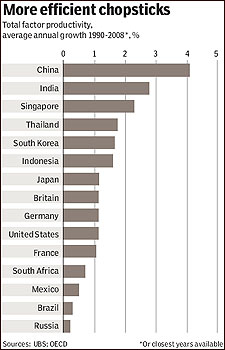 The sales of petroleum products (including exports) increased by 4% year-on-year during the second quarter to 6.26 million tonne. The growth in domestic sales during April-September was 6.4%, the highest growth among oil marketing PSUs.
A Mumbai-based analyst said, HPCL has largely benefitted from the decreased crude prices. The situation may change if the government further delays issuance of oil bonds for the first half or take a quick decision on the auto fuel prices, which may have to be increased by at least Re 1 per litre. The oil marketing PSUs are partly compensated for the losses on discounted retail sales by the government through special oil bonds and by upstream companies like ONGC and Gail India through discounts on crude oil.
Edelweiss, in its Q2 results review report, noted that with nil operational refining margins and lower inventory gains, performance of oil marketing companies is contingent on the quantum of allocation of oil bonds and amount of auto fuel under-recovery the downstream sector (IOC, BPCL, HPCL) is asked to bear. Because of the short-term check on crude prices, under-recoveries are held in control and are not expected to increase much. With no closure of refineries, refining overcapacity has reached an extent where even a reasonable upswing in petroproduct demand cannot protect margins and a sustainable improvement is not expected till the demand-supply mismatch for crude decisively swings the other way.
The interest cost for July-September was lower at Rs 249 crore compared with Rs 527 crore a year ago, mainly on lower borrowings and cheaper interest rates. HPCL reported a foreign exchange gain of Rs 92 crore during the quarter against a loss of Rs 245 crore in the same quarter last year.
The refineries at Mumbai and Vizag processed 8.12 million tonne crude during April-September against 7.55 million tonne in the first half of 2008. The combined gross refining margin recorded for April-September was at $3.79 /bbl.