The fascinating Honda Amaze defied the natural world with its performance and when Ford presented EcoSport SUV, people were flabbergasted by its flamboyant exterior and, of course, price. (CarDekho)
It can be announced now that 2013 was a mixed year for Indian auto-industry and the buyers at large; reason being, as on one hand, auto freaks around the nation witnessed some exemplary products being wheeled out by leading auto-makers, like the Honda Amaze and Ford EcoSport, yet on the other hand it was not the best of years, financially, for them - sales tanked.
As aforementioned, there were a few 'revolutionary' products which took the entire nation by storm, but then there were also some vehicles that turned out disasters, irrespective of the enormous input costs put in by the company. These were also decent vehicles, no gainsaying that, but their higher prices, owing to country's deteriorating economy, depreciation of rupee, rising input costs etc, contributed to their downfall.
* Buying a new car Check price
So, here we embark upon the journey to figure out the hits and misses of 2013.
Honda Amaze: 2013 is incomplete without Amaze! Yes, indeed, Amaze proved out to be such a revolutionary product from Honda that turned the Indian auto sector upside down. It not only blessed the mid-sized sedan segment but also went on to become the flavour of all popular segments among masses.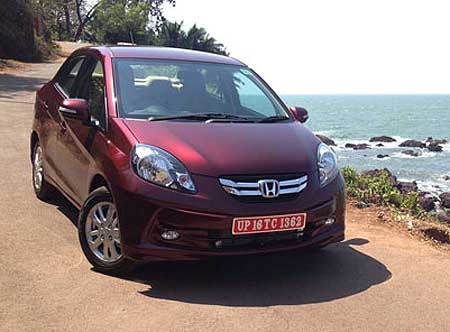 Honda, for the first time ever, tried its hand in diesel guise and despite being an amateur as far as diesel engines are concerned, it struck gold as Amaze recorded as many as 3 - 4 months of advance booking. The highly acclaimed 1.5-litre i-DTEC engine did wonders for it and it became the country's most fuel efficient vehicle. Styling and appearance were top-notch as Honda is renowned for its exquisite craftsmanship across the globe. Honda's strategy to price the Amaze just below its toughest competitor, Swift DZire, turned to be perfect as it ate up numerous Swift DZire customers, hence conquering the initial phase of this intense battle quite comfortably.
Ford EcoSport: Ever since, Ford made its intentions clear regarding its entry in the compact SUV segment and competing directly against Renault Duster, it left numerous people wondering about what 'Magical Paradise' car it is going to bring to take down Duster, the reigning and undisputed 'emperor' of this segment.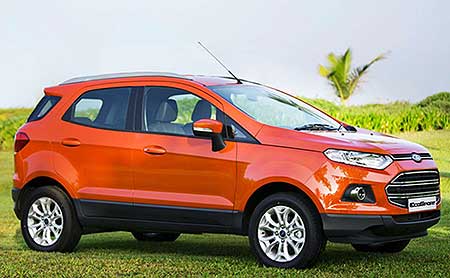 When Ford finally presented EcoSport SUV, people were wonder-struck by its flamboyant exterior appearance. Offered in both petrol and diesel fuel trims, it drove Ford to rake in some immensely hefty moolah and turned out to be a game-changer for the automaker and the segment itself. The 1.0-litre, internationally acclaimed, EcoBoost engine, was applauded by public as well as analysts for its superior power output and exceptional fuel economy. Furthermore, pricing as low as 5.80 lakh, as compared to its toughest contemporary, Renault Duster, made it a completely 'people's' car. Lower pricing was not at all reflected by the premium comfort and safety features, indulged in it and therefore it topped the sales chart for the American automaker, finally ending its drastic run in the Indian auto industry and returning back the impeccable legacy to it.
Hyundai Grand i10: Hyundai, touted as country's second largest auto manufacturer, struck the right chord when it launched the glorious Grand i10.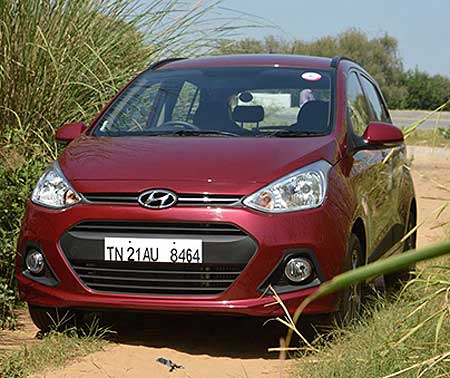 It proved to be a trump card for Hyundai India as it garnered immense praise, courtesy its extravagant interior cabin and dynamic external appearance. Moreover, the inclusion of convenience features such as rear A/C vents and engine Start/Stop button was like icing on the cake. What exactly distinguished it from the rest and went in its favor was its highly lucrative pricing which transformed it as a budget-friendly hatchback and lured numerous buyers. Its uniqueness lies in its simplicity and soberness, yet at the same instant, glimpses of sophistication and innovation were clearly visible through the twin fog lamps, rear defogger, alloy wheels and Bluetooth Connectivity. It comfortably got the upper hand against the likes of Maruti Swift, Chevrolet Beat and Honda Brio through these incredible features and equally performance-oriented petrol and diesel mills. It was offered with a total of 12 variants, hence by providing a customer vast choice to pick from. Hyundai, later on, also introduced two automatic variants for the sake of urban users, especially women.
This sums up our directory of hits of 2013, although there were many more vehicles which displayed their class and went on to rule people's heart but these three were the prominent highlights of the year.
Now, let's take a look at vehicles who could not fulfill the expectations of people and turned out to be not less than a debacle for the respective automaker.
Mahindra Verito Vibe: It was launched by Mahindra in order to mark its presence in the most sought after, 'Hatchback' segment, but this move from the country's local manufacturer misfired badly as one hardly paid attention to it.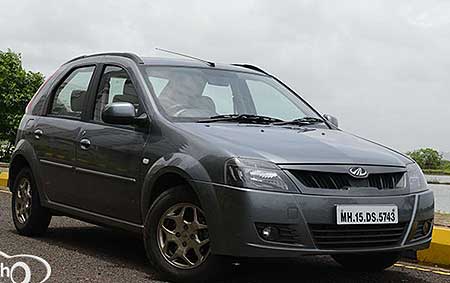 It proved out to be a disaster because of the unpleasant exterior appearance and ineffective interior cabin. It stood out as an inferior product in terms of sales while compared with its contemporaries and turned out to be an unresponsive vehicle. Its highly unexpected price, limited variants, availability in diesel fuel trim only etc. were a few other factors that went against it.
Tata Nano 2013: Nano was presented as the 'Cheapest Car on the Planet' when it was first introduced.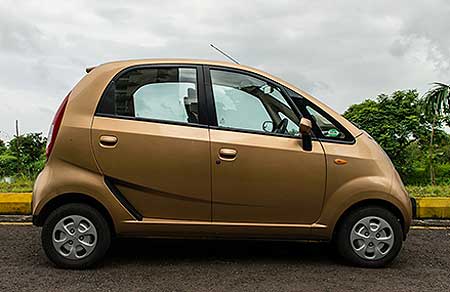 Its pricing was just around Rs 1-1.5 lakh and it astounded the middle class society completely and went on a record breaking sales spree throughout the nation. Then, Tata Motors, in an awe to carry forward the same momentum and indulge more enthusiasm among its customers, offered the Nano with CNG with some added features but it backfired. People started giving it a miss, owing to its immensely high price and not-so effective engine. It couldn't repeat the previous magical sales figures as people found it not so user-friendly and quite congested, as far as interiors are concerned. Heavy mechanical steering, fire cases, weird and loud sound etc.