Expressing anguish over siphoning of money in the 'tie up business', the Delhi High Court on Wednesday asked the Centre to frame guidelines for restructuring the board of loss-making National Agricultural Co-operative Marketing Federation of India (Nafed).
We direct the central government, nodal committee members and five members of the Board to frame guidelines for re-structuring of Nafed, said the Bench while hearing a Public Interest Litigation.
Despite making gross profit for last many years, Nafed, which takes up market intervention initiatives on behalf of the government for supporting farmers, is facing difficulty in sustaining its operations due to its huge losses incurred on tie up business.
Under the business tie up arrangement in 2004-06, Nafed had provided bank counter guarantee to 29 private companies to the tune of more than Rs 3,900 crore for undertaking exports in agricultural and non-agricultural items like iron ore, dry fruits etc.
But several companies defaulted on repayment which is currently estimated to be Rs 1,400 crore and the onus of interest payment now lies with Nafed. The interest liability to the tune of Rs 140 crore annually is wiping out profit made by the federation.
We express our anguish over the way public money has been siphoned of. Nafed grants the fund to people without any security...., the Bench observed.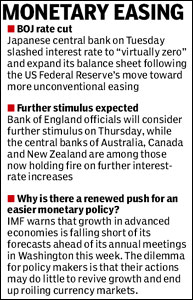 Meanwhile, the court was informed by the ministry of agriculture that at least five FIRs have been registered by CBI against the officials involved in the embezzlement of grants.
In a petition, it was alleged that Nafed officials sanctioned loans to the applicants who are either connected to them or have access to them.
During last few years, Nafed has embarked on series of measures including renegotiation of existing loans, closure of unviable branches, re-valuation of assets to bring back the farmers cooperative in sound financial health.