The Haryana Power Generation Corporation Limited (HPGCL) continues its trend of breaking records and giving excellent performance by achieving a record generation of 548.99 lakh unit of electricity in a single day on July 26, which is the highest ever daily generation since its formation.
With this the corporation has bettered its own record of power generation of 501.81 lakh unit achieved on July 24 by generating around 47 lakh more unit of electricity in a single day, an official spokesman said here on Thursday. He said with this achievement HPGCL has set a new benchmark by crossing the 500 lakh unit milestone twice during the month of July 2010. Expressing satisfaction over the performance, the spokesman added that the 600 mw Unit-1 of the prestigious Rajiv Gandhi Thermal Power Project (RGTPP), Khedar is under trial operation since July 20 and added that the unit has contributed a lions share in this achievement by generating 145.32 lakh unit at a Plant Load Factor of more than 100%. The trial operation is expected to be completed during the first week of August after which Unit-1 shall start producing power on a commercial basis.
Regarding the 600-mw Unit-2 of RGTPP, he informed it has already been synchronised on coal on July 17 and is likely to achieve full load during the month of August and its trial operation shall commence thereafter. He said the 210 mw and 250 mw power generating units of thermal station Panipat achieved plant load factor (PLF) of 99.67% and the 300 mw Unit-1 of Deenbandhu Chhotu Ram Thermal Power Station (DCRTPP ) achieved a PLF of 100.50% on this day.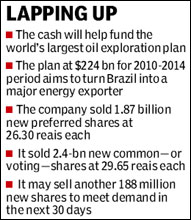 Emphasising on timely maintenance of thermal generating units, HPGCL has planned to carry out the preventive maintenance and overhauling of its generating units for which a time schedule has been finalised.
The contribution by the HPGCL generating units has helped minimising state's dependence on other power supplying agencies. It also helped in less over-drawls from the northern grid, for which the state would otherwise pay a higher cost.