Anoop Prakash, Managing Director of Harley-Davidson India, poses on a Breakout motorcycle at its launch in Mumbai. (Reuters)
American cult bike maker Harley-Davidson today expanded its portfolio in India by launching three new bikes including the hand-crafted CVO Limited, priced at Rs 49.23 lakh (ex-showroom New Delhi).
With the launch of the three new models - Breakout, which is priced at Rs 16.28 lakh and the Street Glide Special, priced at Rs 29.70 lakh, Harley Davidson India now has a product line-up of 13 models in the domestic market, Harley-Davidson Managing Director Anoop Prakash said here.
"Motorcycles launched today have always had an incredibly passionate following here. These latest offerings demonstrate Harley Davidson's commitment to delivering a world-class product that caters to our customers," he said.
Of the three new models, 'Breakout' would be assembled at the company's Bawal manufacturing facility in Haryana, while two of its other models namely the 'Street Glide Special' and the CVO, would be imported as completely built units, he said.
Presently, Harley-Davidson manufactures Street 750 at its Bawal plant, which is also exported to other markets, while nine other models are assembled and rest three models are imported, Prakash said.
Sounding bullish on the market, Prakash said that Harley-Davisdon has seen double digit growth in volumes, which is primarily driven by new aspiring customers and new product launches.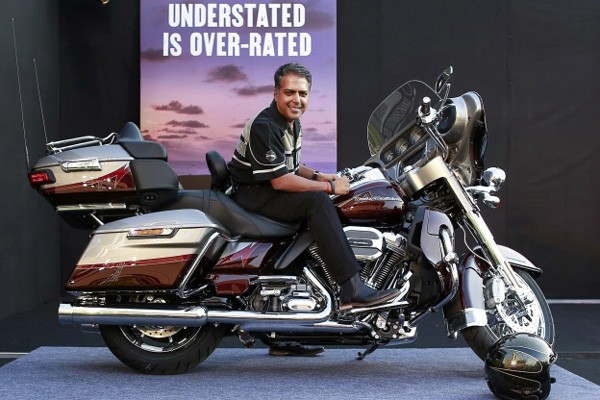 The CVO Limited motorcycle unveiled in Mumbai. (Reuters)
He said the company plans to set up two more dealerships, one each in Bangalore and Surat by this year end, which would take its total number of outlets to 17.
He said the company may look at making a foray into some tier-2 cities by next year.
Harley-Davidson would add hundreds of new genuine motor parts and accessories like jackets, boots, helmets, shirts etc to the shopping cart this year, he said.