Shares of GMR Infrastructure climbed today after saying its subsidiary, GMR Energy, filed documents for an initial public offering. Reuters
Shares of
GMR Infrastructure
climbed today after saying its subsidiary, GMR Energy, filed documents for an initial public offering.
The stock settled 1.39 per cent higher at Rs 21.95 on the BSE after rising as much as 5.77 per cent to Rs 22.90. On the National Stock Exchange, GMR Infrastructure rose 1.62 per cent to Rs 21.95.
While over 84 lakh shares of the company were traded on the NSE, 8.12 lakh shares changed hands on the BSE.
Also read: Malaysia Airlines Flight MH370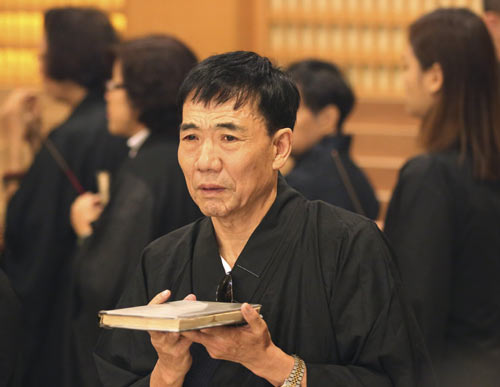 A Chinese relative of passengers on board the missing Malaysia Airlines flight MH370 carries a book as he attends prayers at a Buddhist temple in Petaling Jaya, Malaysia. Relatives from China are in the country to seek answers of what happened to their loved one on board flight MH370.(AP)
In a filing to the BSE, the company said, "The draft red herring prospectus has been filed on March 28, 2014, by GMR Energy Ltd, a subsidiary of the company, with the Securities and Exchange Board of India for its initial public offering."
Also read: Malaysia Airlines Flight MH370: 20 planes, ships resume hunt west of Perth after more debris spotted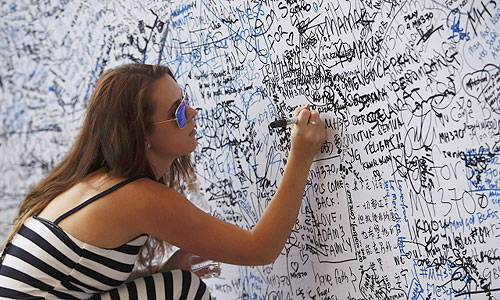 A woman writes on a wall dedicated to the passengers of the missing Malaysia Airlines flight MH370 during the the Malaysian F1 Grand Prix at Sepang outside Kuala Lumpur. (Reuters)