Early in 2009, supply and demand in agricultural markets went badly out of balance. The world experienced a catastrophic fall in food production as a result of the financial crisis (low commodity prices and lack of credit) and adverse weather. Meanwhile, China and other Asian exporters, in an effort to preserve economic growth, were unleashing domestic consumption long constrained by inflation fears. Demand for raw materials, especially food staples, exploded as Chinese consumers worked their way towards American-style over-consumption, prodded on by a flood of cheap credit from the government.
Normally food prices should already have shot higher months ago, leading to lower food consumption and bringing the global supply/demand situation into balance. This never happened because USDA, instead of adjusting production estimates down to reflect decreased production, adjusted them upwards to match increasing demand from China.
The vital fact is that production of agricultural goods is a fixed, once a year cycle (or twice a year in case of double crops). Wheat, corn, soybeans and other staples are harvested in fall/spring and then that is it for production. It doesn?t matter how high prices go or how desperate people get; no new supply can be brought online until the next harvest. The supply must last until the next harvest, which is why it is critical that food is correctly priced to avoid over-consumption, or shortages occur. By manufacturing the data needed to keep supply and demand in balance, USDA ensured that agricultural commodities are incorrectly priced, which led to over-consumption and has guaranteed a disaster in 2010, when supplies run out.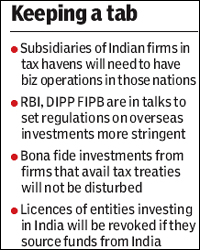 Feasting on pigs
Demand for meat and dairy products is growing in emerging markets such as India and this is exerting pressure on food prices. Although India is basically a vegetarian nation, the consumption of meat and dairy products has increased 40% over the last 10 years. Then there is China.
On the 15th night of the ninth month of its lunar calendar, 3,680 villagers, nearly all with the surname ?He?, sat beneath a leaking tarp in the square of Yaotian and dived into a 13-course meal. The event was a traditional banquet in honour of elders. Tureens of steaming soup floated past, followed by rapidly dwindling platters of noodles, rice, fish, shrimp, steamed vegetables, dim sum, duck, chicken, lily root, pigeon, black fungus, and pork cooked in more ways than one could count.
Even with the global recession, times are still relatively good in the southeastern province of Guangdong, where Yaotian sits tucked between postage-stamp garden plots and block after block of new factories that helped make the province one of the most prosperous in China. When times are good, the Chinese eat pigs. Lots of pigs.
Per capita pork consumption in the world?s most populous country went up 45% between 1993 and 2005, from 53 to 77 pounds a year.
An affable businessman in a pink-striped polo shirt, pork-industry consultant Shen Guangrong remembers his father raising one pig each year, which was slaughtered at the Chinese New Year. It would be their only meat for the year. The pigs Shen?s father raised were pretty low maintenance?hardy black-and-white varieties that would eat almost anything: food scraps, roots, garbage. Not so China?s modern pigs. After the deadly protests at Tiananmen Square in 1989, which topped off a year of political unrest exacerbated by high food prices, the government started offering tax incentives to large industrial farms to meet growing demand. Shen was assigned to work at one of China?s first pig CAFOs, or concentrated animal feeding operations, in nearby Shenzhen. Such farms, which have proliferated in recent years, depend on breeds that are fed high-tech mixtures of corn, soy meal, and supplements to keep them growing fast.
That?s good news for the average pork-loving Chinese?who still eats only about 40% as much meat as consumers in the US. But it?s worrisome for the world?s grain supplies.
It?s no coincidence that as countries like China and India prosper and their people move up the food ladder, demand for grain has increased. For as tasty as that sweet-and-sour pork may be, eating meat is an incredibly inefficient way to feed oneself. It takes up to 5 times more grain to get the equivalent amount of calories from eating pork as from simply eating grain itself?10 times if we?re talking about grain-fattened US beef. As more grain has been diverted to livestock and to the production of biofuels for cars, annual worldwide consumption of grain has risen from 815 million metric tonnes in 1960 to 2.16 billion in 2008.
Even China, the second largest corn-growing nation on the planet, can?t grow enough grain to feed all its pigs. Most of the shortfall is made up with imported soybeans from the US or Brazil, one of the few countries with the potential to expand its cropland. Increasing demand for food, feed and biofuels has been a major driver of deforestation in the tropics. Between 1980-2000, more than half of new cropland acreage in the tropics was carved out of intact rain forests; Brazil alone increased its soybean acreage in Amazonia 10% a year between 1990-2005.
Some of those Brazilian soybeans may end up in the troughs of Guangzhou Lizhi Farms, the largest CAFO in Guangdong Province. Tucked into a green valley just off a four-lane highway that?s still being built, some 60 white hog houses are scattered around large ponds, in a waste treatment system for 1,00,000 hogs. The city of Guangzhou is also building a brand-new meatpacking plant that will slaughter 5,000 heads a day. By the time China has 1.5 billion people, sometime in the next 20 years, some experts predict they?ll need another 200 million hogs just to keep up. And that?s just China. World meat consumption is expected to double by 2050. That means we?re going to need a whole lot more grain.
Or starving
There are more than a billion chronically undernourished people in the world, mostly in Africa and South Asia. The proportion of undernourished people in the developing world has risen to almost 1 in 5?the level of 1990. Other factors make the outlook worse. Climate change is creating unpredictable weather patterns, making farming more difficult, while pressure to protect the environment inhibits fertiliser use. As countries urbanise more, food shortages can more easily cause political instability.
The first MDG aim is to ?eradicate hunger? by 2025. But, this year, countries will only commit to halving hunger by 2015?even this target will not be met. This is dispiriting. The other dilution is more significant, because achieving the aim lies more fully within the countries? grasp. They will pledge merely to ?substantially increase? the proportion of aid for agriculture and food security. An earlier version would have committed them to raise it to the level of 1980. This really matters. Agriculture?s share of official development aid was less than 4% in 2006, down from about 17% almost 30 years ago.
Developing countries need investment in research on agricultural techniques, and better irrigation, storage and transport facilities. The $20-billion food security initiative by G-8 in July was the right move but will need sustained political will to be effective. Some global companies have realised that recent food shortages and steep price rises are a structural change rather than a blip. Their plans to develop sustainable farming in developing countries are good policy and make commercial sense, too. But governments too have a critical role, providing agricultural aid and promoting well-functioning global food markets. They must not lag behind.
The shortages?because of bad weather and a persistent lack of investment?have started to attract financial investors into soft commodities, further boosting prices. Production of many of these commodities is concentrated in a small group of developing countries, mostly in tropical areas prone to output troubles caused by a combination of bad weather, political unrest, credit shortages and the inability of small farmers to respond to rising prices. That concentration of output in a small group of countries also means supply disruptions are more likely to have a big impact on prices. Supply disruptions have been exacerbated by generally low inventories.
Cocoa prices are up 28.5% from January 2009. Sugar hit a 28.5-year high, up 165% in 2009. Cocoa is an extreme example of the current output problems among soft commodities, as it is heading into a fourth consecutive year of shortfalls?the longest run of shortages since 1965-69. In the sugar market, prices have been driven higher by strong demand from India, the world?s second-biggest producer, which has experienced a crop failure and has tapped the global sugar market at a time when heavy rains have curtailed output in Brazil. Czarnikow, the sugar broker, recently forecast the 2009-10 sugar deficit at 13.5 million tonnes, following a shortfall of 15.8 million tonnes in 2008-09. Benchmark tea prices reached an all-time high just before Christmas, after rising more than 80% since January 2009. Coffee prices went up 30% in 2009, with high quality arabica trading at levels seen only briefly in the past 11 years. The rally was due to low production in Brazil, Vietnam and Colombia, which account for 60% of global output. Bad weather has driven orange juice almost 90% higher in 2009.
Of extreme concern is soya, both because of its use as food but even more as livestock feed. Strong Chinese consumption, as the country?s diet moves from vegetables to meat, and the crop failure in Argentina, the world?s third largest exporter, have created extraordinary pressure on US supplies, sending inventories down to the lowest level in 40 years.
Looking at the 2009-10 season, analysts fear a drop in cereals production, in corn and, to a lesser extent, in wheat, as farmers cut their planted acreage in response to low prices last autumn, higher cost for inputs such as fertiliser and pesticides, and difficulties securing finance in some countries. Production in countries such as Ukraine and Brazil is down because farmers did not have access to credit. The International Grain Council has forecast that global grains supplies would fall in the 2009-10 season to 1,721 million tonnes, down 3.4% from 1,782 million tonnes in 2008-09. Meanwhile, global grains demand will rise to 1,736 million tonnes in 2009-10, up 0.8% from 2008-09 season.
The pitch has been further queered by big international speculators. Riding on anxieties of tight supply and expanding demand, foodgrain prices hit the sky in 2007, with wheat, rice and corn rocketing up by an eye-popping 90+ %. This had a direct impact on the poor in the Third World?several millions were pushed further into poverty and hunger. The incendiary situation led to food riots in two dozen countries and at least two governments?in Madagascar and Haiti?were toppled.
What?s on India?s plate?
India is home to the biggest number of hungry people in the world. As per FAO, India accounted for 252 million of the 873 million undernourished people all over the globe in the period 2004-06. That?s almost 30% of the world?s undernourished population, a share larger than sub-Saharan Africa and twice China?s. More worryingly, it?s a significant increase from the 210 million undernourished people India had at the beginning of the 1990s.
The most obvious solution is ruled out, of simply bringing more and more land under cultivation, at least for the present. There is, however, vast potential for increasing foodgrain production from existing cultivated lands. India produces about 3 tonnes of rice per hectare, China over 6 tonnes, and the US wrings out nearly 8 tonnes. If India could match even China?s productivity levels, it could double its output without bringing any more land under cultivation.
It is often mistakenly believed that lack of technology leads to low yields. Sure, technology makes a difference, but the most fundamental factor is water. In India, 56% of foodgrain is produced from 47 million hectares of irrigated land while the rest 44% comes from 95 million hectares of rain-dependent land. Irrigated land is about two-and-a-half times as productive as land dependent on rain. So, adequate irrigation itself can boost production immensely.
On average, between 1997-2007, annual gross investments in primary agriculture at 2009 prices have been estimated at approximately $142 billion. To achieve the average annual requirements towards 2050, developing countries need to raise annual total gross investments in primary agriculture and downstream services by about 47%, with public investment rising in proportion.
The solution to the crisis is thus clear. It requires a reversal of the neglect of agriculture over the last couple of decades. But unless governments exhibit the political will to do so, and do so now, the world will just keep becoming a hungrier place. What India needs is a second Green Revolution. And we need it in half the time taken by the first.
?Concluded
The author is a Wharton Business School MBA and CEO, Global Money Investor