Reports that the government will soon come out with clarifications on some of the more controversial clauses of the general anti avoidance rules (GAAR) have made foreign investors hopeful. They believe that the government may be ready to consider at least some of the suggestions.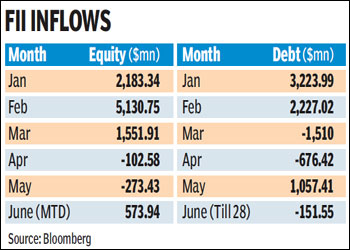 On Thursday, government released the draft guidelines for anti tax evasion rules, first proposed by former finance minister Pranab Mukherjee in March. The draft guidelines were largely in line with what the policymakers had first proposed and which led to a widespread concern among FIIs, especially those registered in tax havens like Mauritius.
A lot of suggestions were presented to the government but what has come out seems to have excluded every bit of it, said the managing partner of a law firm that is representing many FIIs. But the latest statements that the government will clarify on some clauses has given us a ray of hope, he added.
FIIs are of the view that the guidelines are quite broadly worded and could be interpreted by the taxman in many ways. They fear that the new tax rules could subject the foreign investment to double or even triple taxation. The opposition to the norms has forced the government to postpone its implementation. Where an FII chooses to take a treaty benefit, GAAR provisions may be invoked in the case of the FII, but would not in any case be invoked in the case of the non-resident investors of the FII, the draft guidelines said.
The Budget proposed the introduction of GAAR to counter aggressive tax avoidance schemes. It was primarily aimed at FIIs registered in Mauritius that did not pay any tax due to the double tax avoidance agreement (DTAA) signed between the two countries. It is believed that since the proposal has been announced, some Mauritius-based FIIs are evaluating the idea of moving to Singapore.