Politicians are allegedly boosting their social media presence in the poll season using fake online followers. (Thinkstock)
With politicians boosting their social media presence in the poll season using fake online followers, Facebook has started cracking down on fraudulent accounts showing suspicious high number of 'likes'.
Data from the Facebook team show that close to 52,000 pages exist for politicians and political parties in India. Of them 60 are verified pages.
"We're always focused on maintaining the integrity of our site, but we've placed an increased focus on abuse from fake accounts recently," a Facebook spokesperson said in an emailed response.
The social networking site, which has around 93 million monthly active users in India alone, has built up a combination of automated and manual systems to block accounts used for fraudulent purposes and 'Likes'.
Company officials say action is being taken against sellers of fake clicks and are helping to shut them down.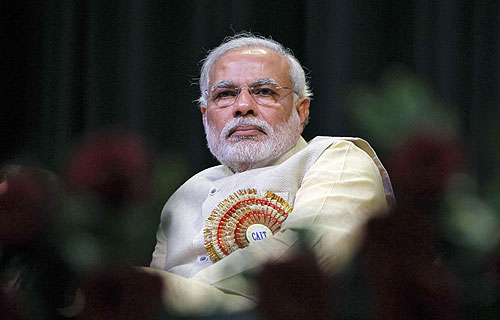 BJP's PM Narendra Modi has a massive 1.2 crore 'Likes' on his Facebook page.
With the growing power of social media, politicians across parties have taken to the digital medium to interact with the youth through Facebook and Twitter this election season.
It is suspected that many 'Likes' and 'followers' on these platforms are from fake account holders.
Among the pages for politicians on Facebook, BJP prime ministerial candidate Narendra Modi is a clear winner with a massive 1.2 crore 'Likes' followed by Arvind Kejriwal 48 lakh, Mamata Banerjee 670,000 and Akhikesh Yadav 475,000.
Officials say fake accounts are caught at various points, including during registration, friending, clicking the 'Like' button and messaging.
"We write rules to catch anomalies that signal fake accounts, and we use classifiers based on machine learning to help us identify suspicious behaviour," says the spokesperson.
To validate and improve the quality of the automated decisions, user prompts and other techniques to determine if an action or account is real or not are used.
A lot of fraudulent activity occurs in patterns because of automated attacks by spammers.
"Beyond the need to maintain authentic relationships on Facebook, these third-party vendors often attempt to use malware or other forms of deception to generate fraudulent Likes, which is harmful to all users and the Internet as a whole," the official says.
Ankhi Das, Director (Public Policy for India and South Asia) of Facebook, says focus is on making sure that people get the power to share and make the world more open and connected.
"This and the opportunity to engage actively and regularly with constituents have led campaign teams and leaders to use the medium, making Facebook a core part of the political infrastructure in the country," Das says.
According to a study by IRIS Knowledge Foundation and Internet and Mobile Association of India (IAMAI), there are 160 high impact constituencies in India which are likely to be influenced by social media during the general elections.
High impact constituencies are those where the numbers of Facebook users are more than the margin of victory of the winner in the last Lok Sabha election, or where Facebook users account for over 10 per cent of the voting population.
Also read: Malaysia Airlines MH370 search throws up fishing equipment, not plane debris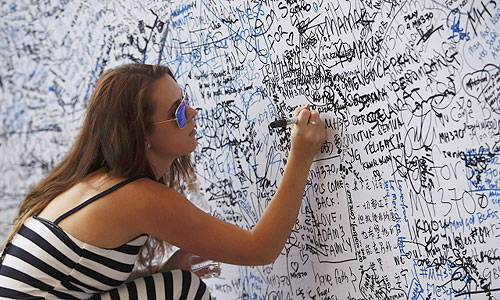 A woman writes on a wall dedicated to the passengers of the missing Malaysia Airlines flight MH370 during the the Malaysian F1 Grand Prix at Sepang outside Kuala Lumpur. (Reuters)