Dominos Pizza is planning to customise its products according to cultural tastes and preferences of different regions of India in a bid to ramp up sales and cater to various cross sections of people. The US-based fast food giants innovation team is firming up plans in this regard. At present, Dominos offers the same range of pizzas across the country. It is also contemplating introducing a new range of diet pizzas for health conscious Indians. Ajay Kaul, CEO, Jubilant Foodworks Ltd, the master franchisee of Dominos Pizza, said: Our innovation team has strived to launch new products, and since India happens to be our fastest growing market, we would plan to introduce various specialties in pizza for different parts, like north and south India.
Kaul said that Indian specialities have been a major draw in many Asian countries as well. Some of Dominos Indian varieties in pizza have done significantly well in overseas market. In 2007, we received an award for cheese burst pizza because it did phenomenally well in India. Therefore, we introduced it in some other countries as well. Recently, our Kebab range has done very well and we have introduced it in overseas market, said Kaul.
On being asked whether Dominos has any plans of introducing calorie-free pizzas for health conscious Indian consumers, Kaul said, We have always gone by our customers preferences and might think of introducing calorie-free pizzas in future. However, Dominos has always been known for the kind of pizzas it makes and people have liked it that way.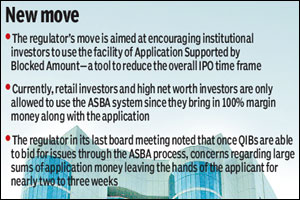 The pizza maker is significantly revving up its outlets to increase presence, which would have a resultant effect on sales. Dominos Pizza president and CEO J Patrick Doyle said, We will cross the 500-outlet-mark in three years. There is still a huge untapped market in the country which we want to exploit. Doyle said that Dominos operations in India would figure among the top five global markets for the company within the next three years. Dominos, which has 65% market share in the home delivery segment, has opened its outlets in 25 new cities in tier II and III cities. The company is hoping to end this fiscal with a total sales turnover of Rs 420 crore.
According to Doyle, India currently contributes to around 1.5%-2% of Dominos annual global sales of $6 billion and it is expected to grow further.