The countrys largest real estate firm, DLF Ltd, is taking up a major restructuring exercise that could see the company splitting into five verticals. The current DLF Ltd is likely to become the holding company, much like Tata Sons.
The restructuring could also see well-known architect Mohit Gujral, nephew of former Prime Minister I K Gujral, coming on board, possibly merging his design company with a vertical.
The five verticals would be Annuity, Gurgaon, Super Metros, Rest of India and South India. Each vertical would work as a distinct profit centre.
The Annuity vertical would comprise the companys leased assets like IT parks, offices and malls along with all the assets that come under the DLF fold after the merger of DAL with DLF Cyber City. Under Gurgaon would fall all DLF commercial properties in the millennium city.
The Super Metros vertical would focus on developing properties in other metro cities, while the Rest of India would have DLF assets in places like Goa, Panchkula and Chandigarh, among others.
The fifth vertical, South India, would develop properties in the southern regions of the country.
In all probability, DLF promoters, the KP Singh family, may offer a stake in the Rest of India vertical to Gujral. This would happen as Gujrals firm, Delanco, which is into architectural designing and developing properties, would get merged with DLF.
DLF could acquire Delanco in lieu of offering a stake in the Rest of India vertical to Gujral, who would then head the firm.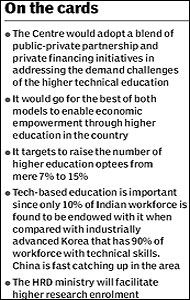 A company official, who confirmed the restructuring plan, told FE that an internal note has been moved on the creation of the verticals and Gujrals role in the company.
The Annuity vertical would be headed by former DLF CFO Ramesh Sanka; Super Metros would be headed by DLF group executive director Rajeev Talwar and the South India would be headed by JK Subramanian, a former executive director with DLF.
Mohit Gujral, 50, is a long-time friend of DLF vice-chairman Rajeev Singh and has a body of work that includes DLF Cyber Greens Technology Park, DLF Jasola office complex and DLF Emporio mall. He has designed Promenade for DLF in Vasant Kunj, which is among Delhis premier architectural and commercial landmarks.